Fillmore Women's Service Club Visit FHS Girls Golf Team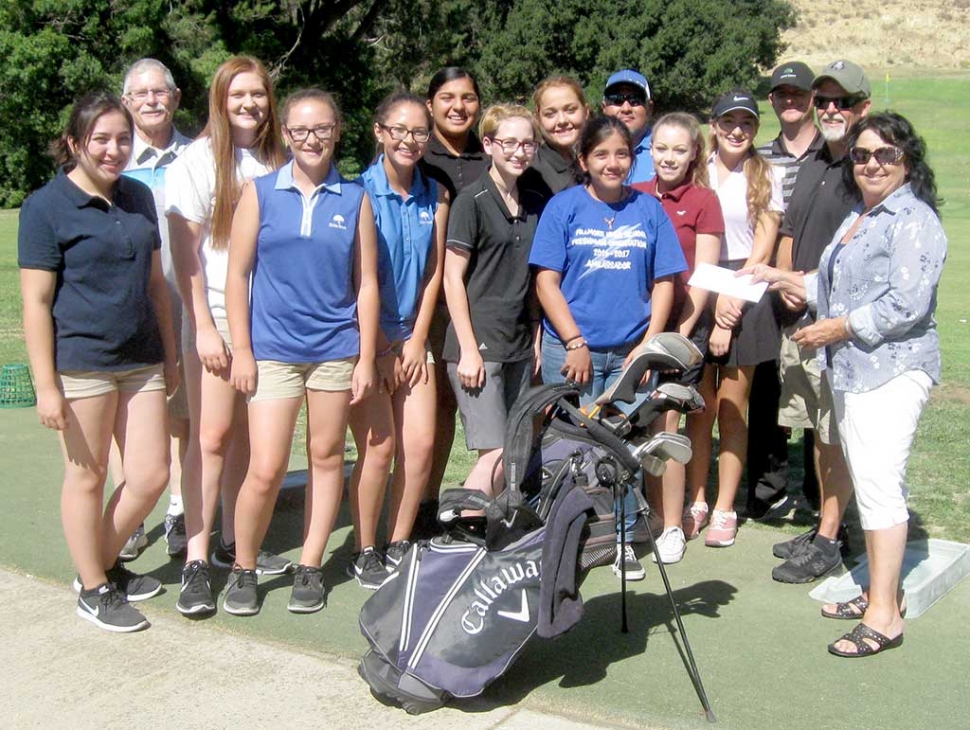 By Gazette Staff Writer — Thursday, August 25th, 2016
Representing the Fillmore Women's Service Club, Mimi Burns, Youth Chairwoman, and Susan Banks, President, visited the Fillmore High School Girls Golf Team at Elkins Golf Course on Thursday.
Mimi Burns presented the team with a check to buy new golf clubs. Dave MacDonald, coach, said more girls signed up this year and the team is is need of Ladies Clubs. If anyone has some that they are not using, please donate.
Also present were assistant coaches Danny Ibarra, Bob Hammond and Colby Hartje, pro golfer at Elkins Golf Course.