Fillmore Soroptimist Celebrates 50th Anniversary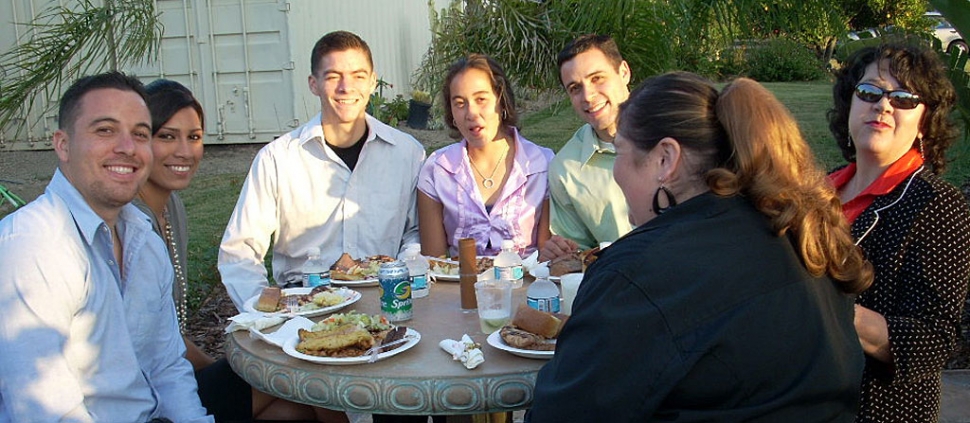 The Herrera family enjoy the event at their Fillmore home.
By Anonymous — Wednesday, June 11th, 2008
The local Fillmore Soroptimist celebrated its 50th Anniversary at a thoroughly enjoyable event on May 29, 2008, at the Herrera estate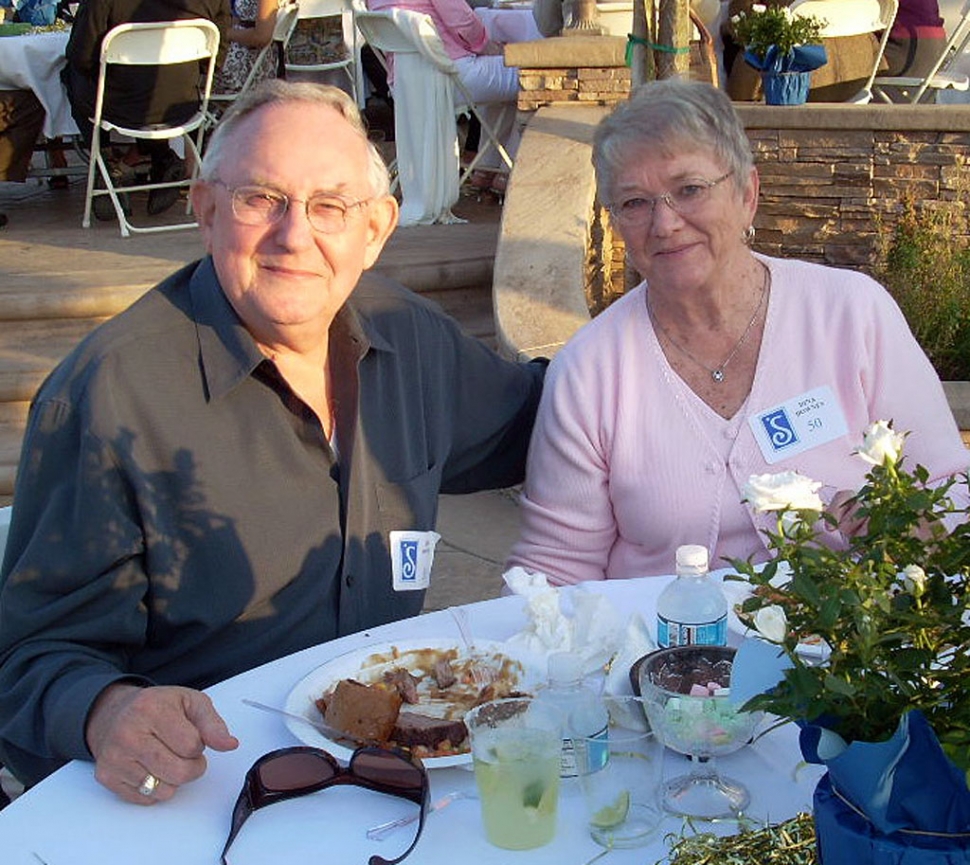 Don Downey and wife Deena enjoy the cool summer night at the Herrera home.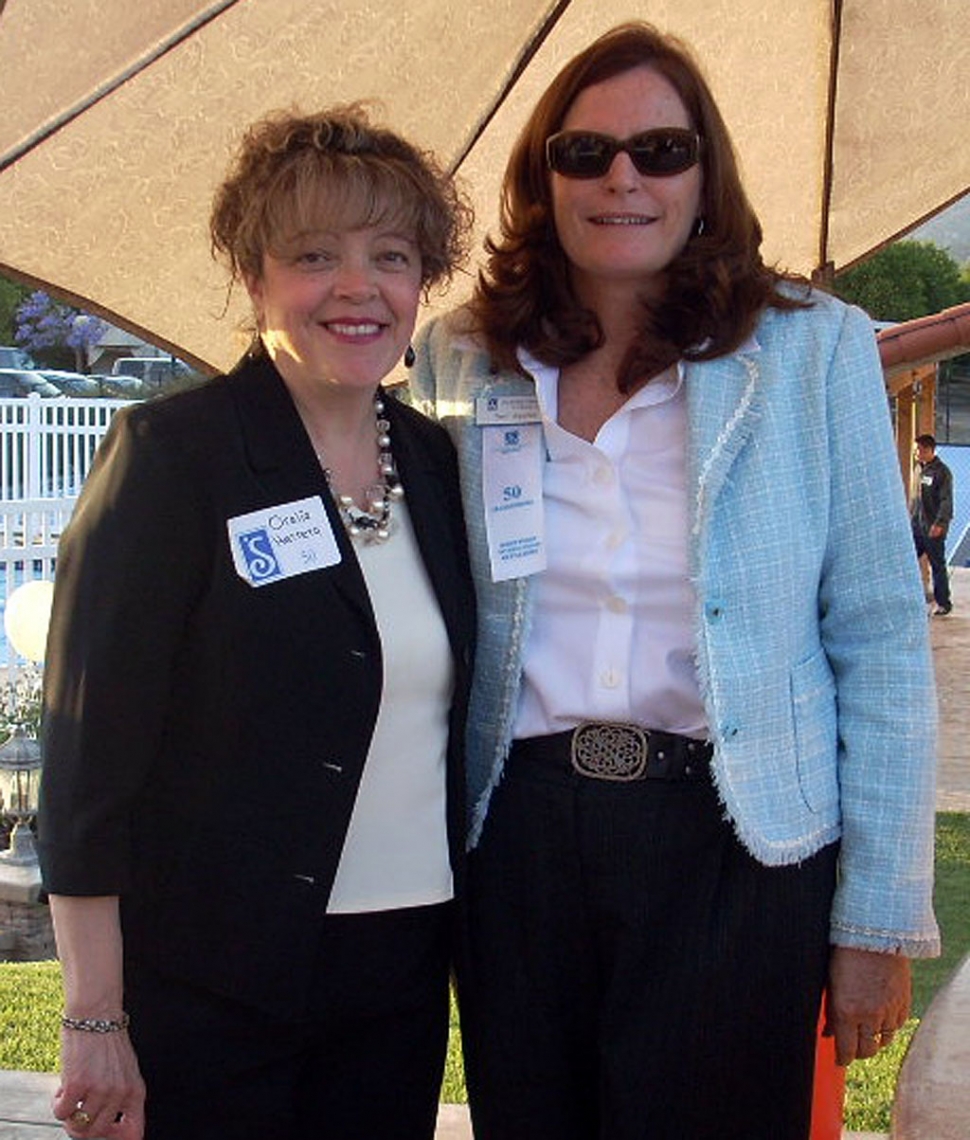 President Oralia Herrera and past president Terri Aguirre.
Elaine Dunst, a charter member, was welcomed at the party with members of her family. Greetings were sent from early members such as Lorraine Galvin Jones and Janine Rees.
Other dignitaries included City Council members, Patti Walker and Scott Lee, who presented a proclamation, signed by Mayor Steve Conaway, from the City of Fillmore. City Staff was represented by Assistant City Manager, Bill Bartels. Also helping to celebrate were representatives from service groups such as the Rotary Clubs--both SunRiser and Noontime--Lions, which sent greetings, Fillmore Historical Museum, and Camulos Ranch.
Mistress of Ceremonies was Kathi Marsden. Chair for the Event was Kathleen Briggs and her Committee's participants were Terri Aguirre, Oralia Herrera, Jeri Schleimer, Cleo Friddle, Marianne Crane, Sandi Ward, Jeanne Warren, Norma Mercado, Kathy Vargas, and Sarah Hansen.
Arriving guests were greeted in the evening with classical music performed by Joe Aguirre. While overlooking the San Cayetano Mountains, the group was served outdoors by Food and Beverage Caterers Dan Herrera, the Rick Wattles, and the Tom Curnetts.
Part of the evening's activities included installation, by Soroptimist International Governor Sharon Seldon-Lyde, of the new 2008-2009 officers, who will be Oralia Herrera, President; Marianne Crane, Vice President; Terri Aguirre, Recording Secretary; Lynn Edmonds, Corresponding Secretary; and Cleo Friddle, Treasurer. Others to serve will be Jeri Schleimer and Sarah Hansen, Directors; Sandi Ward and Kathy Vargas, Regional Delegates; and Cleo Friddle and Kathleen Briggs, Alternate Delegates. Past president for these past two years has been Terri Aguirre.
Over the years this service club, with its fundraising and talented members, has made memorable contributions to the Community, which initially included a resuscitator to the newly opened Santa Paula Hospital in 1959 and the concrete benches for the Fillmore Library. Also later, given to the City and Community were downtown business trash containers, Christmas trees and other decorations, rose bushes for street planters, trees planted along the bike path and the Gazebo. Display cases were given to the Fillmore Museum. More recently, the group has promoted the welfare of women and girls through local scholarships and health and protection issues, contributed to school activities, such as Art Show, Sespe Players, Writing Awards, Citizenship and Grad Night Live, and assisted with beautification projects, including wild flower plantings and bike path maintenance. The Fire Department has also been a recipient of various donations for equipment and projects.
Through its efforts, over the past 50 years, Fillmore Soroptimist, along with other local service groups, certainly has made a remarkable difference for the Community and demonstrated the need for continuing service and club activities, which benefit all the Community, including the awareness of its own members.