Fillmore Saw Ribbon Cutting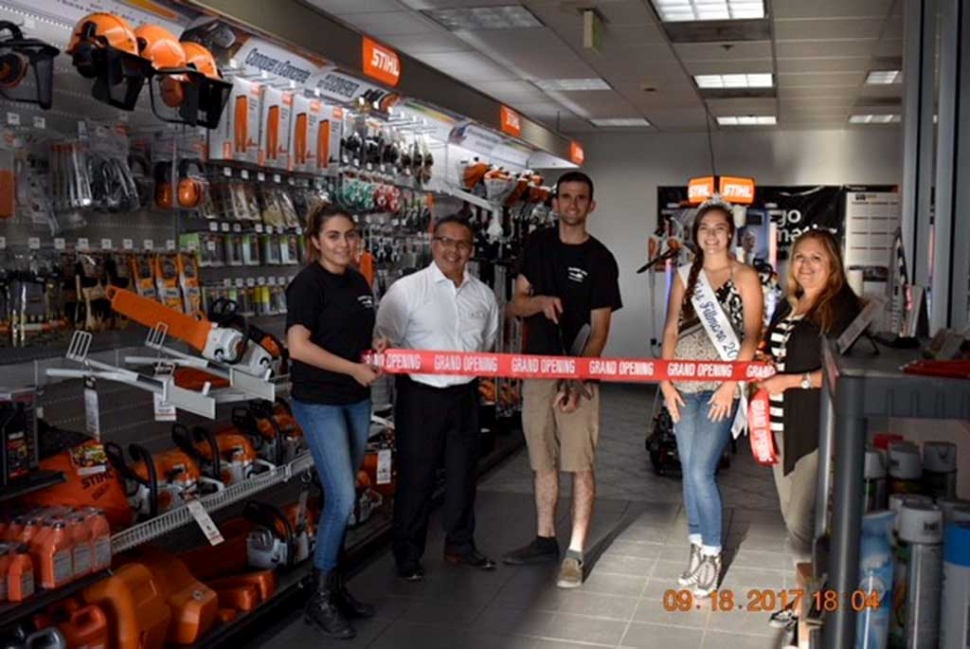 Pictured (l-r) Dulce Zellmer, Martin Guerrero, Evan Zellmer, Miss Fillmore Sara Uridel and Ari Larson cut the ribbon to welcome Fillmore Saw to the community. Photo courtesy Ari Larson.
By Ari Larson — Wednesday, October 25th, 2017
The community welcomed Fillmore Saw with a ribbon-cutting ceremony on September 18, 2017. On hand were Miss Fillmore 2017 Sara Uridel and Fillmore Chamber of Commerce board directors Ari Larson and Martin Guerrero. Evan and Dulce Zellmer offer a variety of saws depending on your needs and also service lawn mowers. Fillmore Saw is located inside Fillmore Rental on Highway 126 (955 W. Ventura St. Rm B). For questions contact Evan Zellmer at 805.827.5130.