Fillmore Rotary Discusses Library Expansion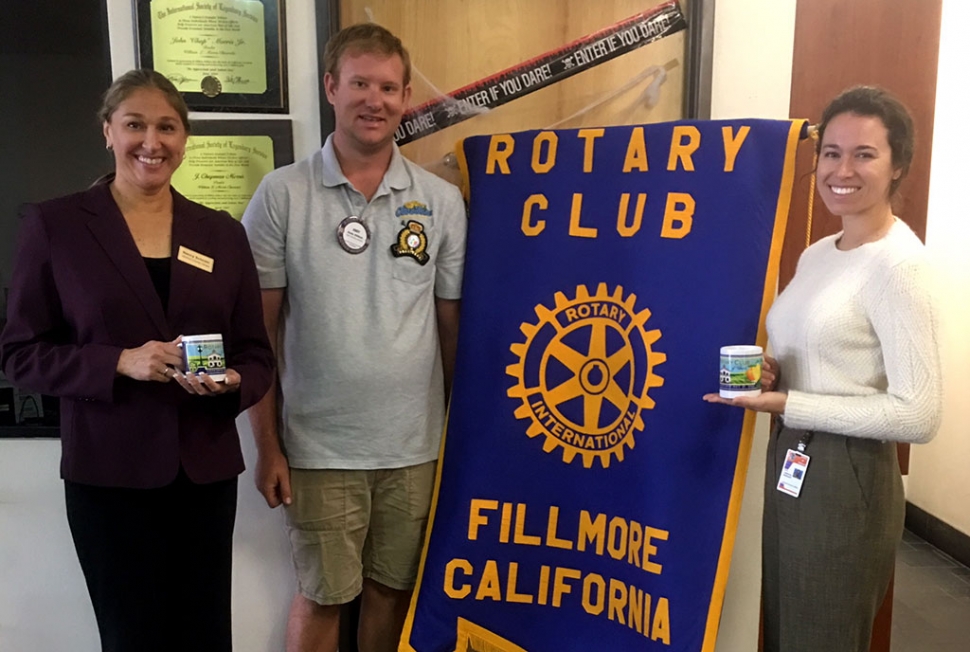 Rotary President Andy Klittich, Nancy Schram, Director of the Ventura County Library and Katharine McDowell, new Fillmore Library supervisor who discussed the expansion of our current small library.
By Gazette Staff Writer — Wednesday, October 3rd, 2018
The plan for the expansion project is for a 2,220 sq. ft. addition which will include two study rooms, a community meeting room, a reading lounge, updated technology, two new ADA compliant restrooms, and will have a more positive impact on the community. They are now working on much needed funding for this project and hope to begin the project in 2020. Photo courtesy Martha Richardson.