Fillmore Rotary Club Meet's a Swordsmith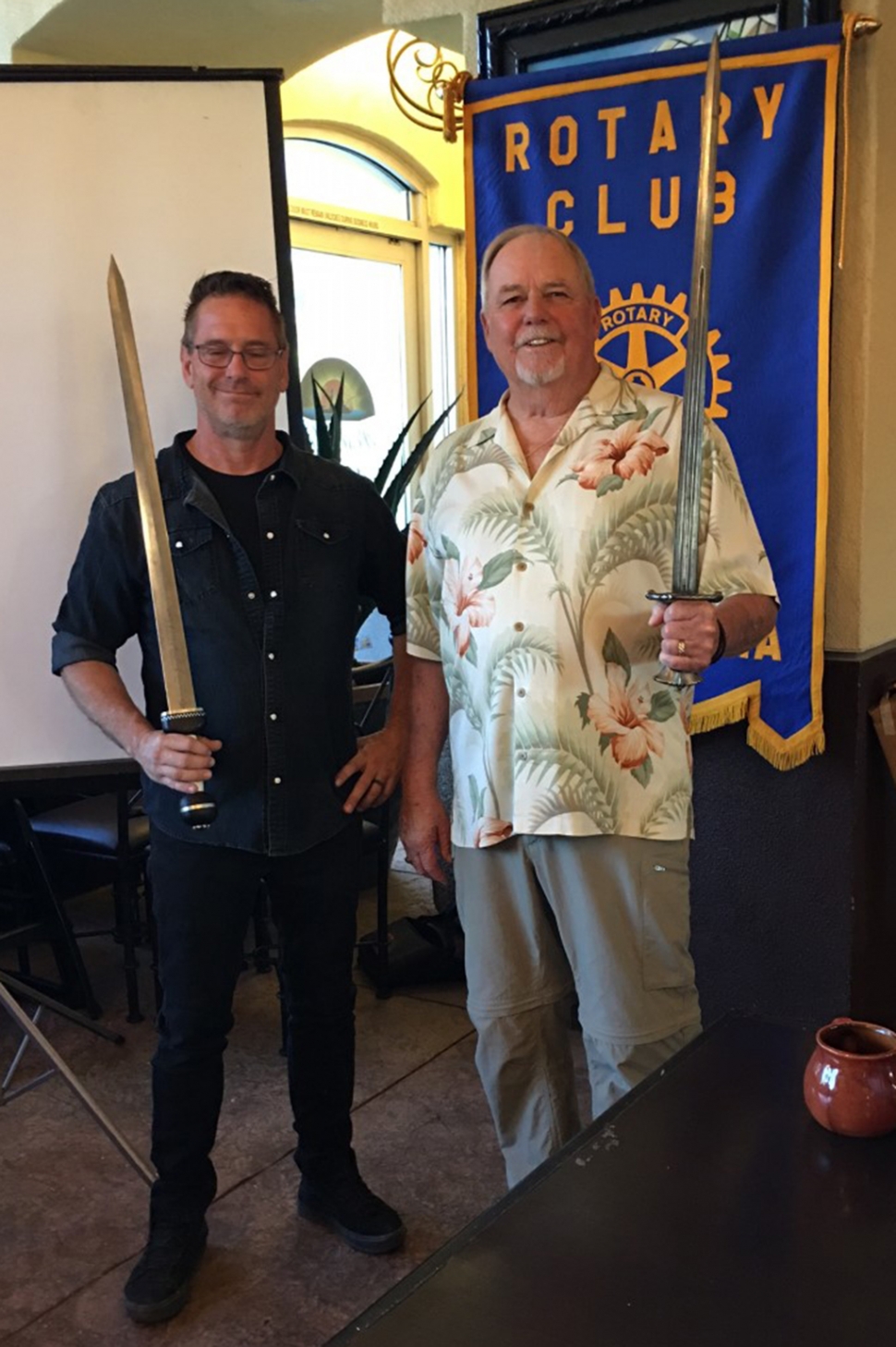 (l-r) Nicholas Cochiolo and Rotary President Dave Andersen. Photo credit Rotarian Martha Richardson.
By Gazette Staff Writers — Thursday, October 27th, 2022
Last week the Rotary Club speaker was Nicholas Cochiolo, a swordsmith who has been featured on the History Channel. He began in Martial Arts when he was young and in time became fascinated with Medieval Martial Arts, swords, helmets and armor. He is an artist and welder and taught himself how to make replicas of dueling swords and helmets. A helmet may take 70 hours to perfect and the weapons and sword's from 40-100 hours. Each sword has a specific purpose and are balanced to perfection.