By Gazette Staff Writer — Wednesday, April 27th, 2016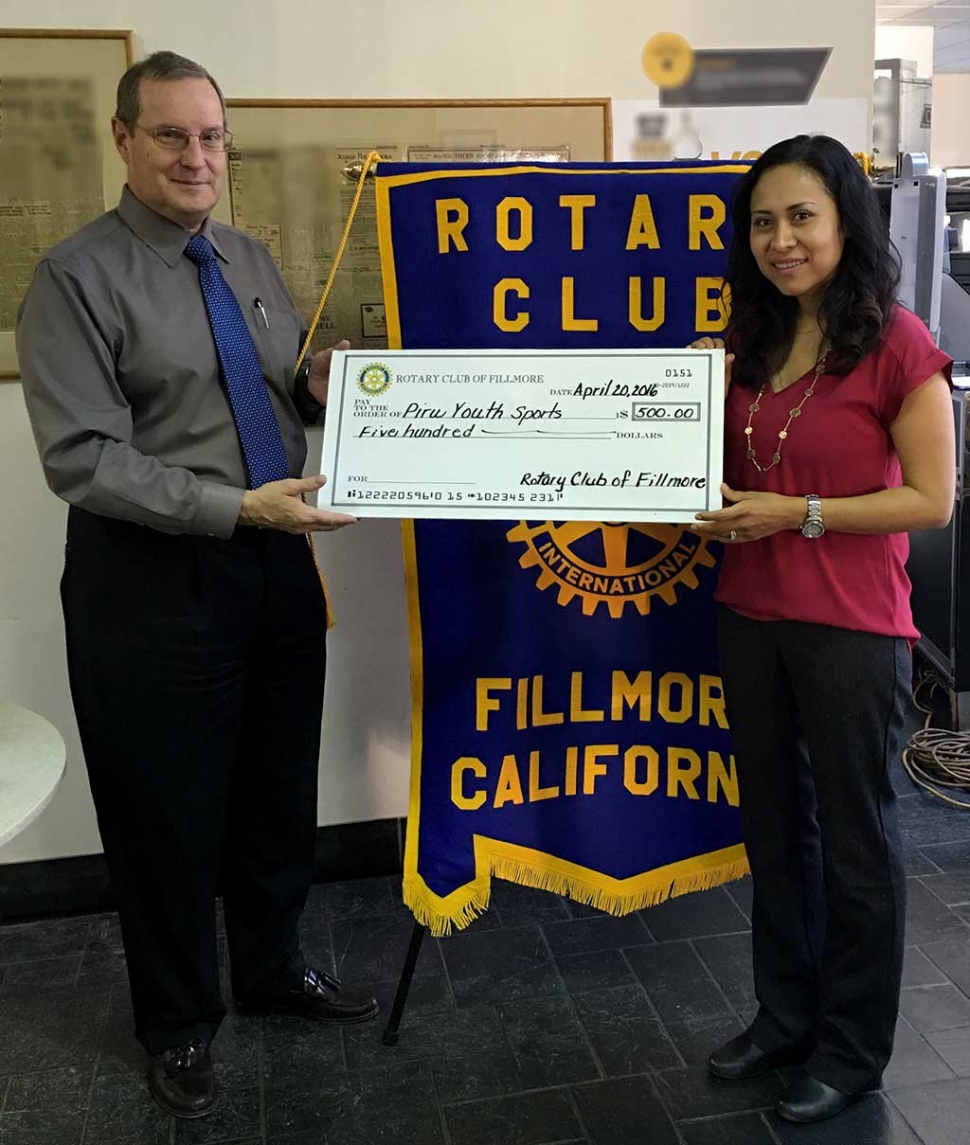 Rotary supports Piru Youth Sports. Rotary President Kyle Wilson, presented a donation to Lupe Hurtado for Piru Youth Sports.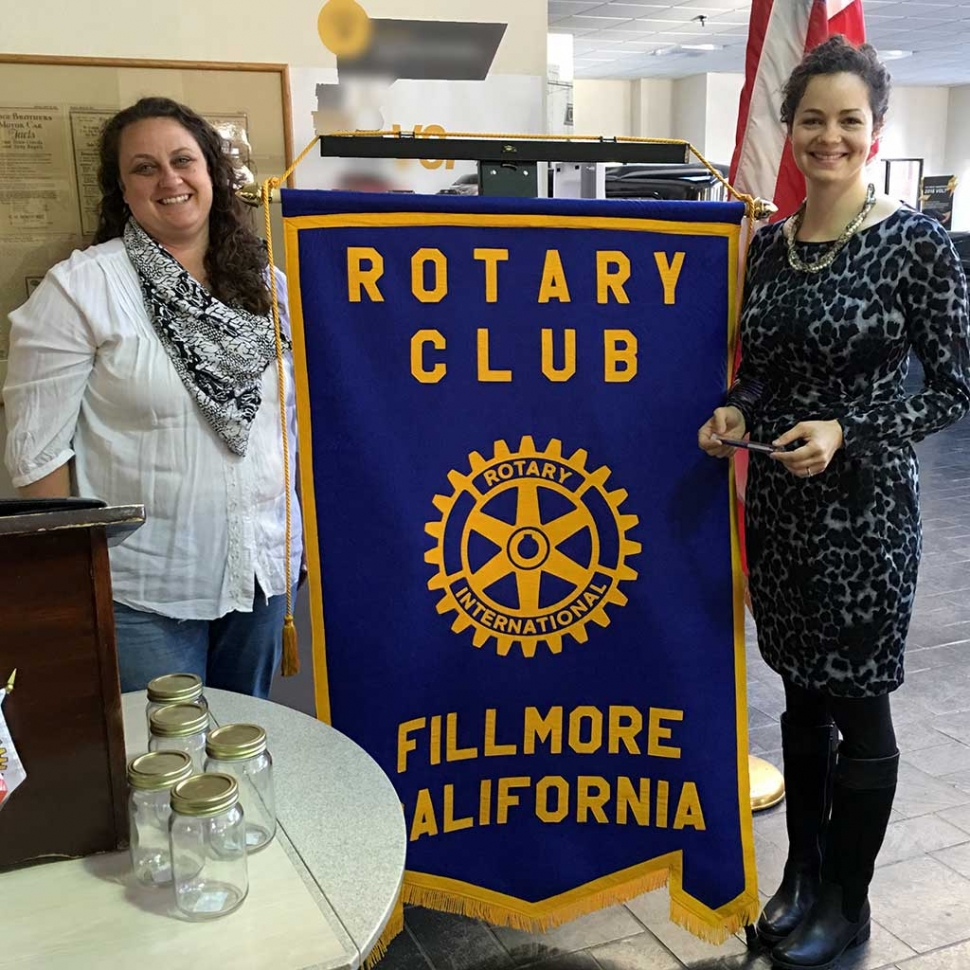 Kate English, Rotarian and Katie Rhodes, speaker from Forever Found Forever Found is a nonprofit organization that exists to prevent, rescue and restore child trafficking victims. They began in countries such as India and later realized the problem in California. Between 2010-2012 California task forces identified 1,277 trafficking victims! It is even happening in our county! For more information visit www.foreverfound.org.