By Gazette Staff Writer — Wednesday, March 30th, 2016
VC Area Agency On Aging Speaker Addresses Rotary. Kyle Wilson Rotary President, Jannette Jauregui speaker from the Ventura County Area Agency on Aging, and Bob Hammond.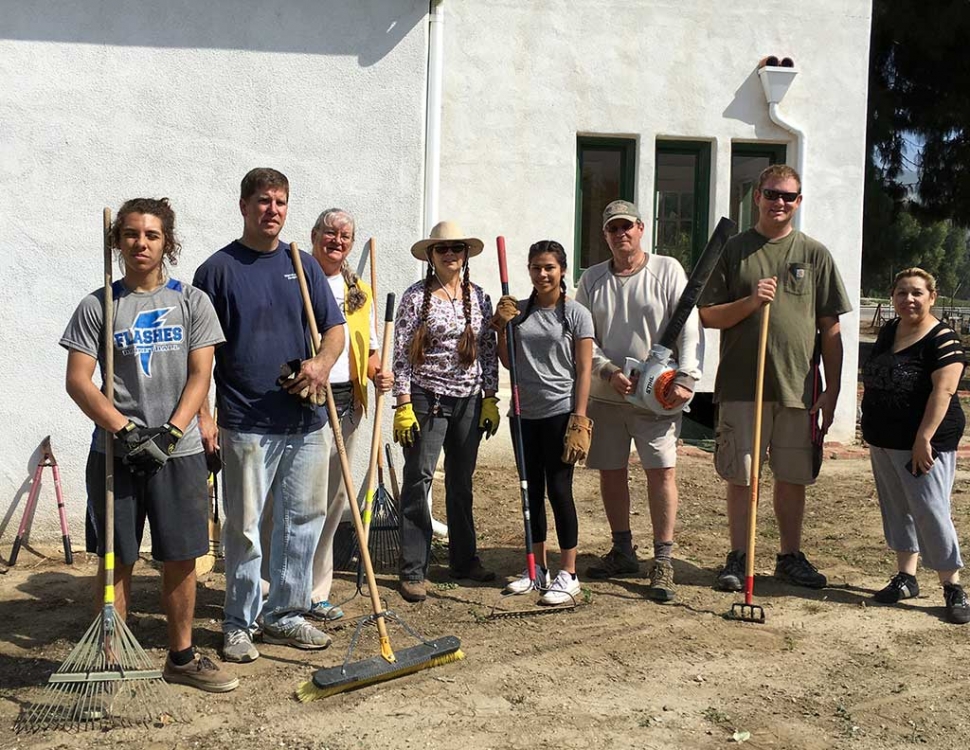 Work Day At Rancho Camulos Museum. Rotarians at Work Day at the Rancho Camulos Museum. Pictured (l-r) Ian and Sean Morris, Cindy Blatt, Julie Latshaw, Carla, Kyle Wilson, Andy Klittich, Irma Magana. Not pictured Jan Marholin and Martha Richardson.