By Gazette Staff Writer — Wednesday, March 13th, 2019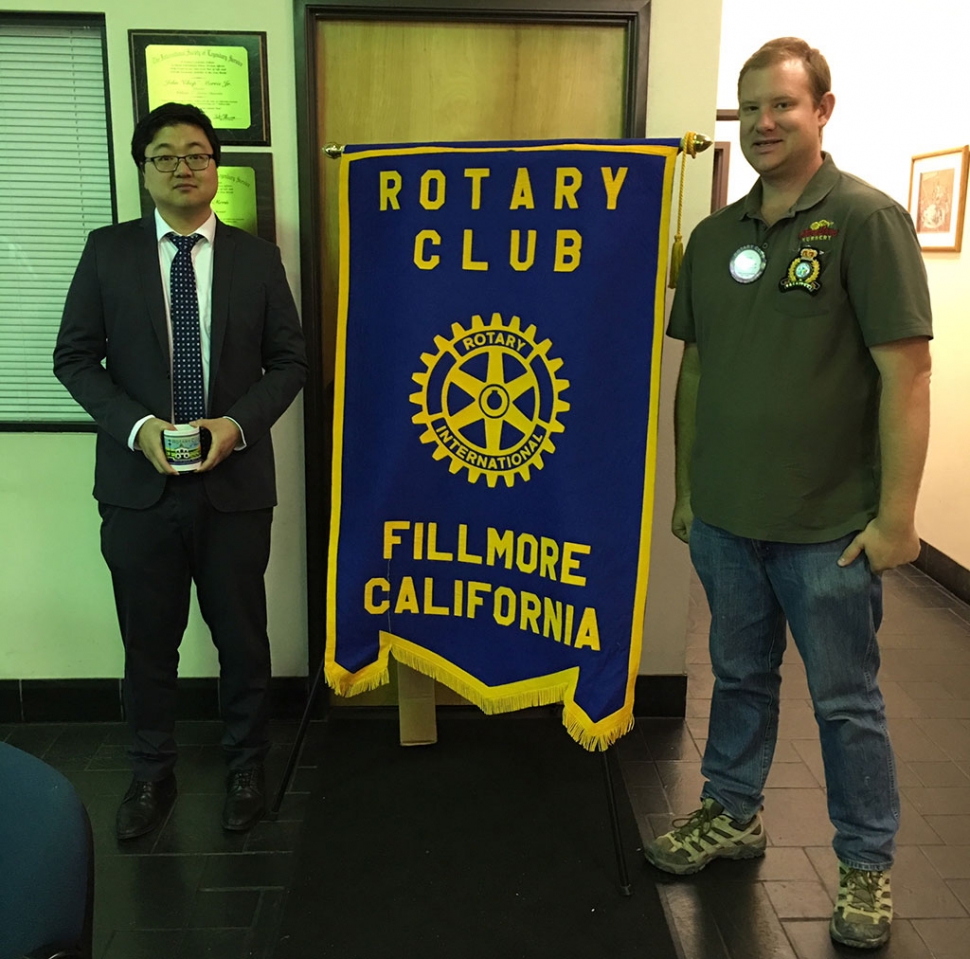 Fillmore Rotary Club Learns Cannabis Laws. Danny Lo, Ventura County Deputy District Attorney and Prosecutor on Cannabis Law, is pictured with Rotary Club President Andy Klittich, right. Lo presented to Rotary Club the rules and regulations for growing, buying, and selling marijuana. He also stated that the prescription Cannabidiol has not yet been approved by the FDA. Fillmore has banned the selling of cannabis, but it can be purchased in other cities in the county. Photos courtesy Martha Richardson.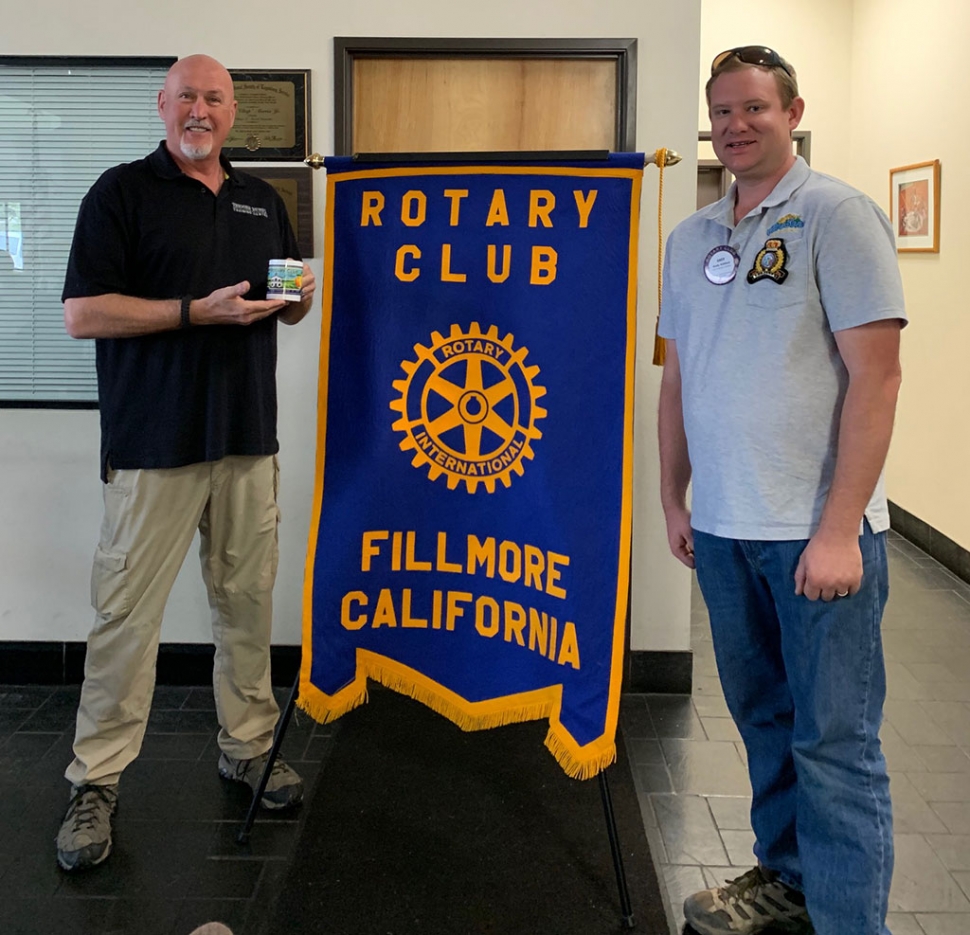 Mike Rowan, from the Trigger Burst Training Center, presented a very interesting program. He was with the Department of Corrections for 32 years and now he trains on proper use of firearms, pepper spray, concealed weapons and more. He is an instructor for FBI, VC Sheriff, NRA Law Enforcement to name few. With more inmates being released early there is more concern for safely. He gave some needed advise: always lock your car and house doors even when you're there, don't go to known bad parts of town or places, lock doors when you're getting gas as opportunists are waiting to open doors and steal your purse, etc. and always be aware of your surroundings. He talked about awareness colors White is when the person is not aware off surroundings at all-daydreaming, looking at phone etc., Yellow is when the person is looking around being aware of who's coming and going, know where your exits are and Orange is high alert, taking action, something critical is happening now! By being aware of our surroundings we are more likely to be safe.