By Gazette Staff Writer — Wednesday, June 28th, 2017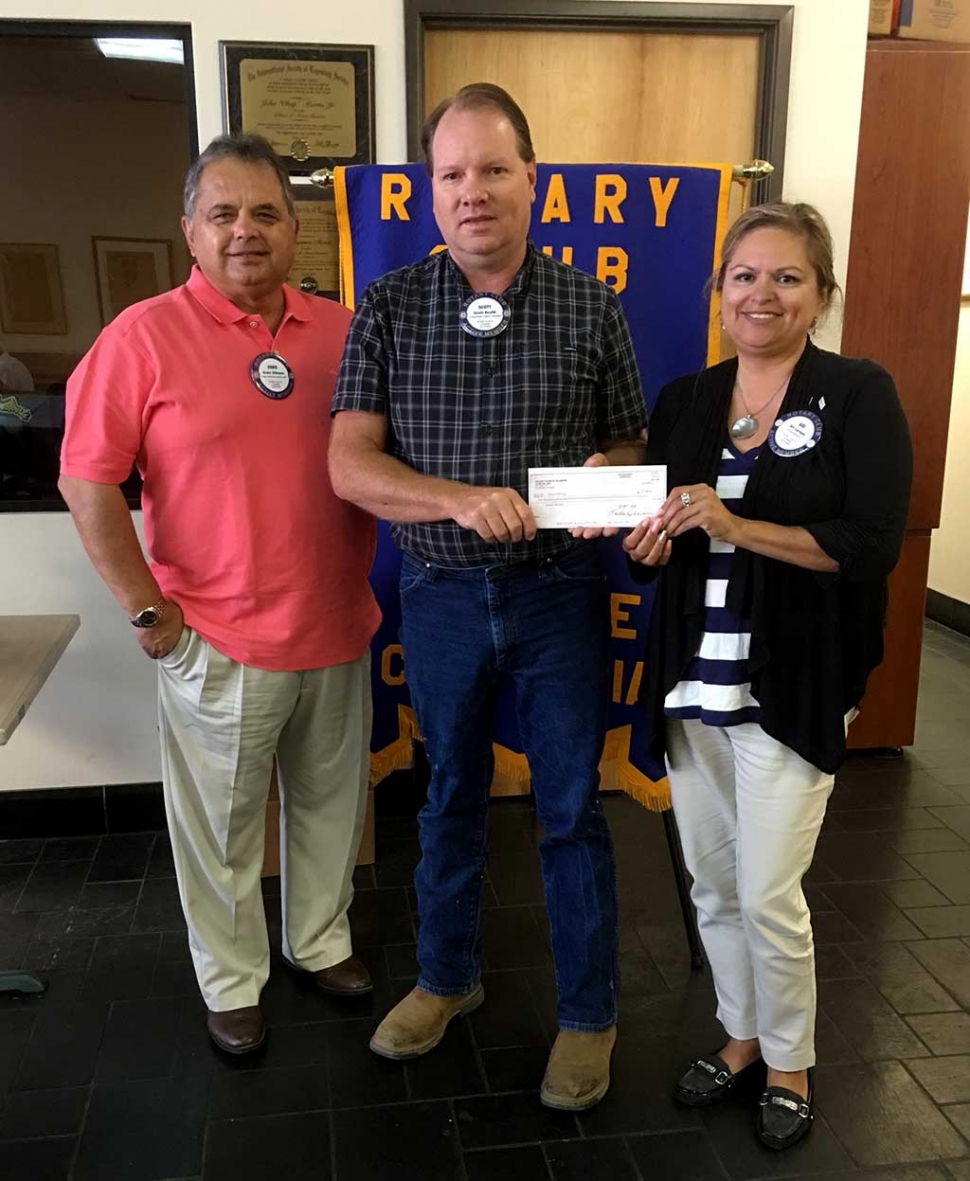 Rotarian Scott Beylik presented a donation check to Boys & Girls Club board members Ernie Villegas and Ari Larson. Photos Courtesy Martha Richardson.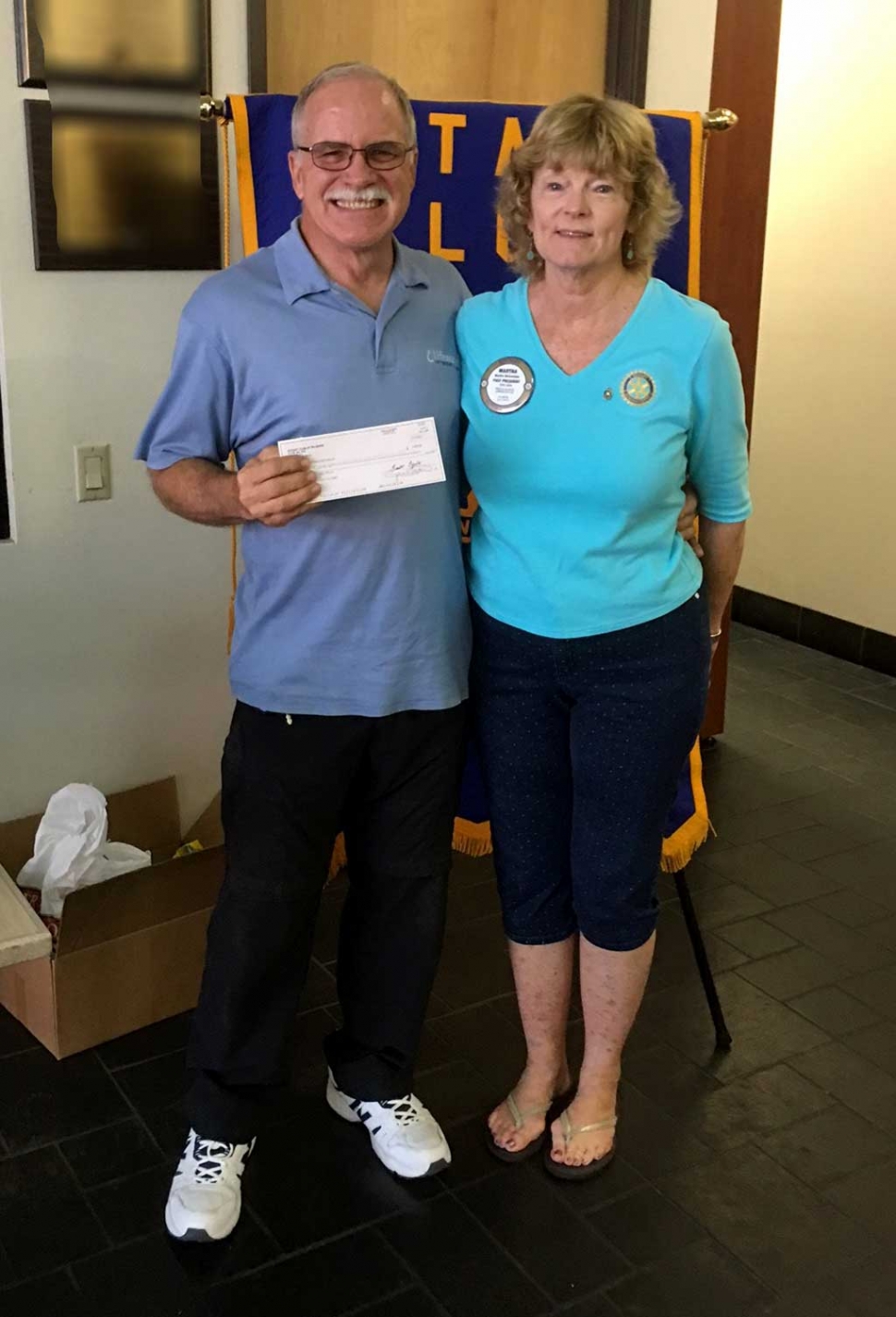 Rod Thompson of Life Water accepted a donation from Martha Richardson. Life Water is an International group that builds water wells in needy countries, teaches the people how to maintain the wells, sanitation, and how to have a healthy life.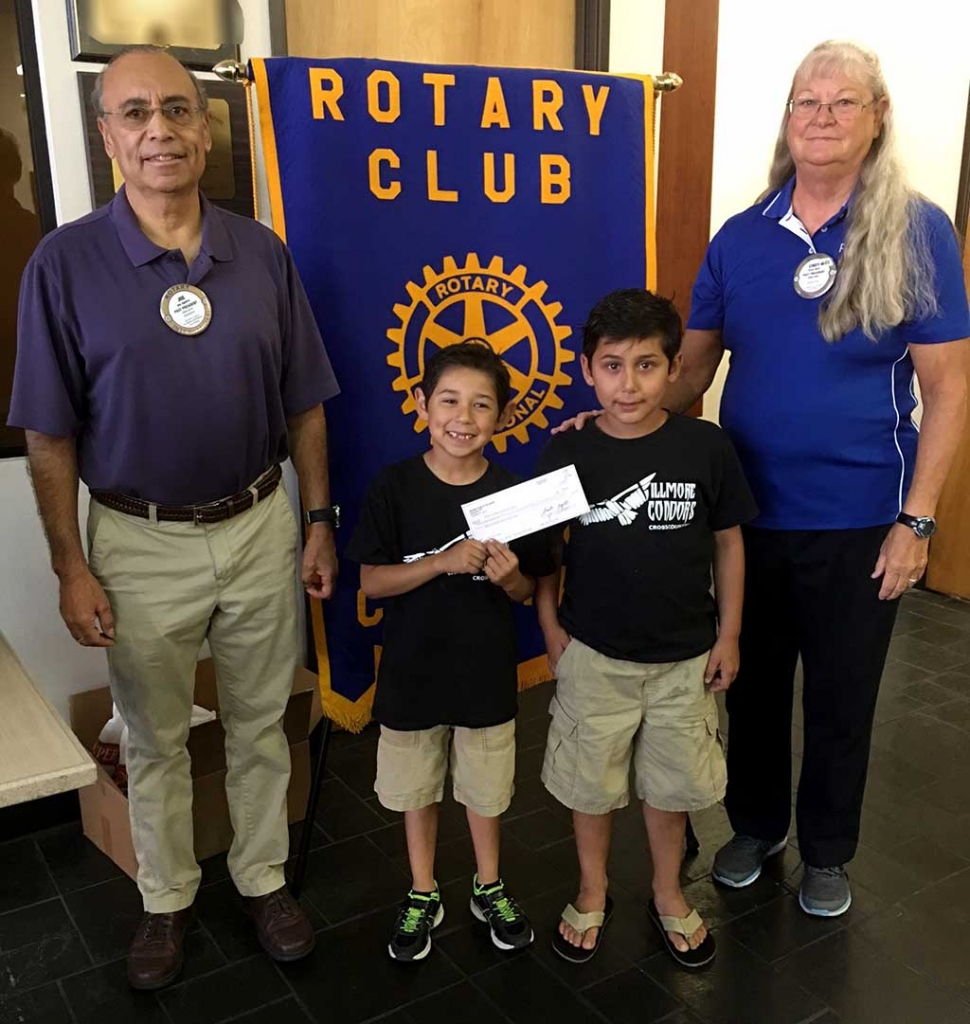 Rotarians Joe Aguirre and Cindy Blatt presented a donation check to Diego & Santiago Felix, members of Condor Youth Cross Country.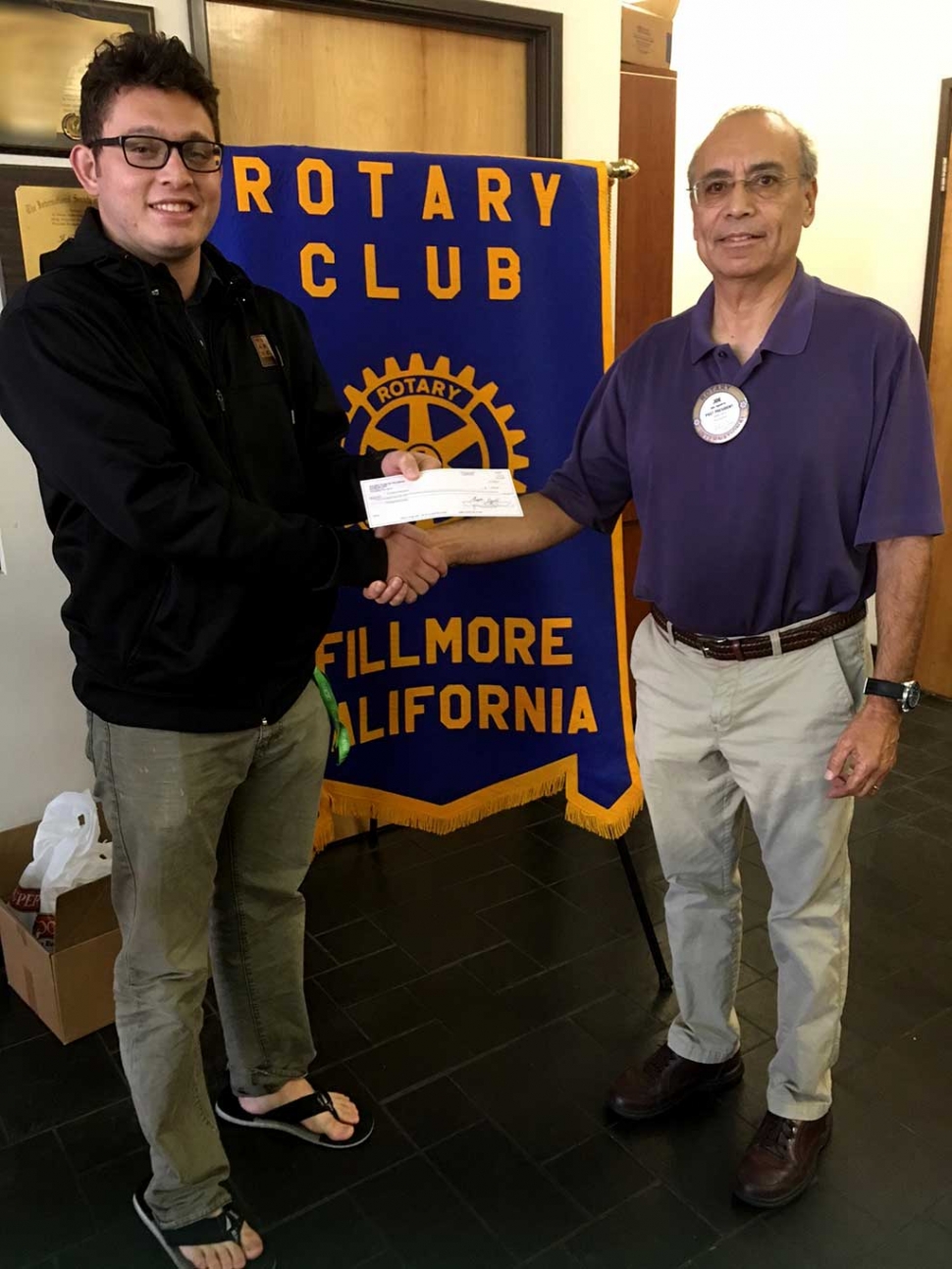 Jacob Brooks, Vice President of FHS Band Boosters Club, accepted a check from Rotarian Joe Aguirre, chairman of 5/10K Run. This donation came from Santa Clarita Runners Club who enjoys giving back to Fillmore youth.