By Gazette Staff Writer — Wednesday, May 24th, 2017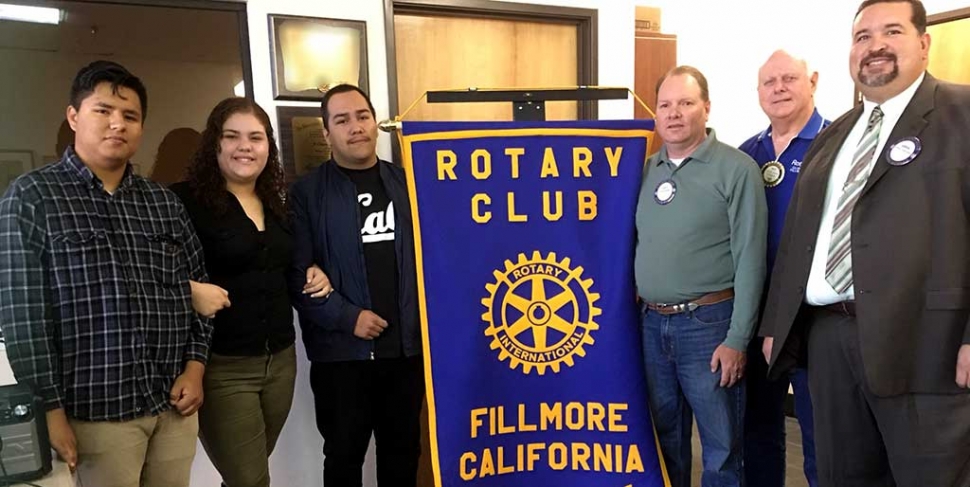 Fillmore Rotary Scholarship Winners: Fillmore Rotary Club presented three Sierra High School seniors Rotary scholarships. The scholarship winners pictured above are Jose Mejia, Sarai Vargas, Cornelio Garcia along with Fillmore Rotary committee members Scott Beylik, Dick Richardson, Adrian Palazuelos. Photo courtesy of Martha Richardson.
Rotary Donates $550 to Sierra High School ASB: Fillmore Rotary's Scholarship Committee Chairperson Scott Beylik (right) presented a check for $500 to ASB member Jose Mejia and Sarai Vargas, ASB Vice President for the Sierra High School graduation ceremony. Photo courtesy of Martha Richardson.