By Gazette Staff Writer — Wednesday, June 29th, 2016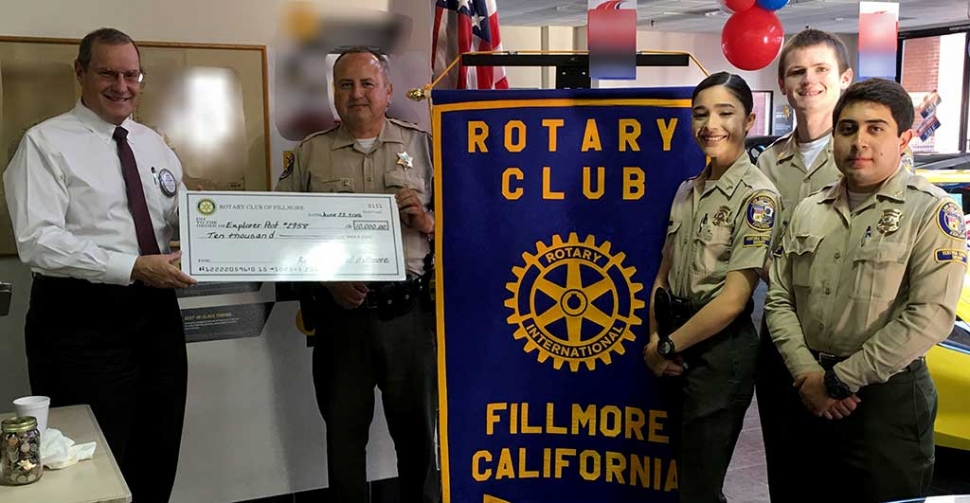 Several months ago the Rotary Club challenged the Explorers of Post #2958 if they could raise $10,000, toward their new van, then the Club would match it. They reached their goal and the Club awarded them with $10,000. Kyle Wilson, Deputy Leo Vazquez, Explorers Danielle Ramirez, Matthew Hammond and Isaiah Galvez. The Rotary Club Fireworks Booth will be at the corner of Hwy 126 and E Street. It is the first booth as you enter Fillmore from West to East; on the right side.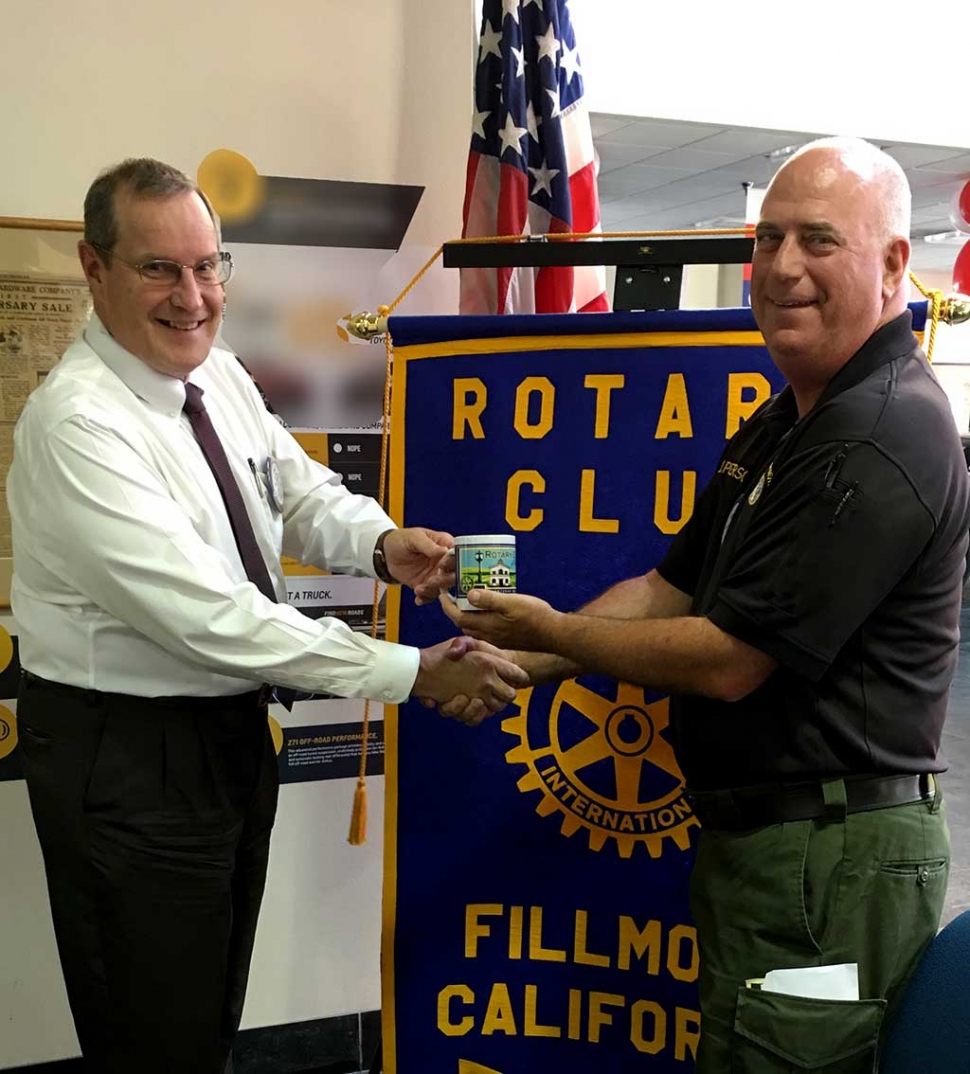 Kyle Wilson, President and Rotarian Jerry Peterson. Jerry presented a program on his experiences while volunteering in Yosemite this past May.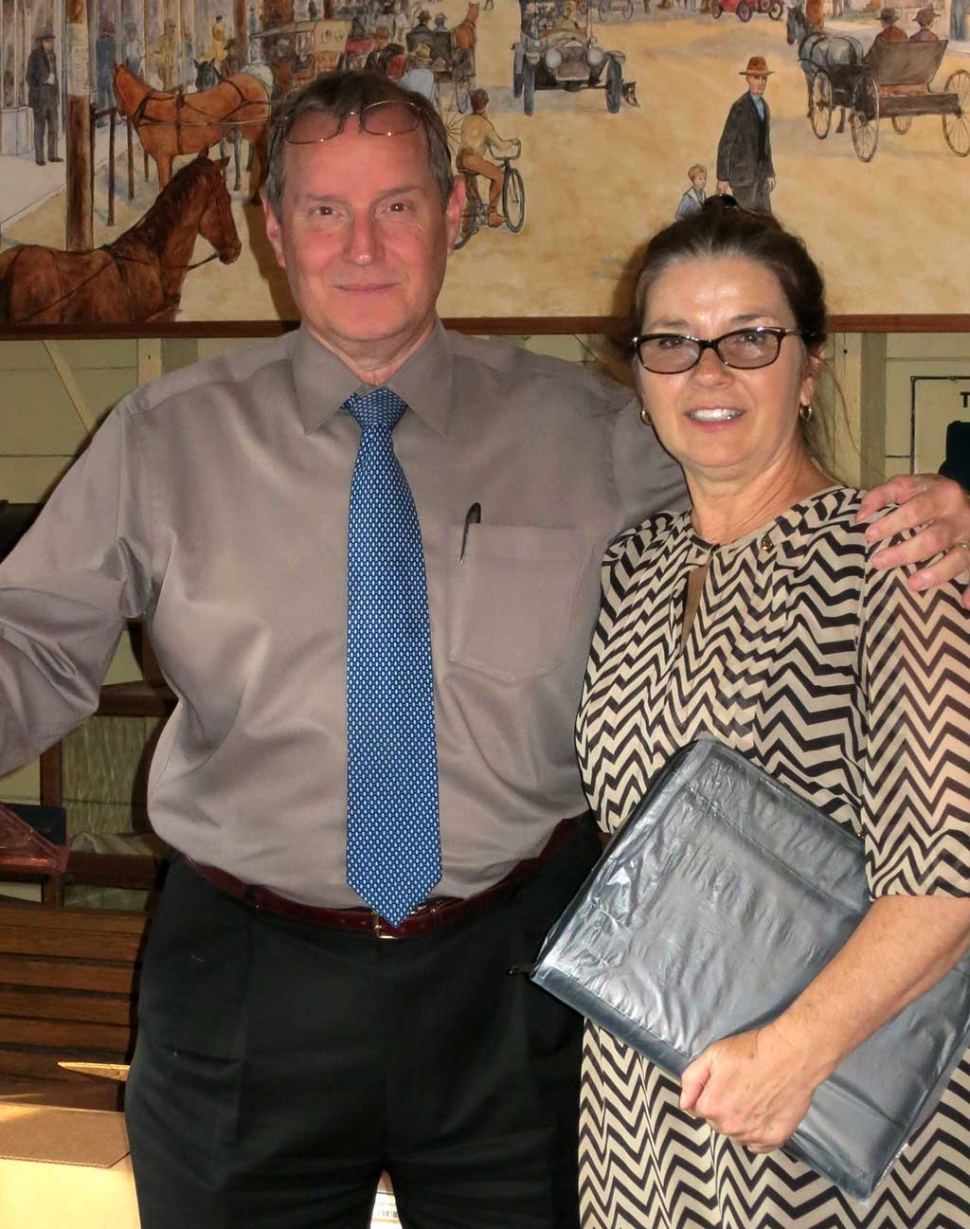 Kyle Wilson steps down as President of the Rotary Club of Fillmore and Julie Latshaw begins the year ahead.