By Gazette Staff Writer — Wednesday, June 15th, 2016
Rotary Makes Donation To Relay For Life Team. Tania Melgoza, representing the Estrella Market team, accepted a check, from Cindy Blatt, for $100 to the American Cancer Society. This check will then be presented to the One Love Relay for Life team. The Estrella Market took the Heritage Valley 5/10K Team Challenge and placed second overall in the 10K Run. Rotary Club of Fillmore awards donations for favorite charities to the top two teams in each of the 5K and 10K and the team with the most participants.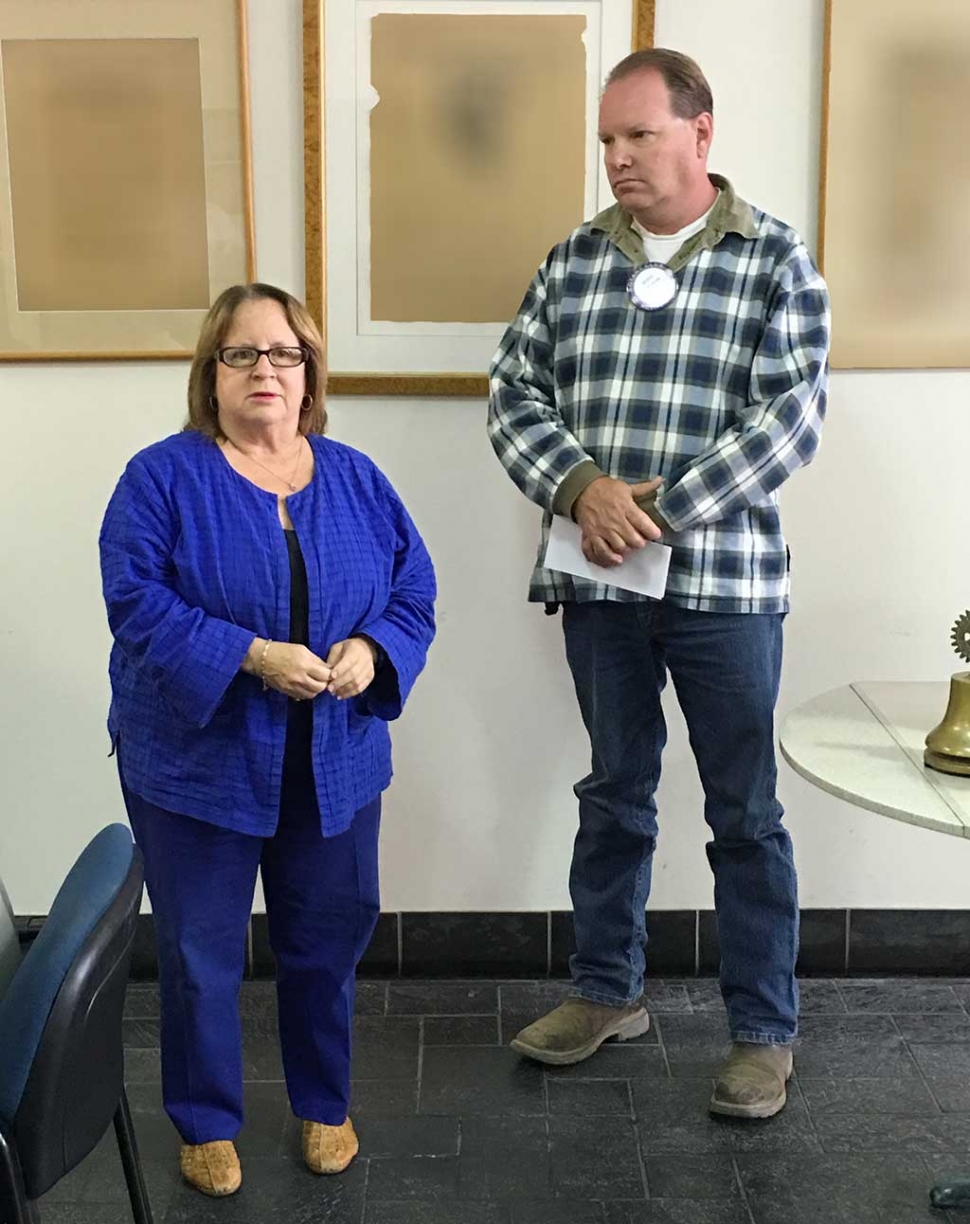 Rotary Makes Donation To Boys & Girls Club. Jan Marholin accepted a check for the Boys & Girls Club's upcoming activities from Rotarian Scott Beylik. The Club appreciates all Jan is doing for the children of the Heritage Valley.