By Gazette Staff Writer — Wednesday, June 8th, 2016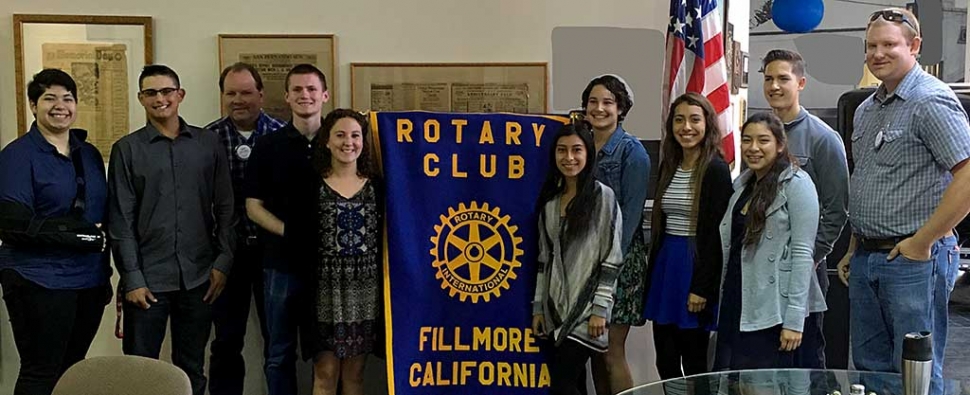 Rotary FHS Scholarship Recipients. The Fillmore High School scholarship recipients. Pictures (l-r) are Elizabeth Manzano, Tatem Forsberg, committee member Scott Beylik, Matthew Hammond, Hope Wilcox, Irma Torres, Jessica Manginelli, Maria Perez, Jaqueline Tovar, Luis Landeros, and Andy Klittich committee member.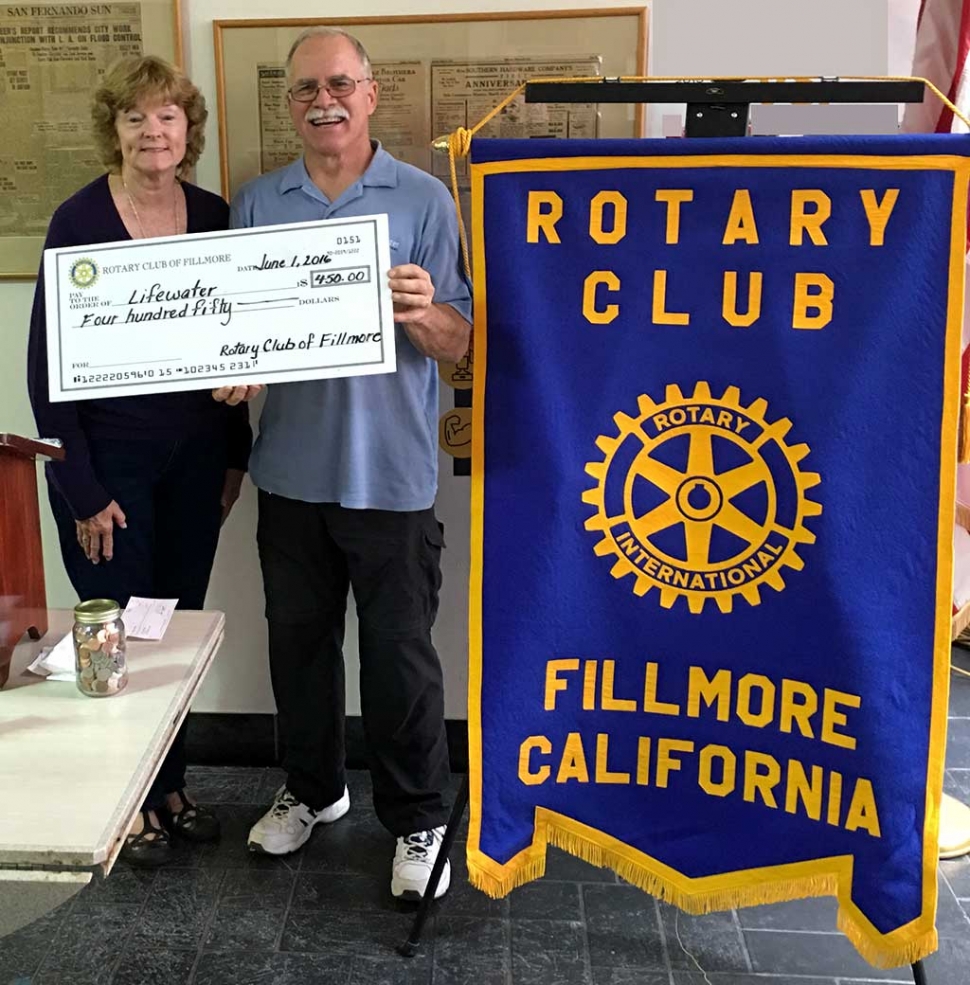 Rotary Makes Donation To Lifewater. Martha Richardson program chair, presented Rod Thompson of Lifewater with a donation check for $450. Lifewater is a Christian organization that drills wells, educates and trains people in deprived counties, so they will have clean water and healthier lives.