By Gazette Staff Writer — Tuesday, May 17th, 2016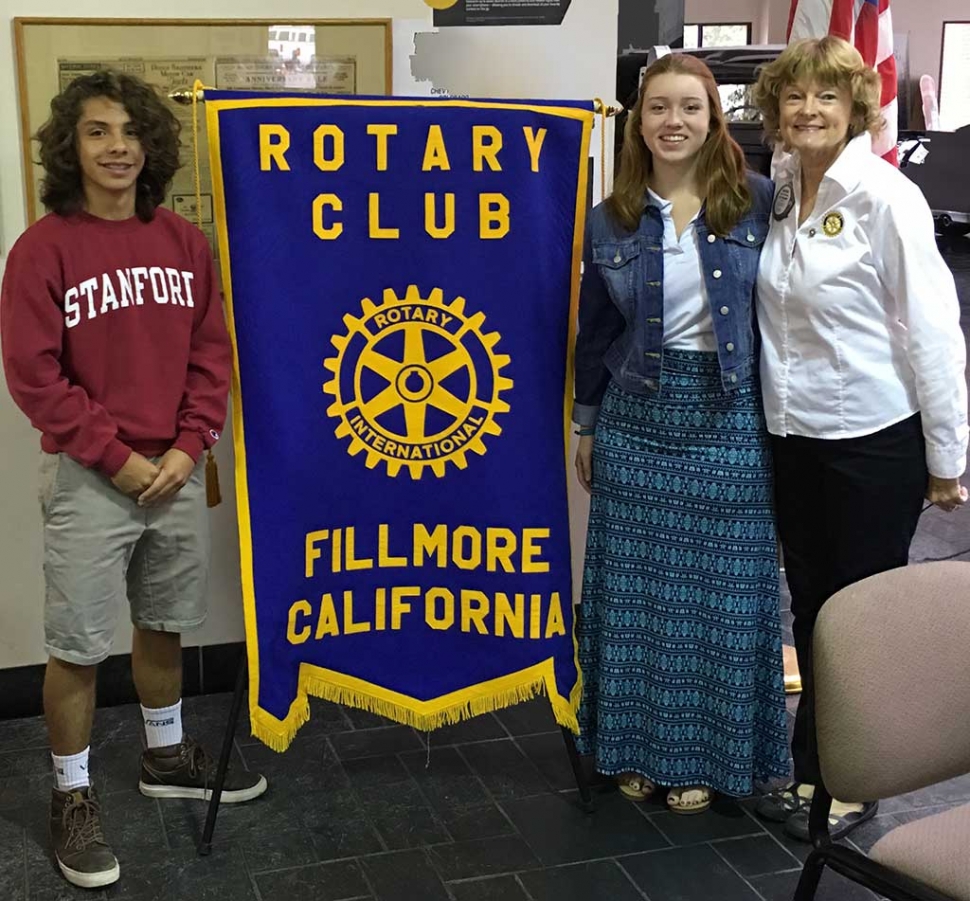 Ian Morris, Chloe Richardson students who attended RYLA camp (Rotary Youth Leadership Awards) and Martha Richardson, RYLA Chair. The high school students spoke about there experiences at camp and how it impacted their lives.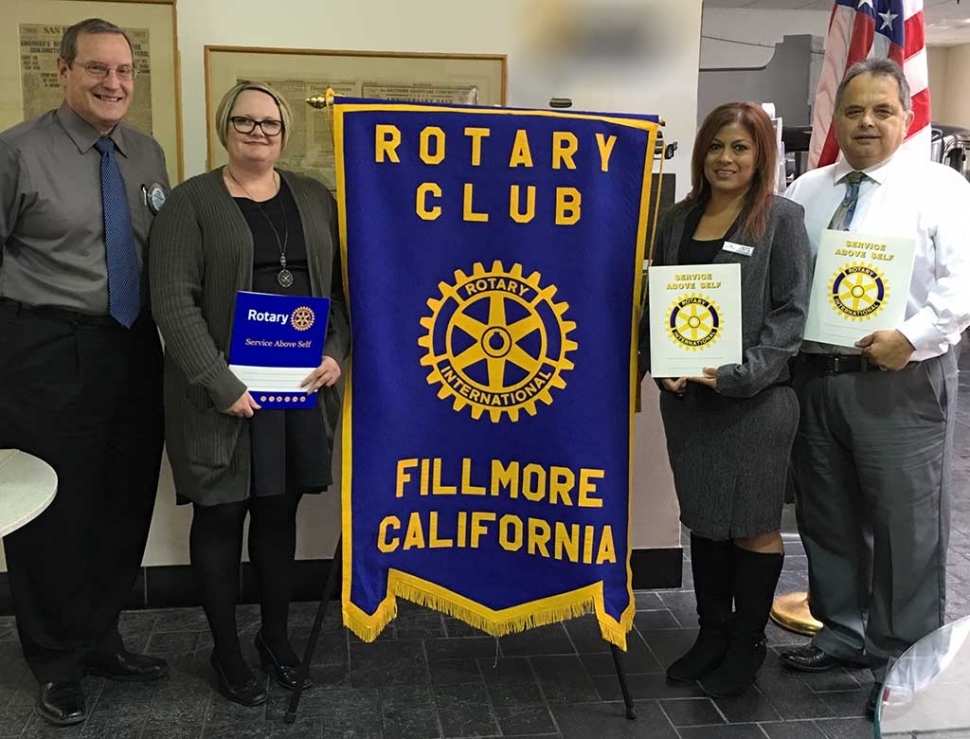 New members inducted into Fillmore Rotary by President Kyle Wilson, Alicia Hicks, Jennie Andrade and Ernie Villegas.