Fillmore Riders Hit Their Stride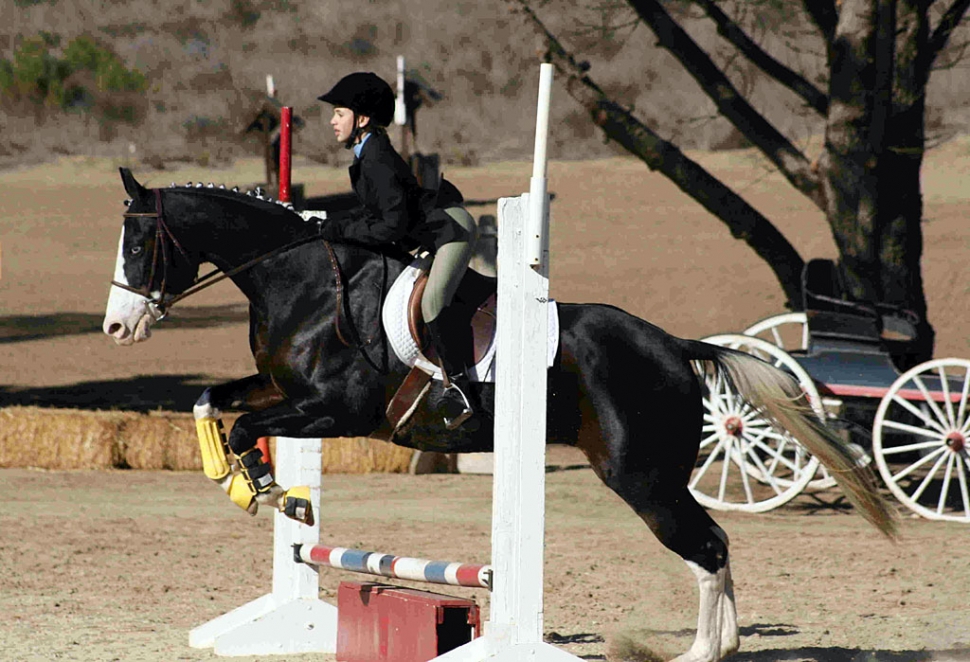 Lauren Shield takes fifth place in her first attempt in the beginner level.
By Anonymous — Wednesday, June 11th, 2008
Kings Corner Training Stables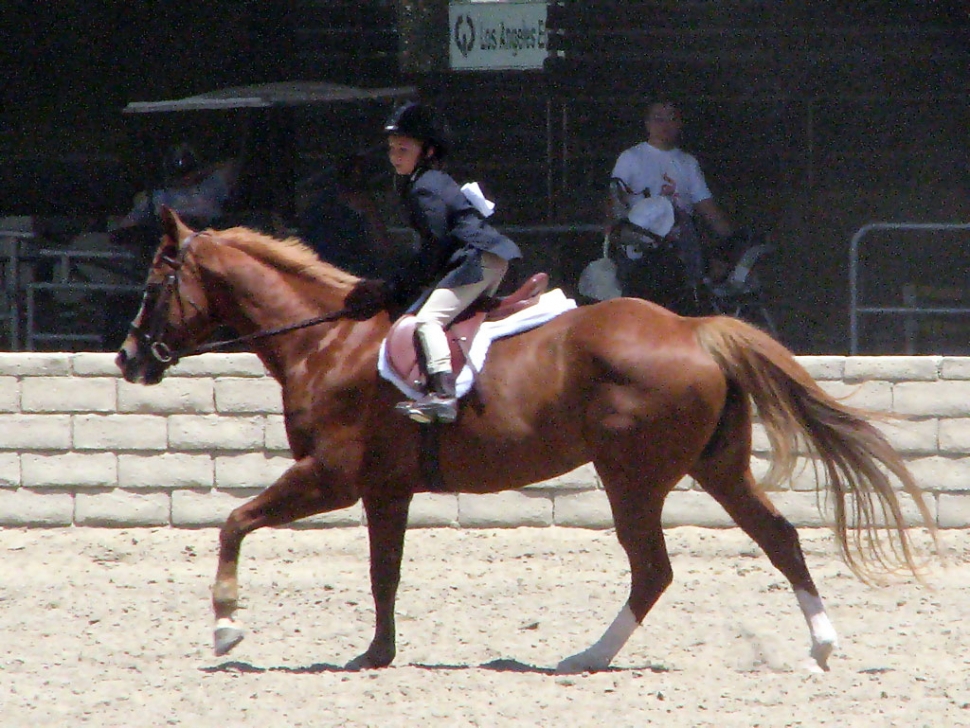 Kayla Ryman, 7 yrs old won High Point Champion in the 12 & under division.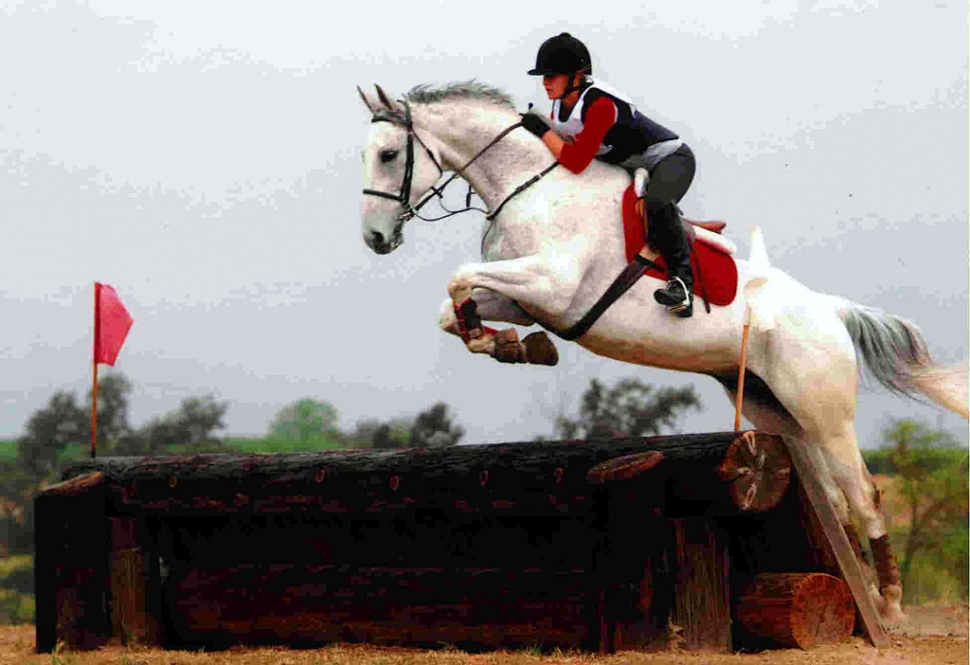 Caitlyn Teague, rides her horse in her fi rst training level competition.
The riders from Kings Corner Training Stables of Fillmore have been making their mark at the local Horse Shows. Showing their abilities in English and Western riding and Combined Training.
Kayla Ryman, 7 years old, of Fillmore was the 12 and under High Point Champion at the latest ETI Corral 126 Horse show Sunday. Kayla is the daughter of James and Shelly Reiman of Fillmore. She was aboard her horse, Cute as a Button. Her brother Connor won the leadline class on his horse Black Jack.
Keelie Buck on her horse Wild Heart's Trimmed in Lace was the the 18 & over Western Champion and her husband Dave Buck was Reserve Champion on Wild Heart's Rich in Color. Karen Schott on Tucker won both Reining classes and her daughter Jessica was the 12 & Under Western Reserve Champion.
Darian Binkley on Wild Heart's Pico's Angel was the Reserve Champion 12 & Under English Rider and Champion 12 & Under Western Rider.
Also competeing from Kings Corner Training Stables was Shadney Elwell, of Simi Valley, on her horse Picture of Ellagance, who was the 18 & over English High Point Champion. Tristan Swor of Oxnard riding Golden Knight was the 13-17 English High point champion.
Lauren Shield, daughter of Tim and Sylvia Shield of Santa Paula, competed last week at the Meadows of Moorpark Horse Trail. Riders were required to perform in three phases, Dressage, Cross Country and Stadium Jumping. Lauren roder Yours for a Knight to a fifth place finish at her first attempt at the nationally recognized level of Beginner Novice.
Emily Walter of Simi Valley on Court Jester had a great show on her horse Court Jester, having both a clear round in Cross Country and Stadium Jumping. Caitlyn Teague, of Santa Paula rode her horse About Last Knight in her first Training level competition! Jenny Brock of Fillmore, rode My Knight in Shining Armor to a beautiful finish at the Training Level.
These riders and many others train at Kings Corner Training Stables in Fillmore. Owned and operated by Taurie Banks for over 17 years, the facility has continued to aid riders and their horses in achieving their goals. With experience in many riding diciplines, the stables offer riders a variety of riding styles and they compete all over the state on many different circuits.
This summer Kings Corner Training Stables is expanding their summer program with additional private lessons, added instructors, and a summer day camp program. Riders are not required to own their own horses and can start at any level of ability from beginner through advanced. For more information, please call Kings Corner Training Stables (805) 524-9345.