Fillmore Noontime Rotary celebrates 84 years of service to the community.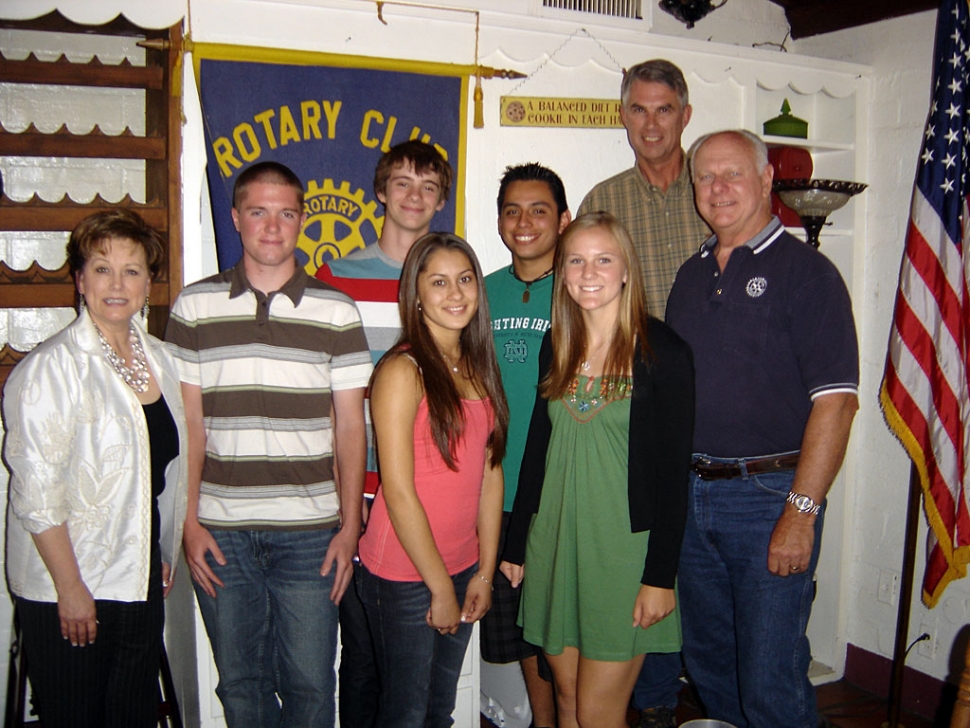 Pictured are (l-r) Barbara Smith, David Wareham, Shaun Stehly, Kassaundra Sandoval, Julio Chavez, Ashley Grande, Ed McFadden, Dick Richardson.
By Anonymous — Wednesday, June 4th, 2008
The Club was chartered on May 24, 1924. Five high school seniors and counselor Al Arguelles were honored at a luncheon on May 22. Each scholarship recipient will receive $1000. The recipients from Fillmore High School are Ashley Grande, Kassaundra Sandoval, Shaun Stehly and Julio Chavez, David Wareham is from St. Bonaventure High School, in Ventura. The Scholarship Committee was made up of Dick Richardson, Ed McFadden and Barbara Smith. These scholarships were made possible by the money made at our fireworks booth. Please continue to support our booth next to Vallarta Restaurant and Papa Loy's. The Club was also honored by a visit and program from Supervisor Kathy Long. She updated us on what is happening in the county especially concerns effecting Fillmore and hwy 126. Fillmore Noontime Rotary meets every Thursday at Mama Sue's Kitchen. For information, call Martha Richardson, President, at 524-5099.