Fillmore Lions Club Tests the Vision of Local School Children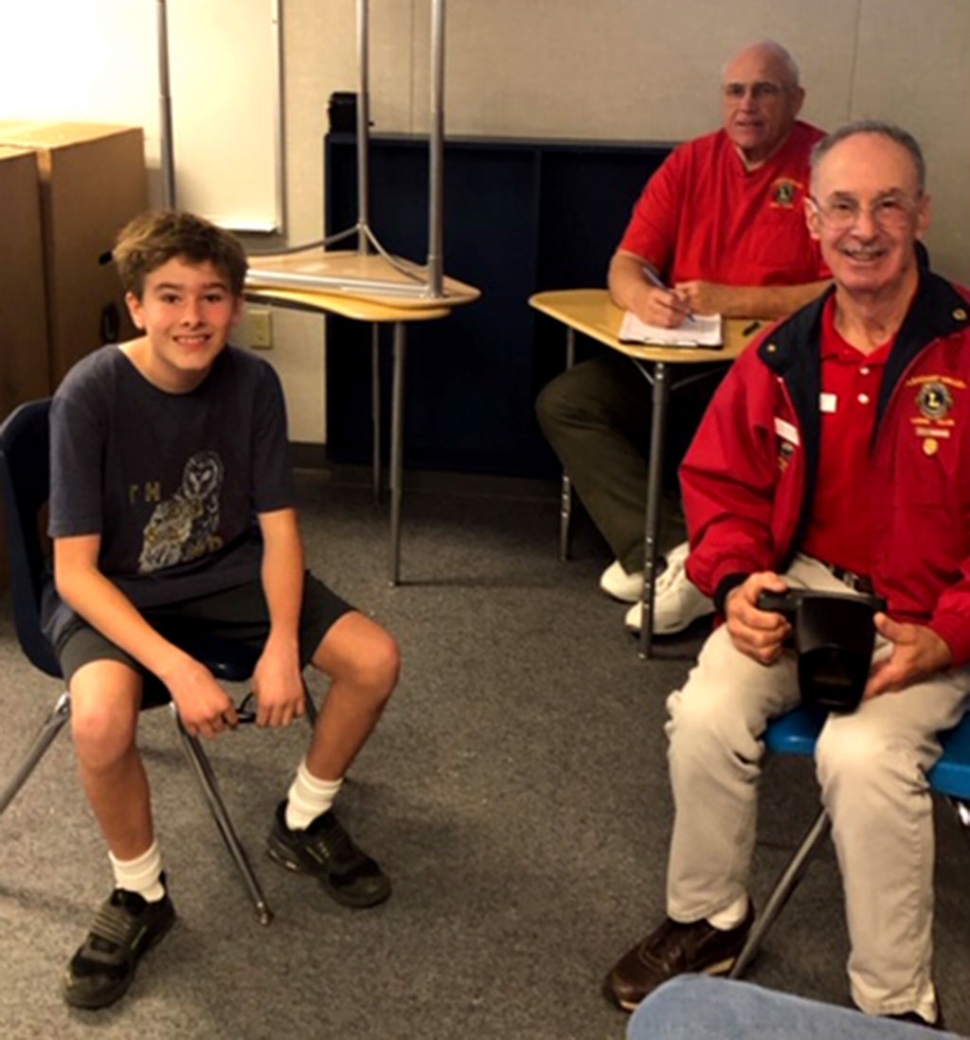 Pictured is Fillmore Middle School eighth grade student Cody Spore ready for his vision screening, while members of the Lions Club look on.
By Anonymous — Wednesday, November 27th, 2019
For the past several years, the Fillmore and Pleasant Valley Lions' Clubs have helped the Fillmore Unified School District with vision screening. Students in designated grades, as mandated by the State of California, have their eyes checked. Should the screening indicate any issues that could interfere with learning, the school nurse will notify the parents. All Fillmore elementary schools and the Fillmore Middle School took advantage of the opportunity to have their students screened for free by the Lions' Clubs machine.
The Lions' Clubs purchased the highly efficient and effective machine that does the vision screening in schools around Ventura County. They earned the money through fund raising events. Many years ago, Helen Keller challenged the Lions' Club International to become the "Knights of Sight." The members accepted. Not only do local Fillmore Lions' Club members volunteer to help with the screenings at school, they also assist children who may need corrective lenses. In addition, they collect glasses around town to send to other countries where glasses may not be available for those in need.
The Fillmore Lions' Club is an active group. They have several other projects. Many of you enjoyed the annual enchilada dinner that was held in November. Be sure to attend the Christmas parade on December 7th.