Fillmore Lions Club Announces 2020 Student Speaker Contest Topic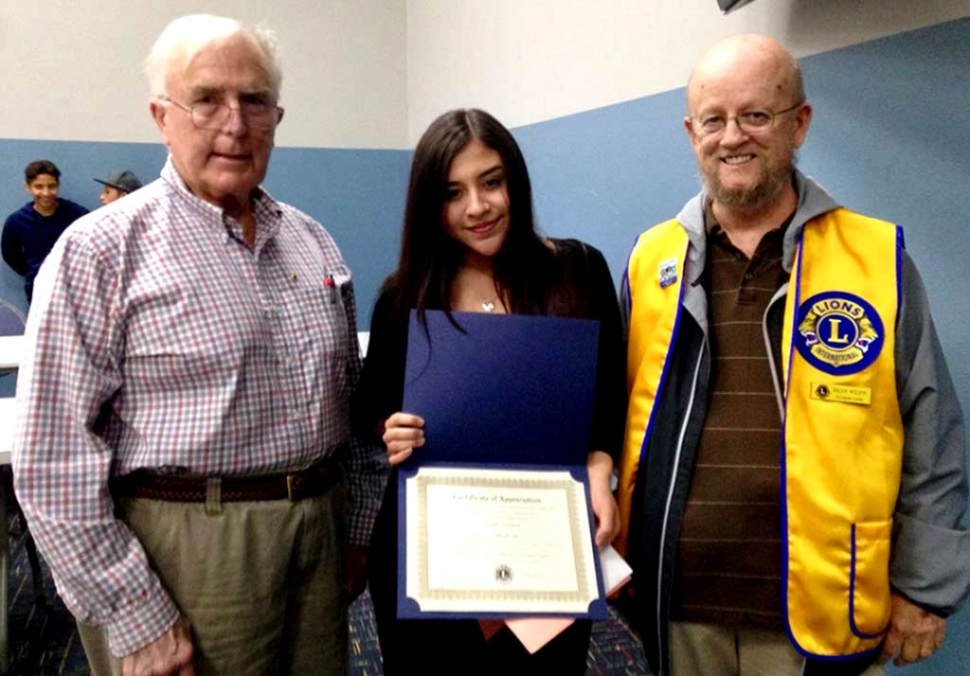 Pictured are Lions Club members Bill Dewey (left) and Brian Wilson with last year's Lions Club Student Speaker Contest winner Alina Herrera.
By Gazette Staff Writer — Wednesday, December 11th, 2019
The topic for the 2020 Speaker Contest will be "Homelessness in California: What is the Solution?"
This topic is very important as California has the majority of the homeless persons in the nation. We need to solve this problem in order to alleviate the social and humanitarian problems. The contest will be held on Monday February 3 at 6:45pm at the Scout House on the eastern end of Sespe Avenue. Parents, students, educators and the general public are invited to attend. The contest is open to all Fillmore area students of high school age regardless of the school of attendance (including home taught, those attending outside of the district and foreign exchange students).
The winner will receive $100 and all participants $25 providing their speech is at least 5 minutes. The winners of each stage of competition will receive a financial award and be invited to the next level of the contest. The ultimate winner will receive a total of $21,000 for a scholarship to a school of their choice. Students Interested in participating must contact the Lion's Club Chair Bill Edmonds at 805-524-4839 or Mrs. Mendez at Fillmore High School. Students should enter early and begin writing early as it takes time to research and prepare. Only six students can enter the contest. The first six who enter and are prepared to compete will be chosen. Those turning in the application will be notified of a required meeting to review the rules and to ask any questions that they might have.
Good luck to all the students.