By Gazette Staff Writer — Thursday, October 6th, 2016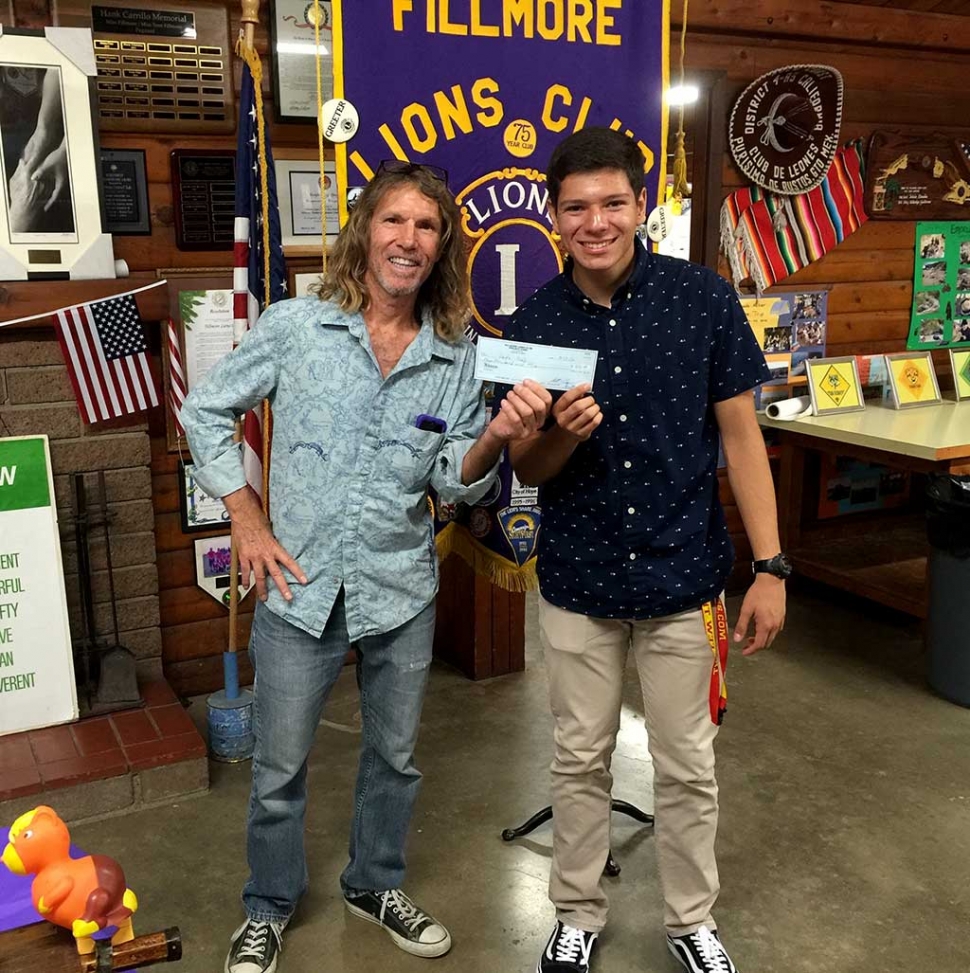 Fillmore Lion Paul Benavidez (left) presents a check for $500 to Leo Club Vice President Jaime Malagon, a senior at Fillmore High School. The Fillmore Lions Club sponsored the new club for young people, which was chartered in 2014. The Lions Club donates money each year to support the Leos. Lions clubs sponsor approximately 5,800 Leo clubs in 140 countries. While helping others in their community, Leos develop leadership skills and experience teamwork in action.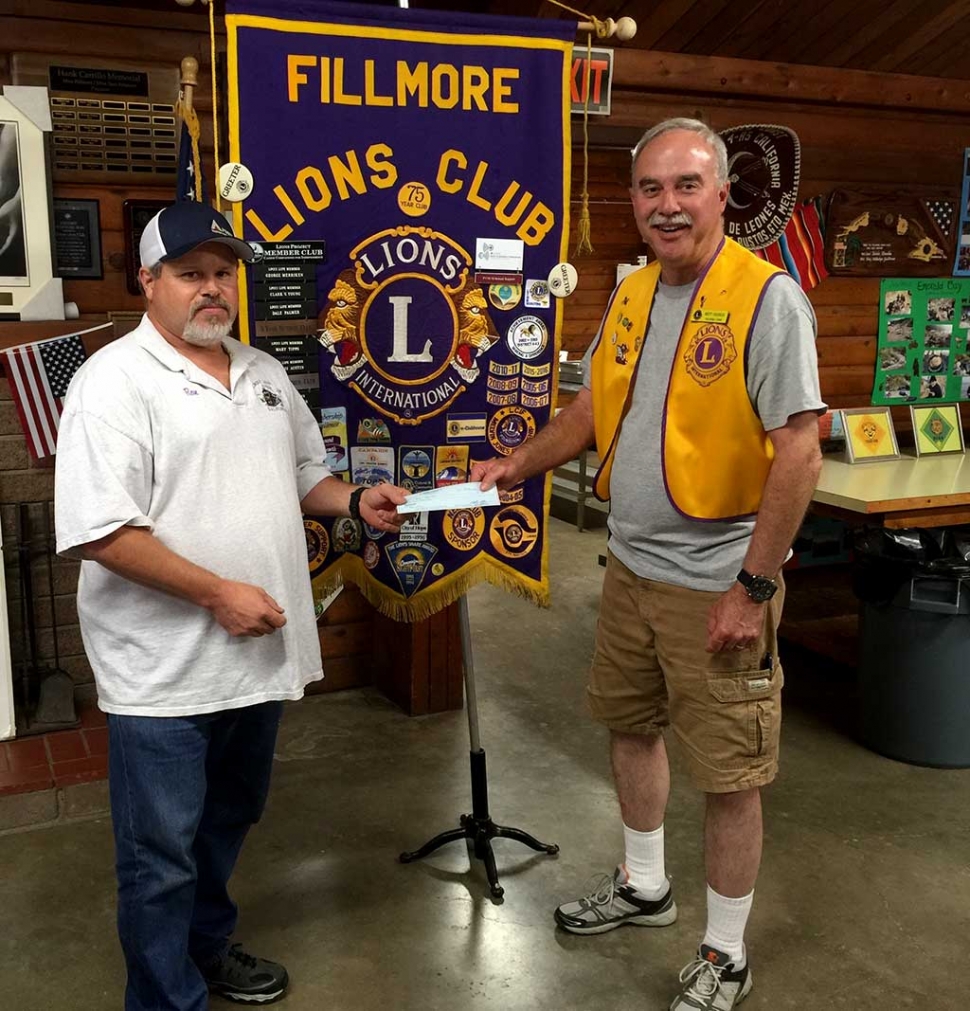 Brett Chandler, Scout Master for Fillmore Troop 406 and treasurer for the Fillmore Lions Club, accepts a $500 check from Lion Ron Smith at a recent meeting. The lions support the troop which shares the scout clubhouse with he Lions club.