Fillmore Historical Society and Museum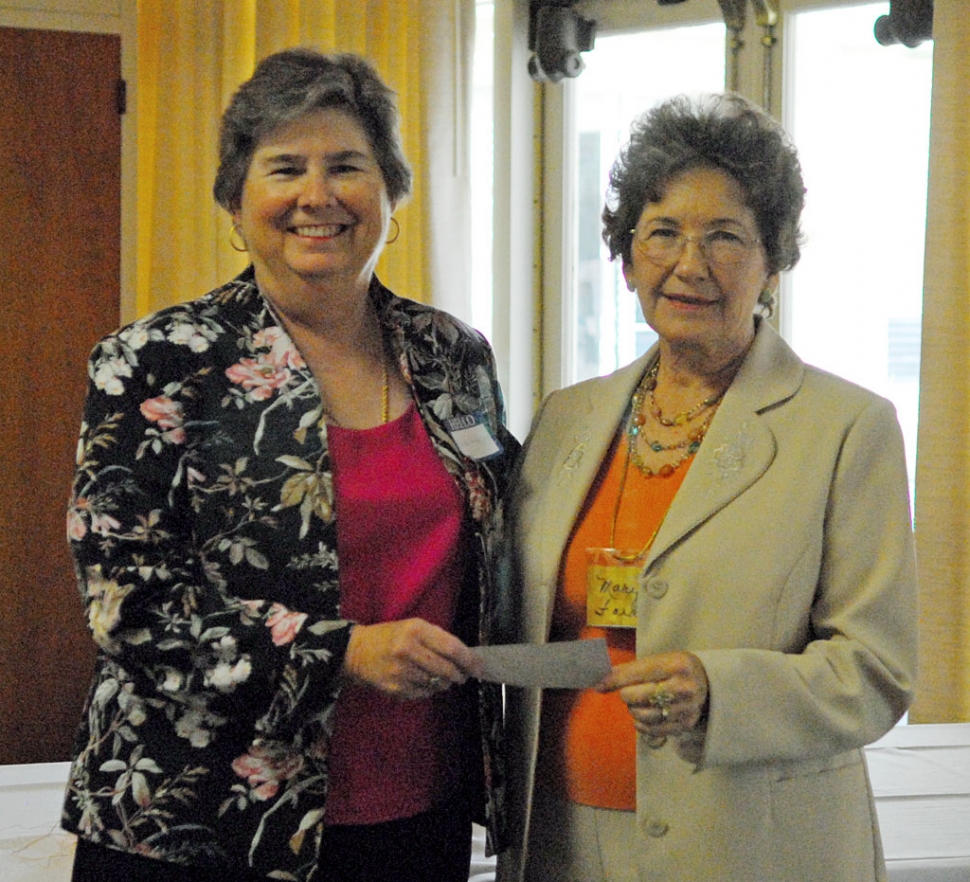 Martha Gentry, President of the Fillmore Historical Society, seen here accepting a $500.00 donation from Fillmore Ebell Club President, Mary Ford.
By Gazette Staff Writer — Wednesday, November 5th, 2008
The Fillmore Historical Museum was founded in 1970 by retired Spanish teacher and author Edith Moore Jarrett at the request of the Fillmore Chamber of Commerce. Originally it was located on the ground floor of the Fillmore Masonic Temple building.
Its artifacts were all donated by local citizens who found it important to preserve the history of Fillmore, Piru, Sespe and Bardsdale and its families.
We at the museum still believe in the importance of preserving this history. In fact, recently the museum accepted Fillmore Ebell Club's scrapbooks & memorabilia dating back to the early1900s.
Over the years we have grown from that small space into a museum site on 6/10th of an acre along the railroad right of way. There are three buildings, the 1887 Southern Pacific Depot, the 1905 Hinckley House, and the 1919 Bunkhouse. All have been moved and restored through the efforts of museum volunteers and interested community donors.
We are not supported financially by any large governmental entity, only by fundraisers, grants and donations by private citizens and organizations such as the Fillmore Ebell Club.
The donation from the Fillmore Ebell Club will be used in the development of the landscaping of the site, the final large project to be completed after the construction of a garage which will be next to the Hinckley House.