Fillmore Historical Museum presents wedding dresses from 1886 through the 1960's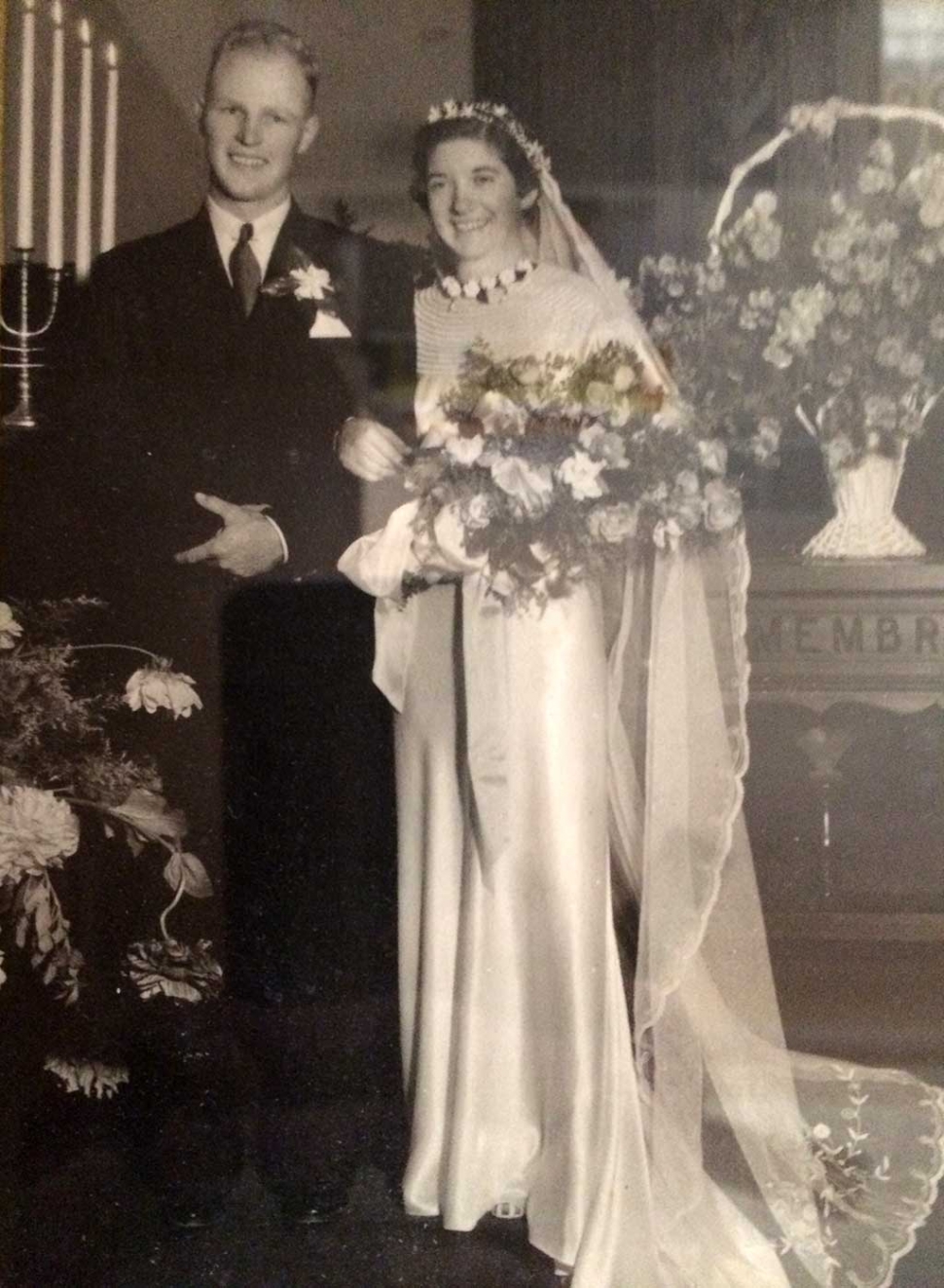 Harold and Ella McGregor, November 8, 1936
By Gazette Staff Writer — Tuesday, June 7th, 2016
It's June and a popular time of year for young couples to celebrate weddings. Beginning in June 2016, the Fillmore Historical Museum located at 340 Main St. in Fillmore will have on display a selection of photos and wedding dresses from 1886 through the 1960s. We are grateful for the generosity of our community that these items can be seen and appreciated.
The display includes a century-old hand crocheted wedding dress, a dress worn by both mother and daughter at their weddings, and a 70 year old dress that is modern enough to be found on the fashion runways of today.
Courtesy of Mathias Gonzalez, we include the Hispanic tradition of the father of the groom writing the father of the bride, asking for the bride's hand in marriage. Pictures of the families and a copy of the letter, written in Spanish and translated into English are on display. We invite you to visit the museum and discover the joys of romance and marriage during the time period since Fillmore's establishment through the mid-20th century.
This is your hometown museum dedicated to showing how Fillmore and its surrounding communities of Bardsdale, Sespe and Piru grew and developed and celebrated life.
We welcome you all to visit. We are open Tuesday, Wednesday and Friday from 9 a.m. until noon, and 1 p.m. until 4 p.m., Thursdays from 1-4 and Saturdays from 10:30 until 3 p.m. We offer tours to groups any day by appointment.
We are an all volunteer organization and are always looking for additional helpers to guide tours or work in the collection. If you are interested contact us at the office in the two story bunkhouse building or by phone at 524-0948.