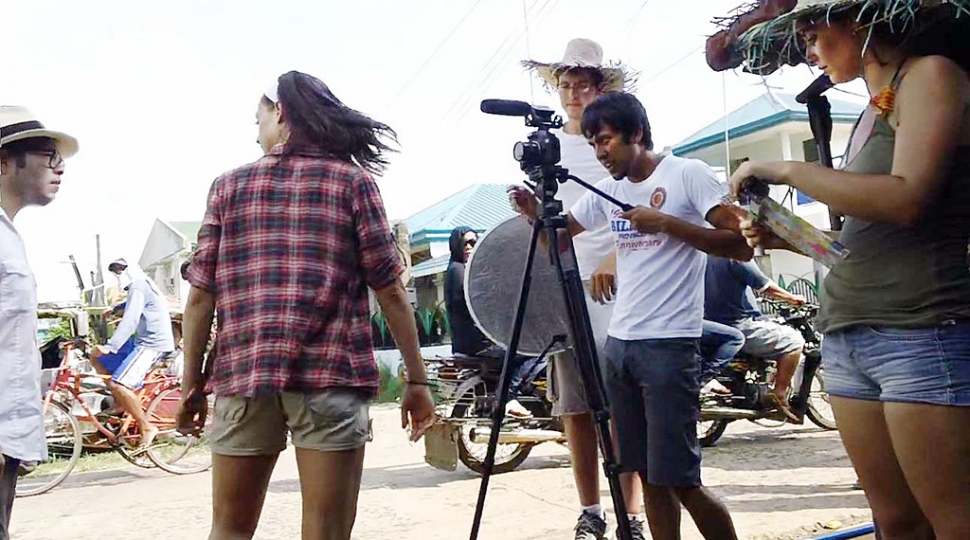 On set.
By Randal Kamradt Jr. — Wednesday, September 26th, 2012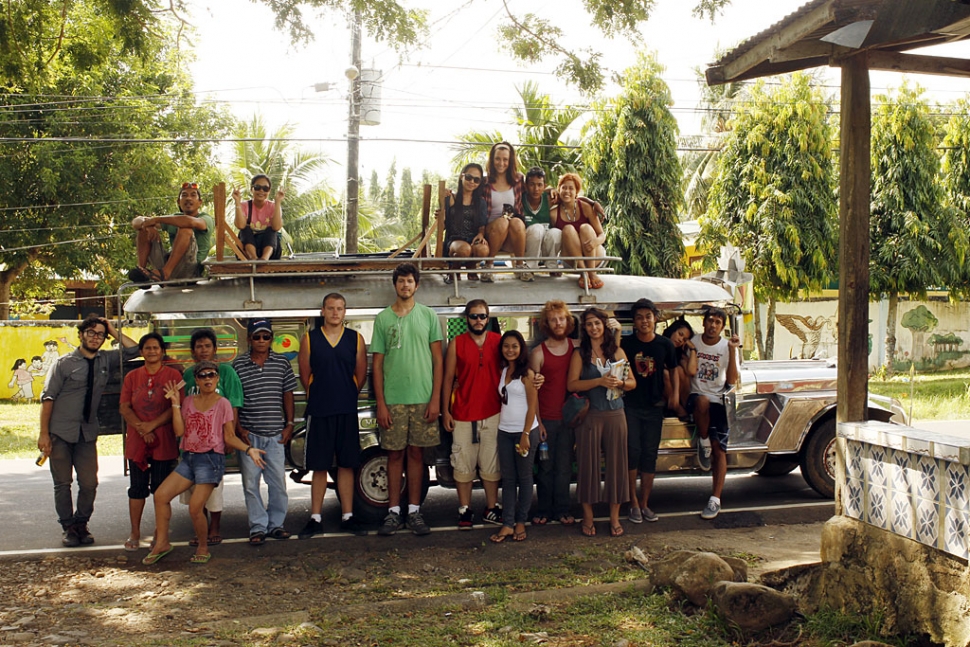 Group photo.
I've found, in my limited experience, that writing a feature film is just like writing an essay in school, or lyrics in a song, or the first line of a news article. You sit on that blank page and search. For hours, maybe for days you grasp at transparent words floating through the air, dependent entirely on luck to find that vital first line. It has to take you and your reader somewhere amazing, and nobody is going to be amazed if you can't first astonish yourself.
That's the feeling I got when I first put hands-to-laptop in November 2011 and started my third film, 'Faraway'. As the story goes: Audrey, a determined young American woman, arrives in the Philippines with a mysterious mission, little money, and no chance of reaching her goal. But when she enlists the help of two friendly locals, Hazel and Rey, and an unfriendly American expatriate, Nick (played by Nicholas Medina), the possibility of success comes into view. All they have to do is cross 300 miles of roads, jungles, and ocean, ward off the attacks of a vicious local motorcycle gang, and keep themselves from killing each other. "Faraway" is a tale of classic adventure, but with the rough-hewn gritty style of an indie.
Principal photography began in May. My friends and I traveled halfway across the planet to the Philippines town of Naval in search of a true adventure setting. There, amongst two months of blistering heat and raging typhoon, of broken vehicles and overheating equipment, beautiful scenery and newly-forged friendships we filmed our movie. Now I'm back in Fillmore editing the film, and rewards of our labors are revealed every day in the honesty of the actor's faces, the realism of a fantastical story.
Nailing that very first line isn't everything. But keep your eye out for a good one. If you're lucky, it'll take you all across the world and back before you even know what hit you.
"Faraway" will be coming to film festivals this January. It is written and directed by Randal Kamradt Jr, a Fillmore High School graduate. He has made indie films locally since 2007. The film stars Nicholas Medina (graduate of Fillmore High), Dana Jamison, Genelyka Castin, and Leonard Olaer. Also from Fillmore are Andrew Reilley, lighting technician; and Rachel Kamradt, production assistant.
'Like' us at http://www.facebook.com/farawayfilm for trailers, news, and more.