Fillmore Civic Pride June Yard of the Month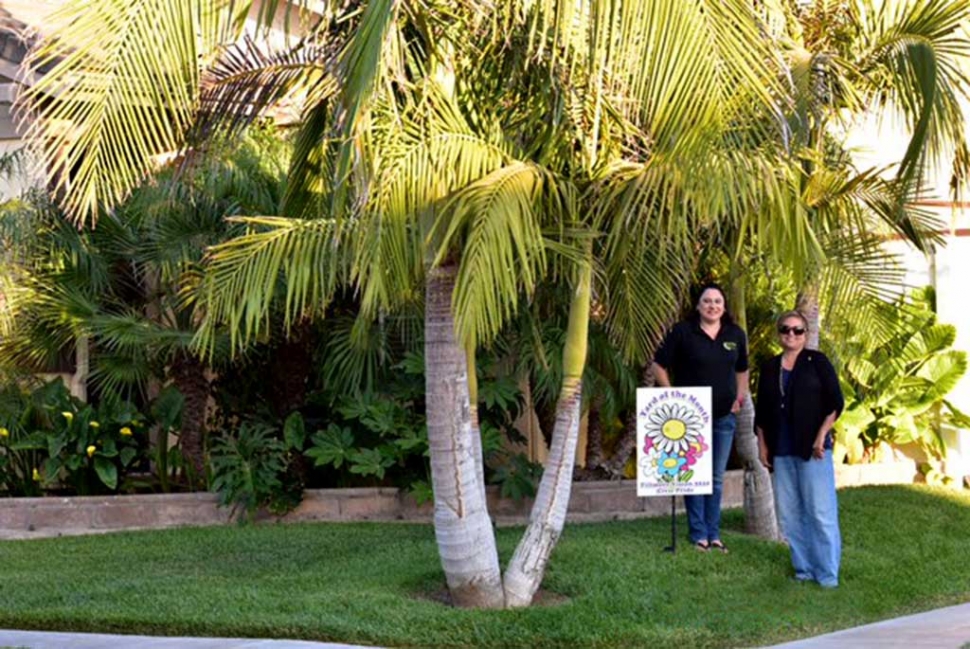 The June Yard of the Month has a tropical feel. Pictured (l-r) Lorena Jimenez and Ari Larson. Photo courtesy Ari Larson.
By Gazette Staff Writer — Wednesday, June 28th, 2017
Yard of the Month has a Tropical Feel
Congratulations to Ralph and Lorena Jimenez on being named the June 2017 Yard of the Month. Their beautiful green tropical oasis features King, Queen and Pickling palms along with Banana trees and Tulips. They have three children, Matthew (attending UC Merced), Nick and Sophia. The Jimenez family was presented with a gift certificate for Otto & Sons Nursery. The house is located at 898 Union Pacific St. If you would like to nominate a yard in your neighborhood or have questions about Fillmore Civic Pride please contact Ari Larson at petenari55@hotmail.com or 805.794.7590.