Fillmore 2017 Flower Show "Birds, Bugs and Beautiful Blooms"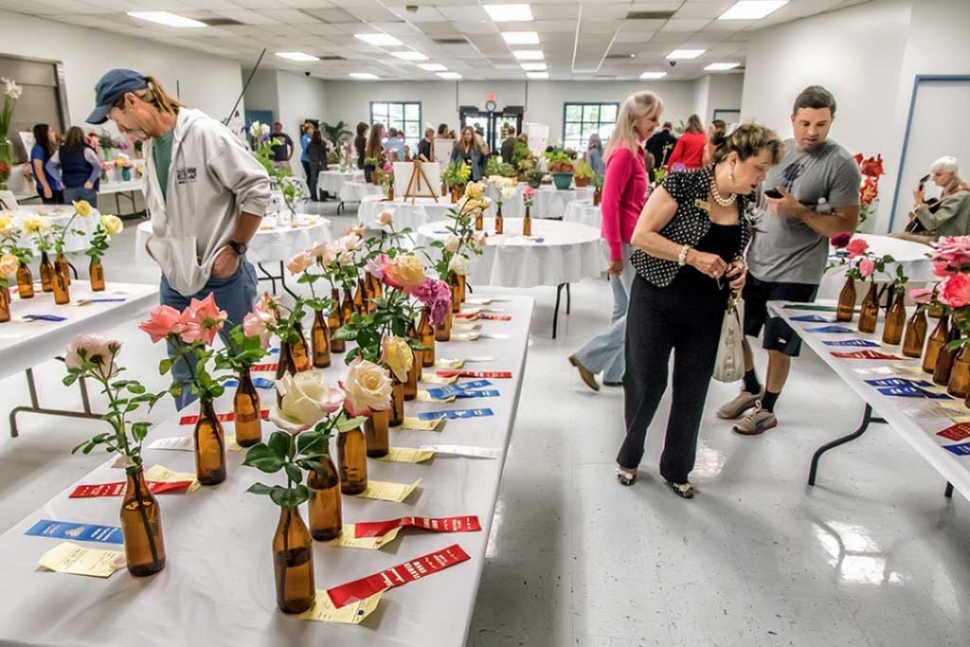 Last year's Fillmore Flower Show theme was "Isn't the community of Fillmore special?" and had 339 entries across nine divisions.
By Gazette Staff Writer — Wednesday, January 18th, 2017
The Fillmore Civic Pride committee announces the date of the spring Fillmore Flower Show. It will be held April 8 and 9, 2017 at the Active Adult Center, 533 Santa Clara in Fillmore. The fun and creative theme for the show this year is "Birds, Bugs and Beautiful Blooms".
According to experts, now is the time to prune roses to get spectacular blooms for the spring flower show in April. If interested, Otto and Sons Nursery is offering rose pruning and seasonal care workshops at their nursery. The workshops are January 21 and 28 from 10 a.m. to 12 p.m. The $15 charge per session includes a $10 gift certificate for next purchase, a goodie bag and opportunities for a door prize. Reservations are a must. Call 805-524-2123 or go to their website for more information.
At the suggestion of the Flower Show judges, a class has been added to Division VI- Miniature Arrangements and Bouquets. In addition to class A size not to exceed 4 inches by 4 inches, new class B size not to exceed 10 inches by 10 inches. This will allow participate more creativity and flexibility.
There will be several more encouragements to participate in the April flower show. Updates are also on the website fillmoreflowershow.com.