FHS Drama Brings The Funny In "Totallyrad!"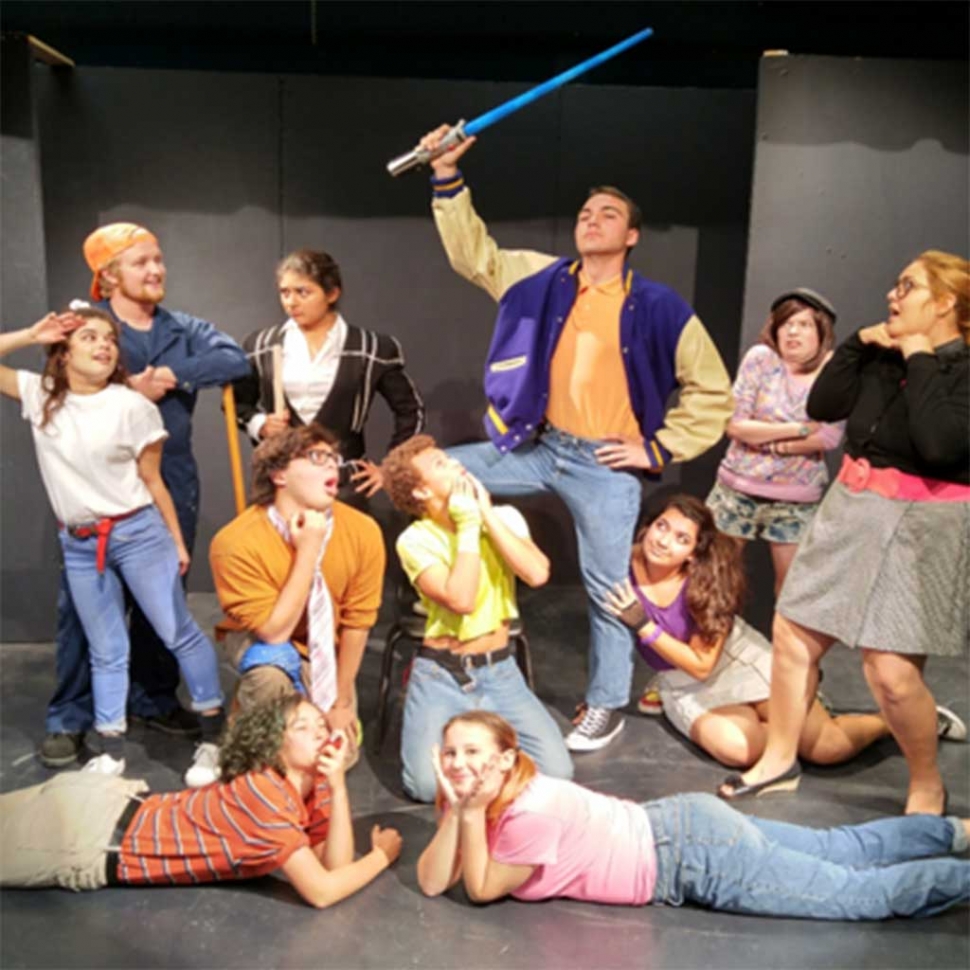 Fillmore High School Drama Club announces new production to open in November.
By Gazette Staff Writer — Wednesday, October 26th, 2016
Fillmore High School's drama club, led by director Josh Overton, is bringing an original 80's jukebox musical to their stage in early November. "Totally Rad!" showcases the many talents of the students at Fillmore High and features some fantastic tunes from the 80's by Madonna, U2, The Go-Go's, The Police, and much more!
The 20+ member cast, led by Blake Palacio, Elana Strazzula, and Giselle Lozano, has been hard at work and can't wait to share this fun stage experience with you!
"Totally Rad!" opens Wednesday, November 2nd at 7pm in the drama room (right across from the Memorial Building) at Fillmore High School. There are also performances on November 3, 4, 5, 6, 9, 10, and 11. The Sunday, November 6th performance is at 2pm. Doors open 30 minutes before curtain. Tickets are $5 for senior citizens and students, $7 for adults. Snack and drinks will be available to purchase. All proceeds benefit the Fillmore High School Drama Club. Seating is limited and we expect this show to sell out, so get to the theatre early! Tickets only available at the door.