Fall Art Show, Nine Points of View, Exhibited by the Artists Guild of Fillmore at the Ventura College Santa Paula Site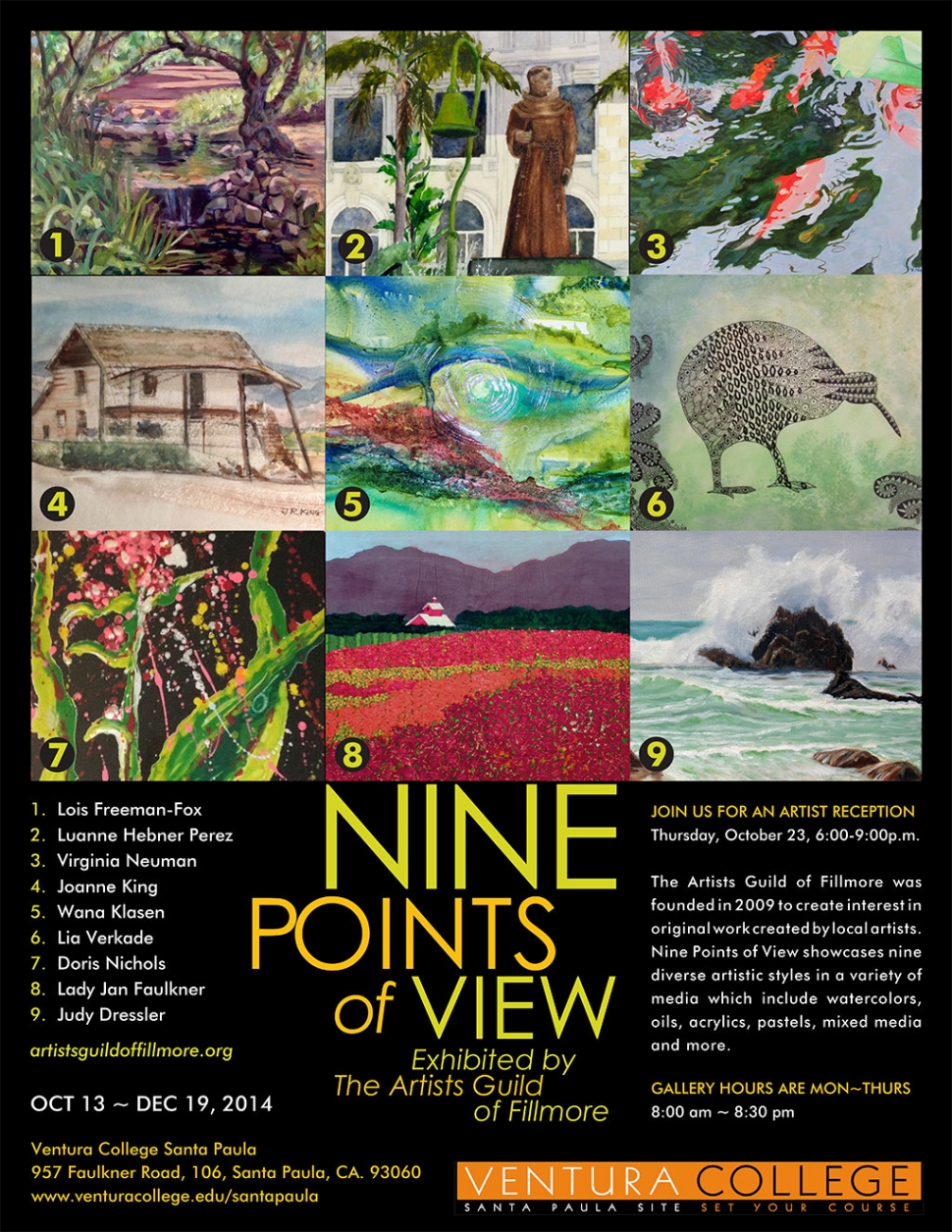 By Gazette Staff Writer — Monday, October 13th, 2014
The Ventura College Santa Paula Site is pleased to present the fall art show, Nine Points of View, exhibited by the Artists Guild of Fillmore. The exhibit runs October 13 through December 19, 2014. A Meet The Artist Reception will take place Thursday, October 23, 2014 from 6:00-9:00pm.
The Artists Guild of Fillmore was founded in 2009 to create interest in original work created by local artists. Nine Fillmore artists are featured in the show: Lois Freeman-Fox, Luanne Hebner Perez, Virginia Neuman, Joanne King, Wana Klasen, Lia Verkade, Doris Nichols, Lady Jan Faulkner and Judy Dressler. Nine Points of View showcases nine diverse artistic styles in a variety of media including watercolors, oils, acrylics, pastels, mixed media and more.
The artwork is on display at the Ventura College Santa Paula Site located at 957 Faulkner Road, Suite 106, in Santa Paula. Free parking is available. Gallery hours are Monday through Thursday, 8:00 a.m. to 8:30 p.m.