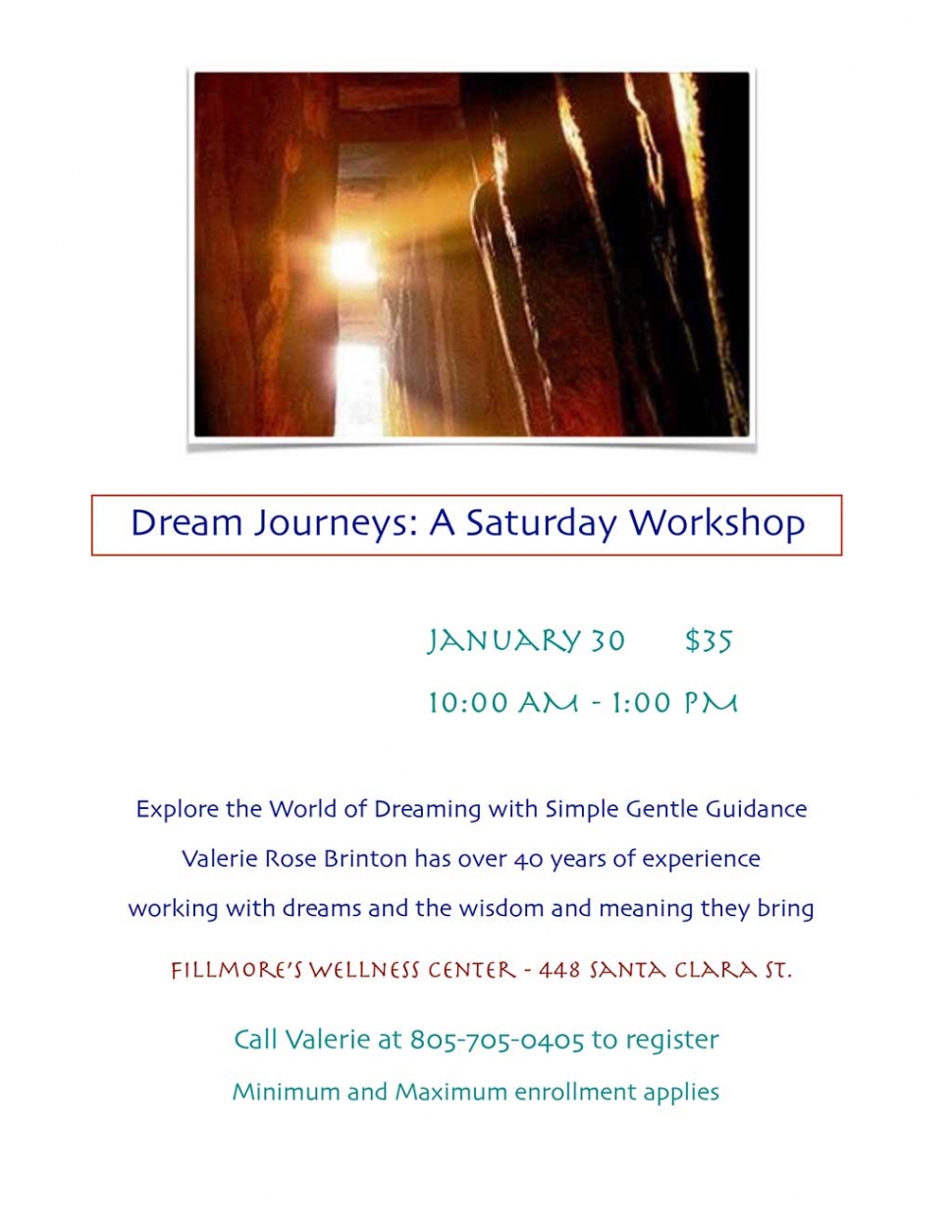 By Gazette Staff Writer — Tuesday, January 26th, 2016
Hello Friends,
I will be offering a three hour dream workshop on Saturday, January 30 from 10:00 AM to 1:00 PM at our Wellness Center on Santa Clara. There is a flyer (pdf) attached to this email.
We will use various simple methods to explore and illuminate the wisdom and insight that comes to us in our dreams. I have been engaged in dream work with individuals and groups for over 40 years and yet the value of working with dreams continues to delight and impress me. I look forward to sharing this with those of you who are interested in exploring what Freud called "the royal road to the unconscious".
I am offering a $10 discount if you bring a friend who has not previously enrolled in my groups or classes.
Call me at 805-705-0405 to pre-register as there is both a minimum and a maximum enrollment for the workshop.
Wishing you well,
Valerie Rose Brinton