Dominos Pizza provides AM 1400 KKZZ listeners with a recipe for success
By Gazette Staff Writer — Wednesday, October 1st, 2008
Sam Hishmeh is the owner of the Domino's Pizza in Fillmore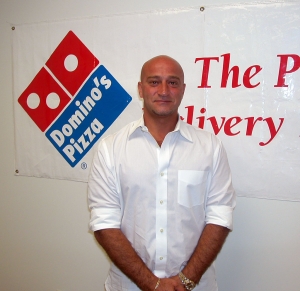 Sam Hishmeh is the owner of the Domino's Pizza Franchise in Fillmore.
"Coach" Ron Tunick welcomes Dominos Pizza franchise owner Sam Hishmeh as a weekly guest co-host on "The Business of Life" airing weekdays 4 to 6 pm on Ventura County's AM 1400 KKZZ.
Each weekday from 4 to 6pm Coach Ron Tunick inspires, motivates and educates listeners, helping them better their business and take charge of their life. The show features a wide rage of guest co-hosts that provide listeners with tips and advice to succeed in business.
Coach Tunick will be joined each Friday from 5:30 to 6pm by Sam Hishmeh, president of Hishmeh Enterprises and owner of 15 Domino's Pizza franchisees in Fillmore, Santa Paula, Ojai, Oxnard, Ventura, Camarillo, Santa Barbara and Goleta to discuss issues concerning small business and community service.
In 2007, the Hishmeh family received the Family Business of the Year Award for Community Involvement. The Hishmeh family supports many community charities, including the Boys & Girls Club, Food Share and the Muscular Dystrophy Association.