Condor Country Nature Fest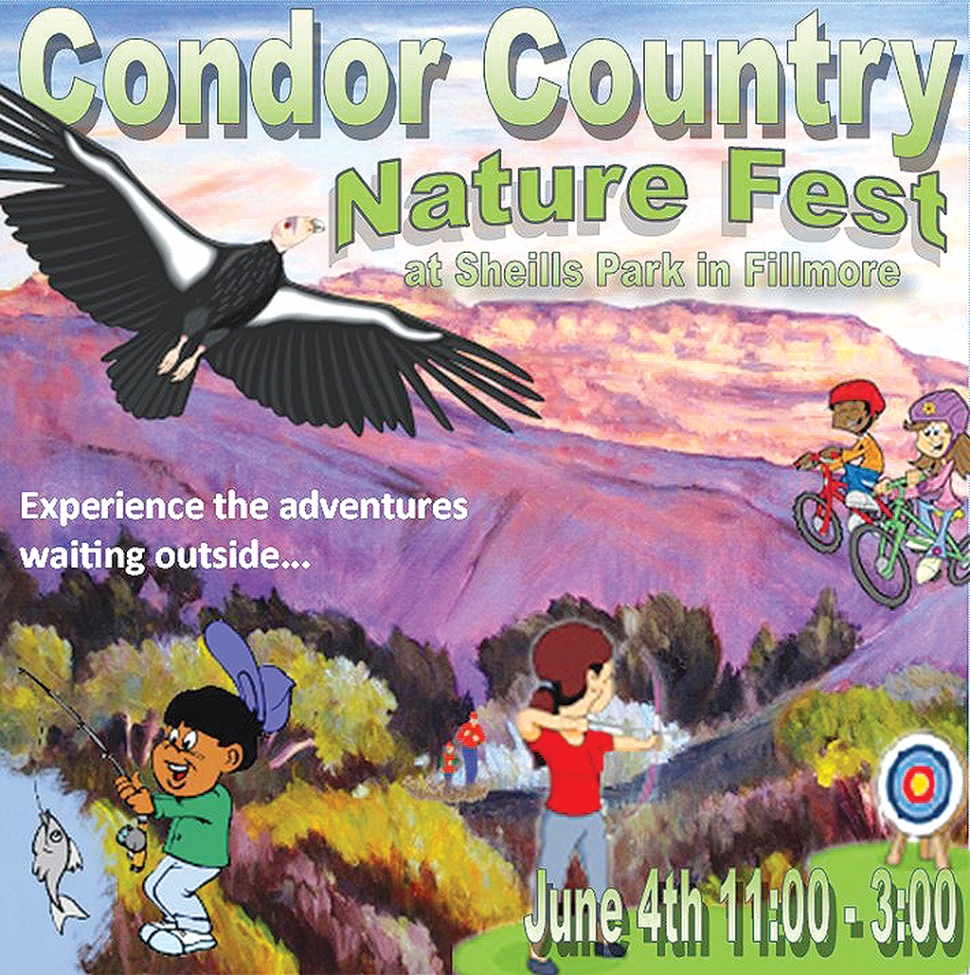 By Gazette Staff Writers — Wednesday, June 1st, 2022
Join us, the Friends of California Condors Wild & Free and more Ventura County outdoor recreation groups, at Sheills Park in Fillmore, for the first ever Condor Country Nature Fest next Saturday, June 4th from 11:00am to 3:00pm.
Condor Country covers over 10,000 square miles in Southern California, across so many wonderful nature areas that we can all go out and enjoy; and oh, and how many great ways there are to get outdoors and enjoy our environment!
The Condor Country Nature Fest will help connect you to local outdoor recreation and education opportunities in Ventura County
from hunting and fishing to habitat restoration and of course all things Condor. You'll even be able take a shot at archery,
a great non-lead hunting option, with the Hopper Mountain National Wildlife Refuge Complex.