By Gazette Staff Writer — Wednesday, July 23rd, 2008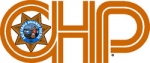 California Highway Patrol
Motor vehicle collisions nationwide are the leading cause of death for drivers between the ages of teenagers. California has the second highest fatality rate involving drivers between the ages of 15-20. "This tragic loss of young lives is a concern to us, and we hope this program can reduce the death toll," stated CHP Officer Mike Untalan.
The California Highway Patrol (CHP) is teaming up with local teenagers and their parents/guardians on Thursday, July 24th at 6:30 pm at the Ventura CHP office for a program called "Start Smart" specifically geared towards the reduction of collisions and injuries involving teen drivers.
Start Smart addresses traffic safety issues that directly affect new drivers. Start Smart speaks directly to the newly licensed drivers and their parents/guardians. This program entails collision avoidance techniques, collision causing elements, driver responsibilities, and local area traffic collision trends.
Start Smart makes teens and parents aware of the responsibilities they face and teaches what precautions to take to stay safe. For reservations, please contact Officer Mike Untalan at (805) 477-4130.