Chevron Donates $1,000 to Fillmore Historical Museum for Clean Up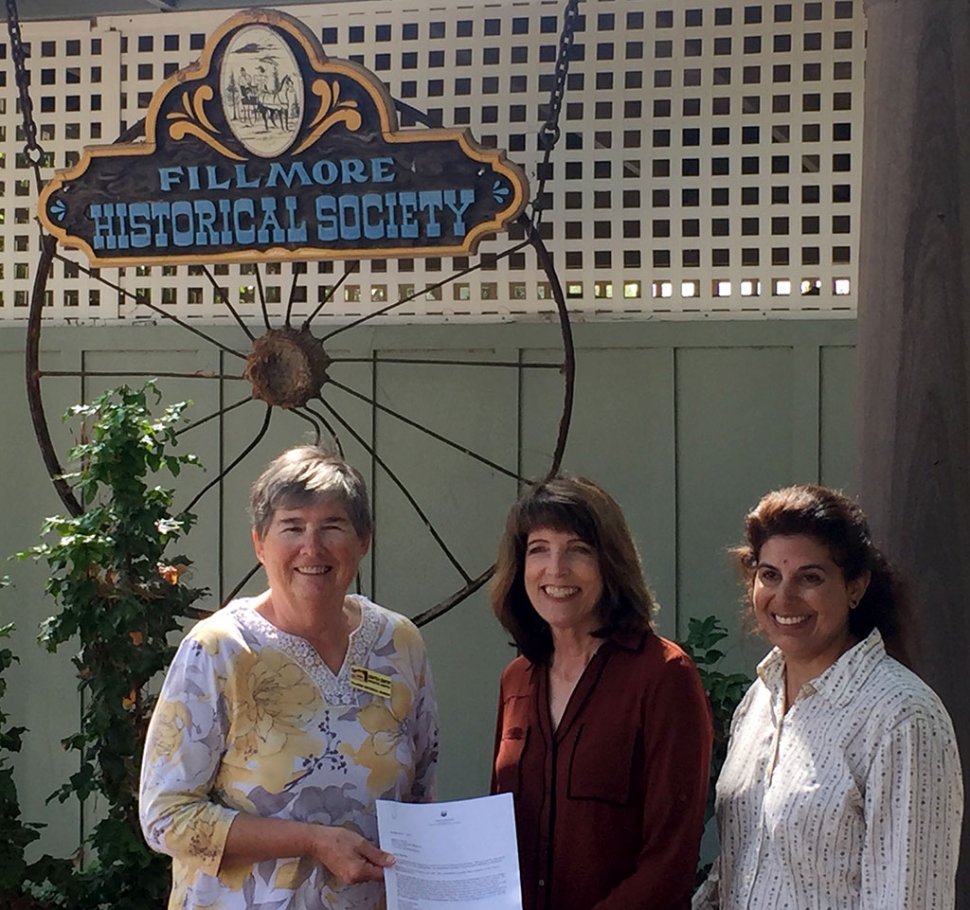 Pictured (l-r) is Martha Gentry, Executive Director Fillmore Historical Museum, receiving a $1,000 check from Leslie Klinchuch and Natasha Molla, Project Managers of Chevron Corporation.
By Gazette Staff Writer — Wednesday, September 19th, 2018
Submitted by Martha Gentry, Executive Director, Fillmore Historical Museum
On September 11, 2018, Leslie Klinchuch and Natasha Molla of Chevron Corporation presented a check for $1,000 to Martha Gentry, Executive Director of the Fillmore Historical Museum, to be used for museum programs and outreach. During the cleanup of the former Fillmore Refinery site, the museum has received a series of grants from Chevron for programs as well as donations of Crepe Myrtle trees for the beautification of the museum site. The museum was able to help Chevron with historical research on the operations and infrastructure of the site.
The location of the photo shows a 100 year old wagon wheel which was found at the site and donated by Chevron Corp. to the museum. Currently the museum has a series of photos and story boards on display in the museum which show some of the history of the refinery site and history of oil exploration in the Fillmore mountains.
The museum is located at 340 Main Street and is open Tuesday, Wednesday, and Friday from 9 a.m. to noon and from 1 p.m. until 4 p.m.; Thursday from 1 p.m. to 4 p.m. and Saturday from 10 a.m. to 3 p.m.