Car vs Big Rig on Ventura St.
By Gazette Staff Writer — Wednesday, June 28th, 2017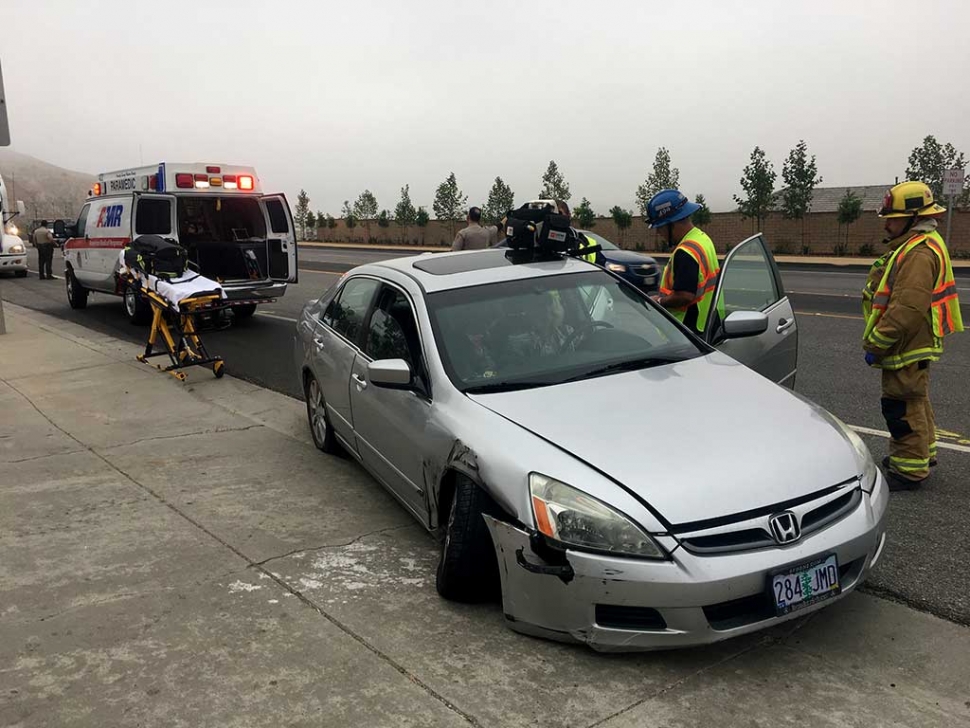 On Friday, June 23rd, an accident occurred between a Silver Honda and a big rig truck near the 100 block of Ventura Street, west of Pole Creek. One patient was sent to the hospital. Cause of the accident is still under investigation. Photo Courtesy Fillmore Fire Department.