Bumpers & Tires & Glass, Oh My!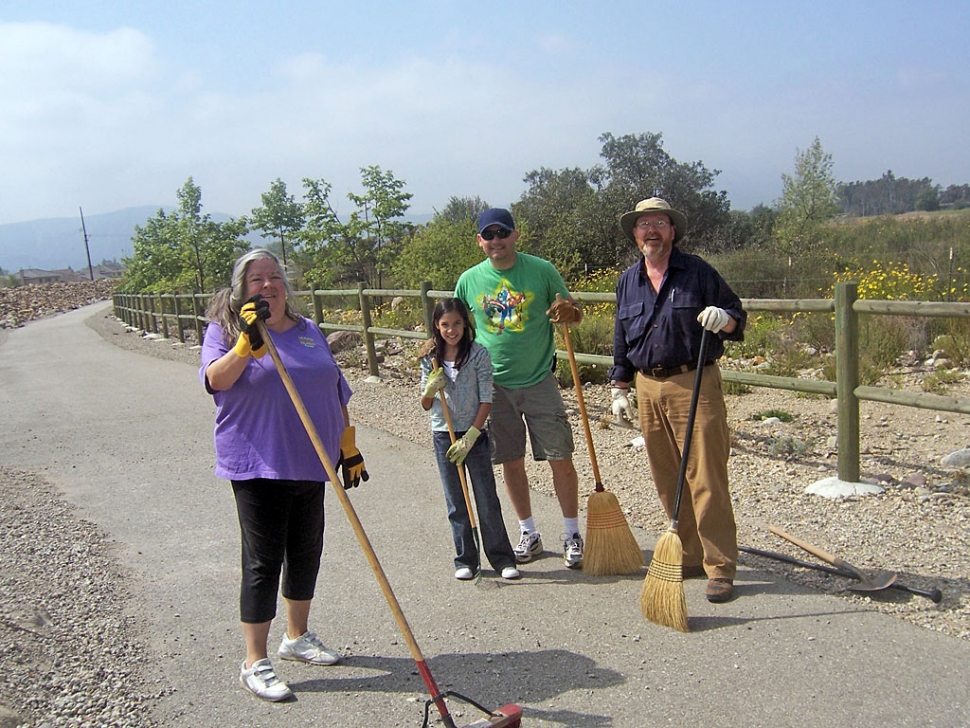 Denise Johnson, Alysia Martinez, Ralph Martinez and Bill Bartels.
By Anonymous — Thursday, April 17th, 2008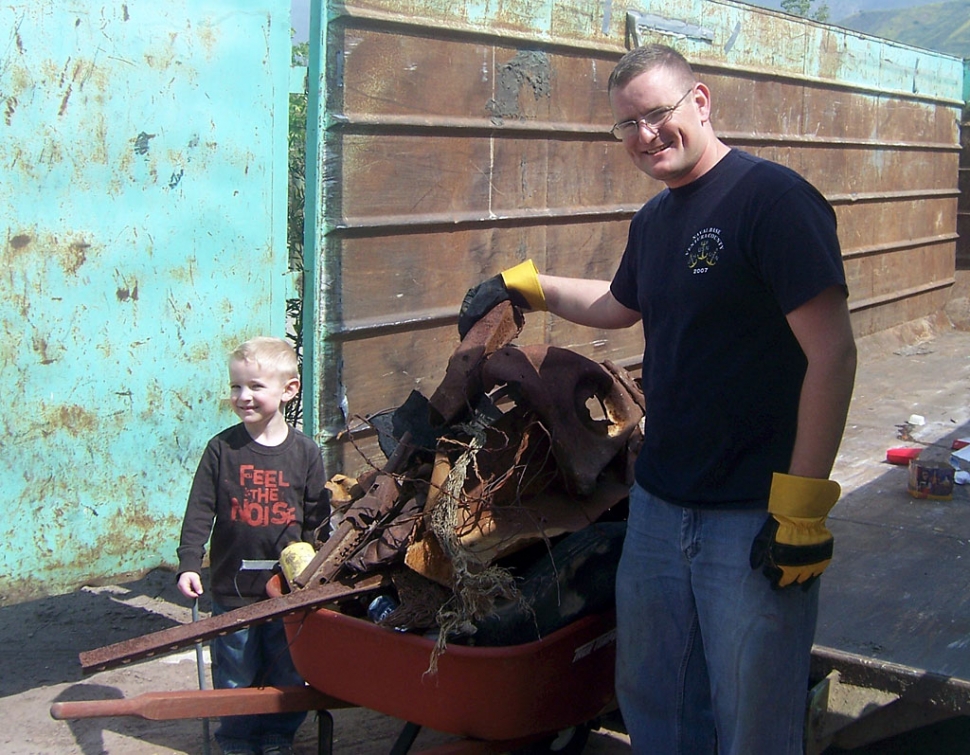 JR KEndrick and Garrett Kendrick.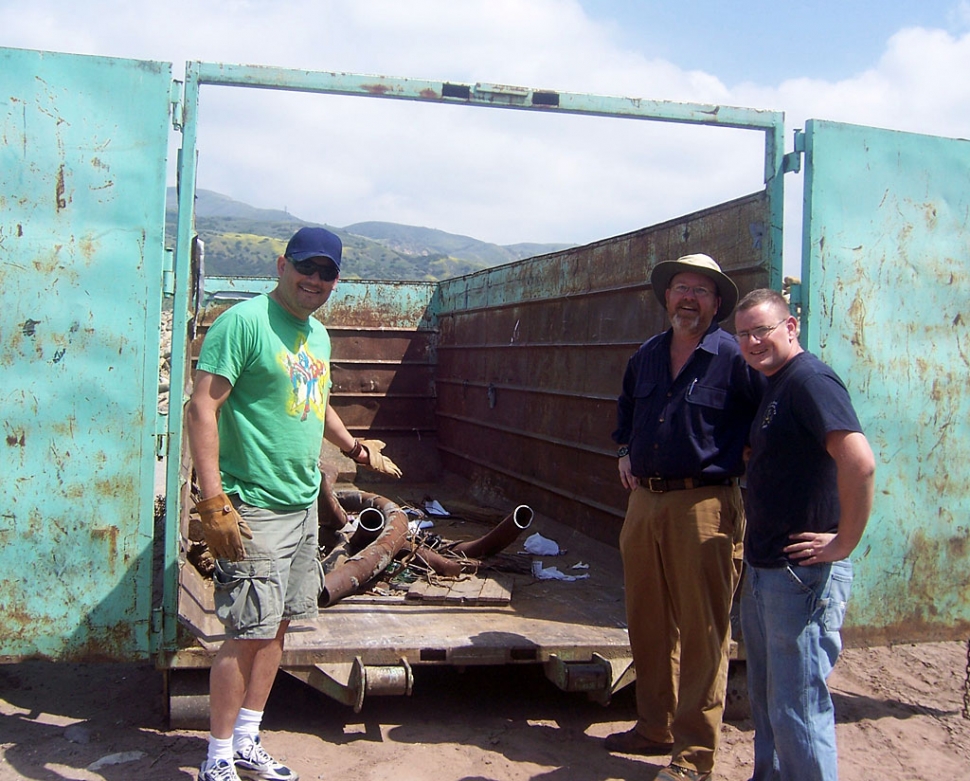 Ralph Martinez, Bill Bartels and Garrett Kendrick.
Garrett Kendrick, a Navy man new to Fillmore, coordinated this effort as part of a college project aimed at getting citizens more involved with volunteerism within the community. Pitching in to do their part were Deputy City Manager Bill Bartels, Denise Johnson, owner of the Fillmore and Piru Curves fitness centers, and local residents Ralph and Alysia Martinez. Also along to lend a helping hand were Garrett's wife, PJ, and sons, JR and Maverick. Fillmore Rentals graciously donated the use of equipment necessary to remove a 30 foot long water pipe that had been sitting alongside the path for quite some time. The endeavor was a success, and items such a rusty car bumper, tangled barbed wire fencing, broken glass, tires and more were removed from the path and surrounding area. This is only the first step in Garrett Kendrick's hopes for the bike path. Future goals include making fence repairs, setting up mile markers, and posting trail maps at path entrances.