Ancient Ginkgo Trees Have Survived the Test of Time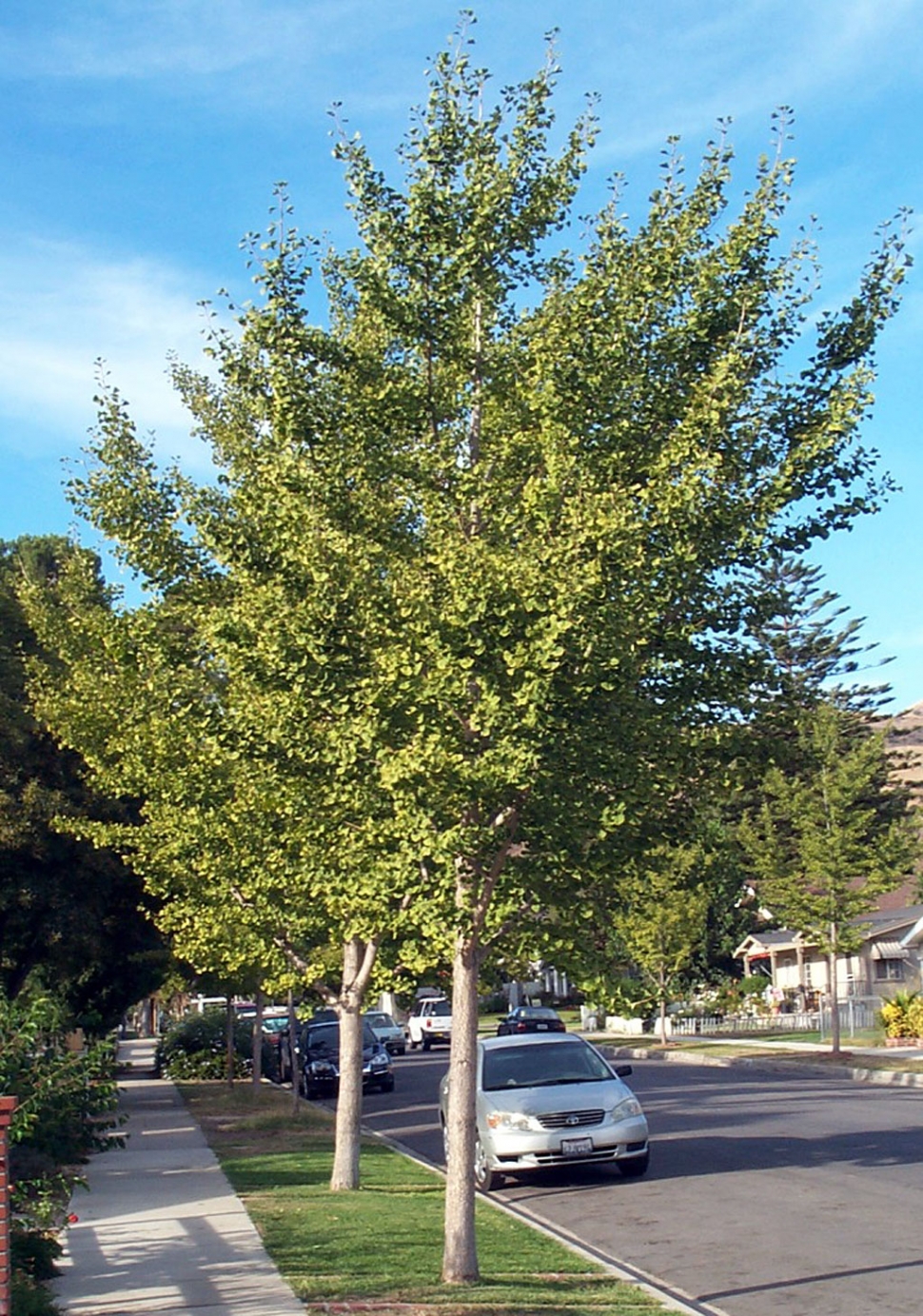 Maidenhair tree (Ginkgo biloba)
By Gazette Staff Writer — Wednesday, November 5th, 2008
Written By Bill Dewey and Steve McClary, Fillmore Vision 2020 Civic Pride Committee
Maidenhair tree (Ginkgo biloba): This tree is a welcome addition to the landscape. There is a particularly nice grouping of them in the 400 block of Saratoga Street where they have been used as a street tree in the parkways on both sides of the street. This tree is an ancient survivor from prehistoric times (200 million years ago) when it grew worldwide; it is now native only to two small areas in China.
This is a graceful tree, attractive in any season, especially in fall when leathery light green leaves turn gold before dropping quickly and cleanly making a golden carpet where they fall. Most mature trees are 35-50 feet and typical width is no more than one-half to two-thirds of height. It is important to plant male trees that do not produce messy, fleshy, ill-smelling fruit. Two recommended varieties are Autumn Gold and Saratoga.
In general, Ginkgos are not bothered by insects or diseases, and they are very tolerant of air pollution, heat, and acid or alkaline conditions. They are also resistant to oak root fungus.