4-H banquet held as thanks to VC Fair animal buyers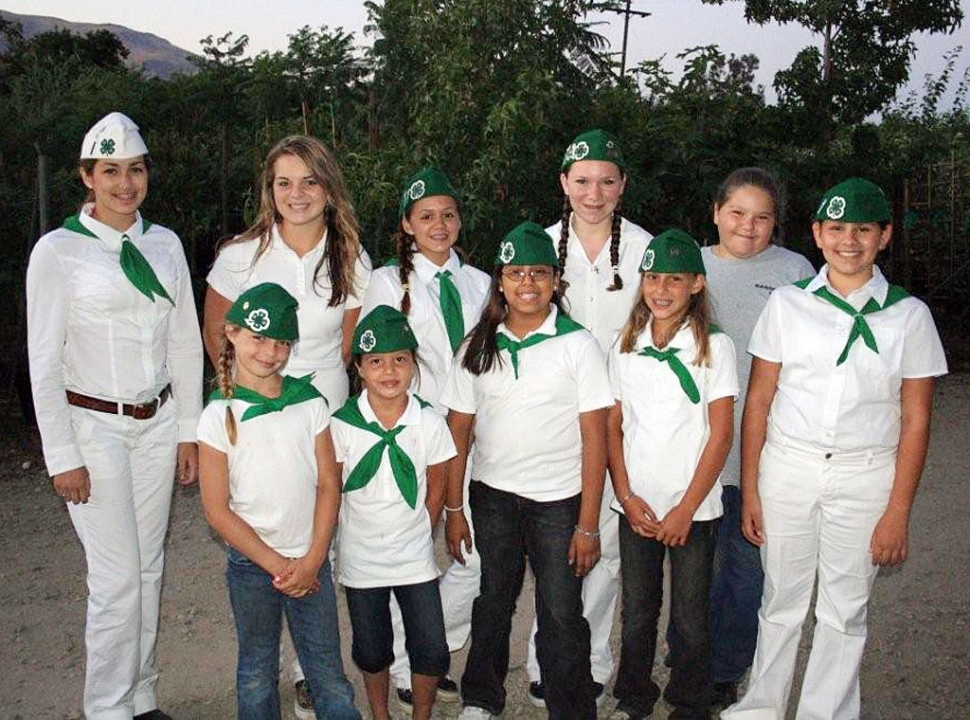 New officers were installed at the Bardsdale 4-H Banquet. Back row (L-R) President Natalie Garnica, V.P. Candace Stines, Secretary Alexus Galassi-Duncan, Treasurer Brooke Aguirre, Community Service Coordinator Tabitha Tucker. Front row Sergeant-at-Arms Chloe Stines, Song Leader Aubree Duncan, Phone Caller Jazmin Martinez, Sergeant-at-Arms Sonya Gonzales, Comm. Service Jessica Mayhew.
By Gazette Staff Writer — Wednesday, August 27th, 2008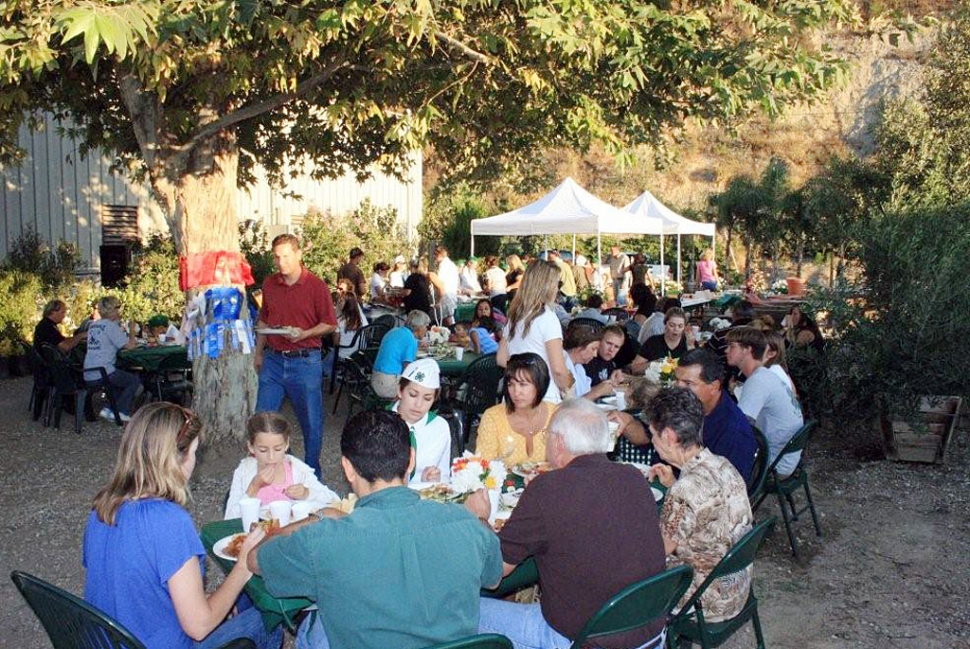 A hungry crowd enjoys a beautiful evening under the sycamore tree at Otto & Sons Nursery to honor Bardsdale 4-H fair buyers and members achievements.
Bardsdale 4-H held their annual Appreciation Banquet last Saturday to thank their Fair animal buyers and to highlight the members achievements. A crowd of over 80 enjoyed a warm evening Tri-tip BBQ by Andy & Danny Klittich and Brian McKeown. Special thanks to El Pescador for supplying the rice, beans, and salsa; to Beylik Farms for tomatoes and tables; to Rigo Landeros for the BBQ grill; and to Otto & Sons Nursery for the beautiful location. The Fair Buyers were presented with framed pictures of the 4-H members and their animals, and an awards table displayed crafts and projects entered at the Fair. (Look in the Patterson Hardware window downtown to see a sample of their great work!) The evening concluded with the installation of officers and a slideshow of annual highlights compiled by Jessica Raye. Thanks again to all our Fair Buyers, community supporters, adult leaders, and active members who made such a great year possible!