Interfaith discussion of drought slated
By Gazette Staff Writer — Monday, January 19th, 2015
Cal Lutheran event also includes lunch, service project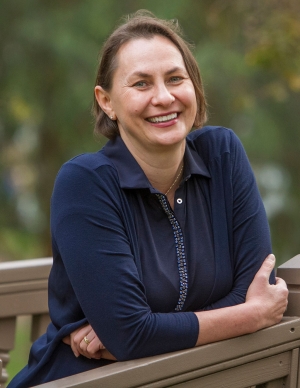 Rabbi Belle Michael
THOUSAND OAKS, CA - The public is invited to learn about and discuss drought from different religious perspectives, share a vegetarian lunch and participate in a service project at California Lutheran University on Friday, Feb. 6.
"Hoping for Rain: Interfaith Day of Study and Service" will be held from 11 a.m. to 3 p.m. to celebrate Tu B'Shevat, the Jewish holiday marking the beginning of a new year for trees. Cal Lutheran Rabbi Belle Michael will discuss the holiday, which falls on Feb. 4 this year, at the start of the event.
The day will begin in Lundring Events Center, where Michael and three religion faculty members will each discuss drought and the hope for rain in relation to different faiths. Rose Aslan, an assistant professor, will cover the Muslim faith. Rahuldeep Gill, an assistant professor, will talk about Sikhism. Michael will discuss the Jewish faith. Sam Thomas, an associate professor, will explore the topic from the Christian perspective.
At 1:10 p.m., a vegetarian lunch will be served in the nearby SEEd (Sustainable Edible Education) Project Garden. A period of reflection will follow. Lunch is $8 for community members. To make a reservation for the lunch, go to CalLutheran.edu/CampusMinistry/events.
The event will conclude with a service project in the garden, where students and staff grow produce to support the campus' sustainability efforts and the local food movement. Volunteers will participate in a variety of activities, including planting native, drought-tolerant plants and installing water-saving irrigation lines.
There is no charge or RSVP required for the lectures and service project.
Lundring Event Center is located in the Gilbert Sports and Fitness Center on the north side of Olsen Road near Mountclef Boulevard on the Thousand Oaks campus.
Campus Ministry and the Religion Department are sponsoring the event. For more information, contact Michael at bmichae@callutheran.edu or 805-493-3644.