Doctor of Ministry Joins CMH as Palliative Care Chaplain
By Anonymous — Monday, November 23rd, 2009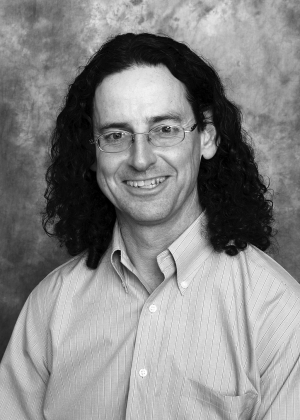 Dr. Geoff Tyrrell, Palliative Care Chaplain, Community Memorial Hospital.
Ventura, CA. - Community Memorial Health System has hired interfaith chaplain Dr. Geoff Tyrrell as Palliative Care Chaplain for Community Memorial Hospital.
Dr. Tyrrell comes to CMHS with unique training after serving as the first full-time interdisciplinary Palliative Care Chaplain Fellow in the national VA system, at the Veteran's Affairs hospital in Palo Alto. Geoff holds a doctorate in interfaith spirituality and is in private counseling practice in the community.
"I am committed to supporting my patients and clients in the belief system that is meaningful to them," Dr. Tyrrell said.
As Palliative Care Chaplain, Dr. Tyrrell provides spiritual care to CMH patients facing serious or life-threatening illnesses as well as their families, hospital personnel and medical staff. He also facilitates support from patient's local faith communities as needed and is a member of the Spiritual Care Services Department along with Rev. Curtis Hotchkiss, Director of the program.
Geoff completed his residency in Clinical Pastoral Education at Stanford University Hospital and received two years of counseling training at the Hakomi Institute of San Francisco. Geoff has served as Chaplain at Crossroads Hospice in San Francisco, and Saint Louise Regional Hospital in Gilroy. He earned his Doctorate of Ministry from the University of Creation Spirituality (now Wisdom University in San Francisco). A native of Ireland, Dr. Tyrrell also has a bachelor's and master's degree from Trinity College in Dublin, Ireland.
For further information about Palliative Care services at CMH call 320-7736.