"The Real Meal" at the Chocolate Church (Trinity Episcopal Church)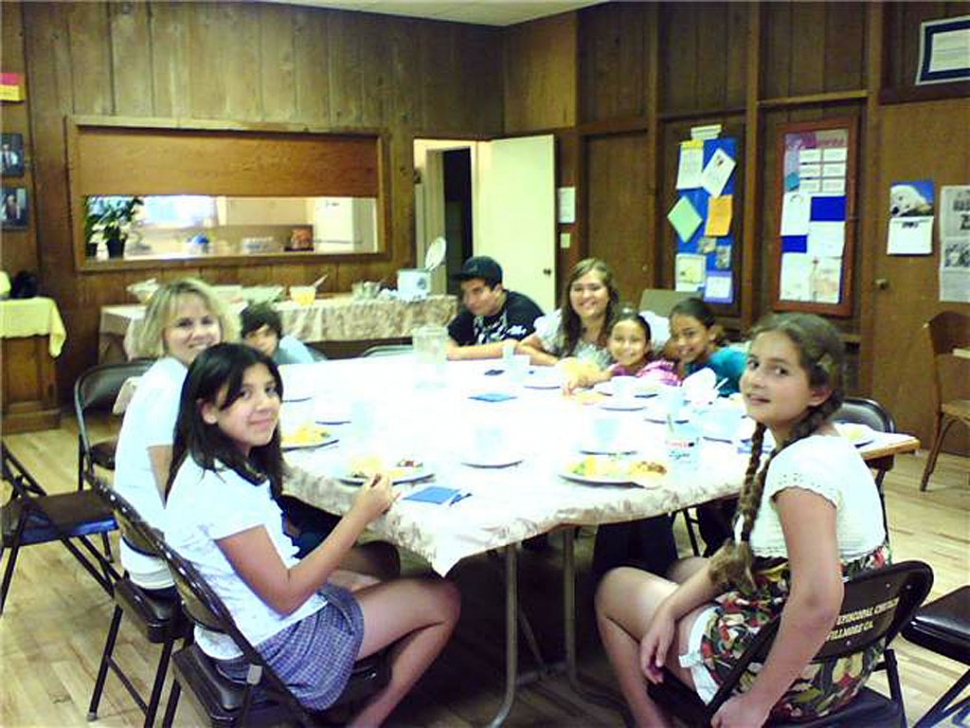 The Real Meal.
By Gazette Staff Writer — Wednesday, August 13th, 2008
This past week, the Rev. Julie Morris from Trinity Episcopal Church invited youth ages 12 to 16 to share time nourishing their bodies, minds and souls. They discussed what it means to be healthy inside and out while preparing food for lunch each day. Thirteen youth participated in the week-long program, and they want to continue by meeting once or twice each month during the school year. Pictured above are those who were able to attend Friday, August 08, 2008 : Ashley Gonzalez (7th grade), Chelsy Fizgerald (7th grade), Rev. Julie, Rudy Gonzalez (9th grade), Brandon Aguilera (7th grade), Stephanie Gonzalez (12th grade), Erika Mendez (6th grade) and Arlinda Reyes (6th grade).