Obituary
Carmen Ponce Ortega (1957-2013)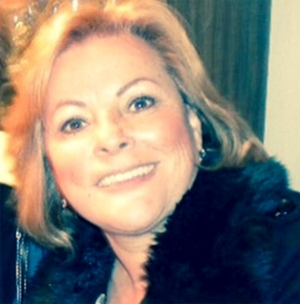 Carmen Ponce Ortega (1957-2013)
Carmen (Pecas) Ponce Ortega passed away peacefully, surrounded by her siblings and children on November 26, 2013 following a 2 year battle with Pancreatic Cancer. Heaven has gained an amazing, strong beautiful angel so full of life who will be missed dearly. Carmen was born January 10, 1957 in Tijuana, Baja California to Ramon and Sara Ponce. Her family moved to Fillmore in 1968, following her graduation from Fillmore High School in 1976, she worked for The Olga Co.
Carmen was preceded in death by her parents, Ramon and Sara Ponce. Carmen is survived by her husband of 35 years, Silvestre Ortega, her children Silvestre L. Ortega IV, Adrian (Monica) Ortega, Marco Ortega, Kristian B.Ortega, Veronica (Vicente) Barajas; her grandchildren, Alize, Solae and Saben Barajas, Amber, Reina, Aaron, Elizabeth, Crystal, Liliana, Adrian and Daniel Ortega; 6 brothers, Adolfo (Irene) Ponce, Ramon (Edith) Ponce, Francisco Ponce, Jose Luis (Gloria) Ponce, Raul (Cornia) Ponce and her twin Gonzalo Ponce; 3 sisters, Rosa (Adolfo) Huerta, Martha Ponce and Susana Ponce; numerous nieces and nephews and tons of friends who loved her.
Carmen was so grateful for all the thoughts and prayers during her illness, you were all a part of her journey. She loved life and despite it all, she always kept on smiling. Carmen will forever be branded in our hearts. A memorial mass will be held on Friday January 10, 2014 at Saint Francis of Assisi Catholic Church, 1048 West Ventura Street in Fillmore at 10:00am, a burial will immediately follow at Bardsdale Cemetery, 1698 South Sespe St. Fillmore, Ca.