Obituary
Billie McMahan (1935-2019)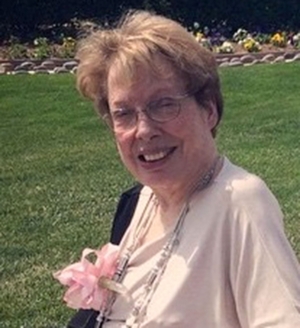 Billie McMahan (1935-2019)
Billie McMahan, 84, passed away April 26, 2019 after a short illness in Ventura California.
Billie was born September 16, 1934 in St. Clair County, Alabama to Eve and Grady Griffith. She was the youngest of four children, three girls and one boy.
She married J.R (Junior) McMahan, they raised three children and were blessed with three grandchildren, just this year her sixth great grand child was born.
In 1961 the family moved to Coalinga, California from Ragland Alabama, she was always very busy with a family of three young children during these years. The family moved to Ventura in 1968 and later resided in Fillmore for over thirty years, later in life she moved back to Ventura.
One of her greatest joys in life was her family and especially her grandchildren and great grandchildren who she loved to shower with attention.
In addition to raising her family Billie was very active in her church and with her career in accounting. She always prided herself on being well dressed and a gracious hostess.
Billie is survived by her sister Mary Joe Douglas of Alabama; daughter, Lynne Rayburn (John) of Mission Viejo, California, son, Barry McMahan (Paula), Houston Texas, son, Michael McMahan (David Schwabauer), Moorpark California, three grand-daughters, Kinsie, Heidi and Megan and six great grand-children.
A service will be held May 9, 2019, at 10:30 AM Bardsdale Cemetery, Skillen-Carrol Mortuary, Fillmore, is in charge of the service.
The family wishes to extend their personal thanks to Jean, her care giver of these past six years. She has gone above and beyond in the level of compassion and care she has given to our mother.