Obituary
Bianca Lizette Tapia (1989-2022)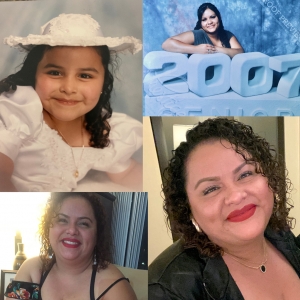 Bianca Lizette Tapia (1989-2022)
It is with heavy heart we announce that Bianca Lizette Tapia was tragically taken from us in a car accident on March 2, 2022. Because of the senseless act of a drunk driver, her life ended in the blink of an eye. Our family is completely heartbroken and devastated. We know things will never be the same from this immense and painful loss.
Bianca was a kind, loving, intelligent woman. She lit up any room she walked in and her energy was always beaming through her every smile. Bianca had always found different ways of expressing herself. She enjoyed painting, dancing, singing karaoke, and playing trivia games and never hesitated to ask everyone to join her. She also loved cooking for her family and friends, her home cooked meals always made you full with love. Bianca was always such a strong, selfless and beautiful soul. We are so blessed to have shared 33 wonderful years with her, full of laughter, warm embraces and everlasting love that will be greatly missed by her family and friends. We will never forget how brilliant her soul shined through to luminate everyone around her and, most special of all, how much she inspired everyone to love unconditionally and endlessly.
Bianca was born in Ventura on January 8, 1989 and grew up in Fillmore, graduating Class of 2007 from FHS. She received her Associate's Degree at Ventura College and later her Bachelor's Degree in Psychology from CSU Channel Islands. She worked as a Community Skills Instructor in Thousand Oaks serving individuals with developmental disabilities for 5 years, and loved her job. Bianca was a resident of Ventura and Fillmore for many years. She had everything going for her; she had goals of traveling all over the world and trying different things. Bianca had dreams and aspirations for her bright future and to have her life taken so tragically and so soon is just devastating and unfathomable. Her spirit will continue in legacy through her family and friends.
She is preceded in death by her brother Ismael Uriostegui Jr.; her grandmother, Bertha Tapia; her uncle Felipe Tapia; her aunts Sylvia Romero, Graciela Romero, Rose Marie Mendez and Rosa Romero. She is survived by her mother Nancy Tapia, her father Ismael Uriostegui, Sr., her sister Gissel Uriostegui, her brother Erik Uriostegui; step sister Beyance, step brother, Ulysses; her uncle Frank Tapia and aunt Lisa Tapia; many cousins, Susy, Patty and Ramiro, Victor Mendez; Krystle, Frankie, Desiree, Mariah and Anthony Tapia; and many wonderful nieces and nephews. Lastly her boyfriend Hector Molina with whom she had 2 dogs Kobe and Benji with. Thank you to all the families and friends that have helped during this difficult time. Memorial services will be held at St. Francis of Assisi Church, 1048 Ventura St, Fillmore, CA, at 10am on Friday, March 25, 2022. Interment will be held at Bardsdale Cemetery, Fillmore, CA. To conclude services, guests are invited to join family for Bianca's Celebration of Life at 511 Second St, Fillmore, CA, starting at 3pm.