Obituary
Beverly Jean Brisby (1928-2022)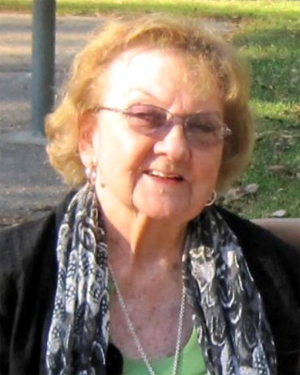 Beverly Jean Brisby (1928-2022)
Beverly Jean Brisby, 94, passed away peacefully on June 12, 2022 in Camarillo, CA. She was a resident at Bernadette Home Care, where she was cared for lovingly over the past four years.
Beverly Jean Payne was born in San Bernadino, California on March 23, 1928. She was the youngest of ten children born to James Luther Payne and Emily Henrietta Brandes. She graduated from Redlands High School in 1946. She met her husband William Lee Brisby while attending Compton College and they married in September 1949. Bill and Beverly settled in Fillmore, California where he was a high school biology teacher, and she was a homemaker and mother of three children. Later in life, Beverly was employed by the City of Fillmore where she worked for many years, retiring in 1995.
Beverly was a member of the Ebell Club and the Trinity Episcopal Church where she loved worship in the beautiful little church. She was an avid antique collector and created well appointed homes. She enjoyed living in the El Dorado Mobile Home Park community during her retirement years.
Beverly is survived by her son Lee Brisby and his wife Kay of Elbert, CO, daughter Kathy Brisby of Santa Paula, and son Tim Brisby of Concrete, WA. Also surviving are grandsons Tim Brisby II, Noah and Ryan Brisby, granddaughter Amanda Kinyon and great grandchildren Raven, Sensi, Aleksandra, Madden, Taylor, Trinity, and Ruby.
Our mother will be honored by her family privately and her ashes scattered at sea– there will be no formal services.