Obituary
Beverly Gage Haase (1933-2015)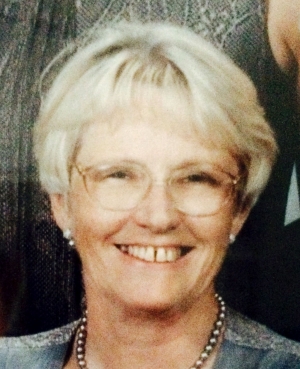 Beverly Gage Haase (1933-2015)
Beverly Gage Haase
1/11/1933-5/29/2015
Beverly Gage Haase died peacefully from complications do to a stroke May 29, 2015 in
Santa Barbara, CA.
Mrs. Haase came to Santa Paula from Sacramento when she was a child. She graduated from Santa Paula High School and married Richard "Dick" Gage of Fillmore. They resided on his family's citrus ranch in the Bardsdale area for over forty years until his passing in 1995. She then married Paul Haase, who passed away in 2003.
Her career included work as a legal secretary, a bank auditor, and her own business, Beverly Gage Haase, EA, and Associates, Bookkeeping Services, from which she retired April 1, 2015.
She was active in both the Fillmore Presbyterian and Trinity Episcopal churches. She taught Sunday school and played piano and organ.
Beverly and her husband "Dick" Gage were leaders of a Girl Scout troop, organizing many camping trips and making their own sailboat and sail. She served as president of the Rotary Club and volunteered at Faulkner Farm, teaching children about California agriculture.
She made many items for charity, including stuffed animals for children and blankets for babies in the Neonatal Unit at the hospital and also for the Rescue Mission. Beverly volunteered at the Blanchard Library, teaching English as a part of the Student Literacy Program.
She was an avid traveler, a selfless friend, and loved her pets.
Beverly leaves behind to cherish her memory step-daughters Michelle Haase and Kathleen Haase and friend Karen Garrett. She also leaves her dogs Buddy and Freckles.
Arrangements are being handled by Neptune Society and services will be private. A celebration of her life will be held on Saturday, July 11 at 3 p.m. Contact Michelle Haase at 805-990-5133 for details.