Obituary
Betty Hardison (1924-2017)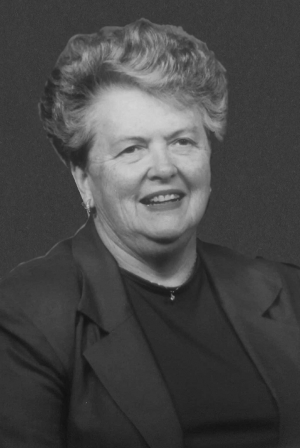 Betty Hardison (1924-2017)
Elizabeth C. (Betty) Hardison, age 92, passed peacefully Tuesday, June 13th with her family and caregivers at her side. She was born July 19th 1924 in Sacramento, California where her family had ties going back to the Gold Rush Era.
She met Russ Hardison while he attended UC Davis and after his service in W.W.II they married. Settling on the family ranch near Fillmore they began years of operating the Sanitary Dairy and of growing citrus and avocados.
Betty was a strong woman, devoted to her family, friends and community. As a member of St. Francis of Assisi parish she devoted many hours to Guadalupana and the Altar Society and worked with others fundraising for Church projects. She actively supported her children's schools and many other community associations - such as Friends of the Library.
A special focus was on Santa Paula Memorial Hospital. She and Russ were an early part of the effort to build the hospital and then volunteered countless hours over many years to the Auxiliary and gift shop, and worked in many other ways to support it.
Betty enjoyed her many friends and was active in several bridge clubs. Many people found her ready to be a supportive force in their times of need.
She was preceded in death by her husband Russell, her son Philip, and her son-in-law Jerry. She is survived by her daughter Gerry, her granddaughter Stephanie, her son Tom, and her nephews and nieces. She is also survived by her dear friends of many years, especially Betty and Ruth.
The Hardison family wishes to thank all the staff at Greenfield Care Center of Fillmore for the good and patient care given to Betty.
Catholic services will be at 10AM in the JOSEPH P. REARDON FUNERAL HOME, 757 E. Main Street Ventura, on Wednesday June 21st, followed by private burial services. The family requests no flowers and suggests that any donations be made to the charity of the givers' choice.