Westlake Village Art Guild presents Wyllis Heaton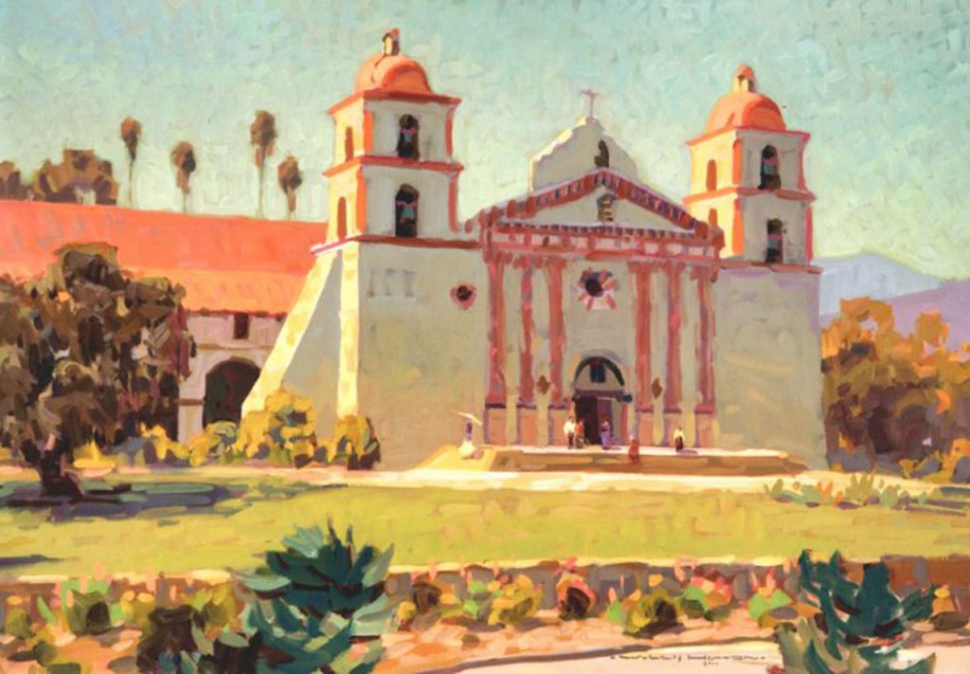 By Gazette Staff Writer — Wednesday, December 3rd, 2014
Plein air landscape painting demonstration
The Westlake Village Art Guild will present Wyllis Heaton demonstrating plein air painting technique at the dinner meeting on Tues., Jan. 6, at Los Robles Greens Golf Course, West Ballroom, 299 S. Moorpark Road, Thousand Oaks, CA 91361.
Doors open at 5:30 p.m., with dinner at 6 p.m. and demonstration from 7 to 9 p.m.
The all-inclusive price is $25 for guild members and $30 for guests.
Reservations are due by Dec. 30 by calling (805) 379-5655. For more information, visit www.wvartguild.org.
About Wyllis Heaton
Wyllis Heaton (born 1976 in Pasadena, Calif.) is an award-winning Plein Air landscape painter, as well as a licensed landscaping designer based in Santa Barbara, Calif.
Growing up in Pasadena, Heaton was influenced by William Stout, a famous illustrator who lived nearby and whose art studio he often visited. After graduating from high school, he studied at the University of California Santa Barbara where he developed a love for the Santa Barbara region and a passion for its wide range of iconic landscapes.
In 2002, Heaton earned an illustration degree from the Art Center College of Design in Pasadena. He went on to teach for six years at the California Art Academy in San Gabriel where his weekend classes were very well attended.
Despite travelling extensively to paint landscapes in other locales, Santa Barbara has been his permanent home since 2007. He is currently building his portfolio of original artworks while also designing gardens, fountains, and exterior details in Santa Barbara.
Heaton can often be found at art shows creating and exhibiting his art. He enjoys the Plein Air setting for painting and the challenge of capturing the ephemeral beauty of rapidly changing landscapes.
Visit Heaton's web site http://wyllisheaton.wordpress.com for more information.