Vonder Gray Exhibits Paintings At The Discovery Gallery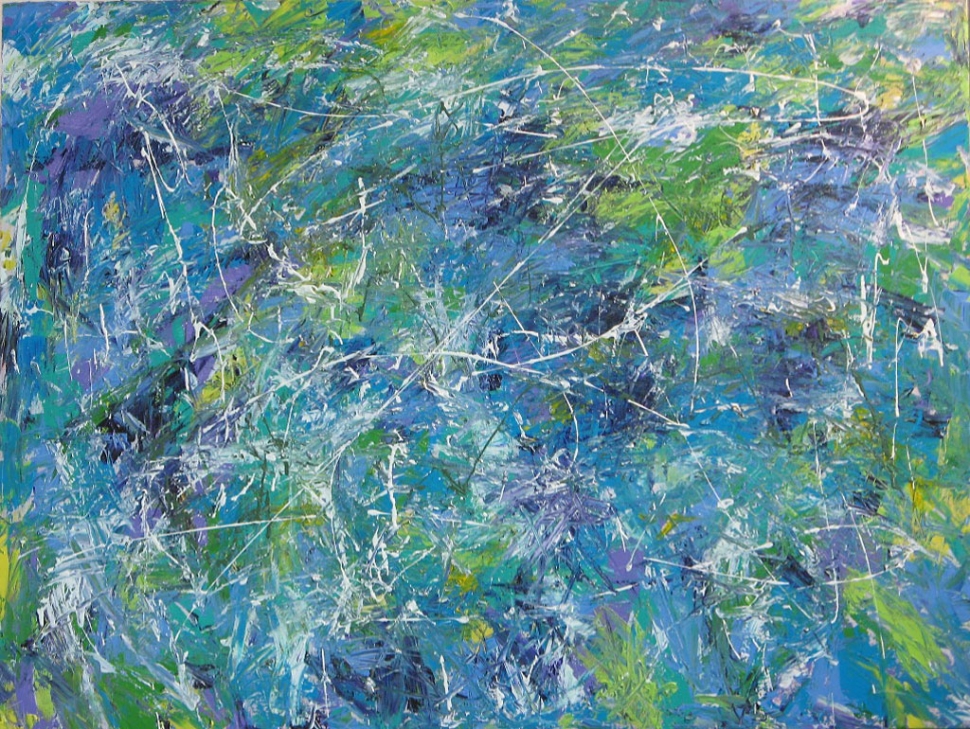 "Still Water" by Vonder Gray, acrylic on Canvas
By Gazette Staff Writer — Wednesday, January 28th, 2009
Vonder Gray exhibition of paintings will be at the Discovery Gallery from Feb 5 to March 5, 2009. There is an opening reception on Friday, February 6 from 5 – 8 pm. for First Friday's Ventura Gallery Crawl.
Gray brings her appreciation and admiration for her natural surroundings to the canvas. Offering insight to her muse, Vonder expresses "the thickness and texture of the paint and the energy that (goes) into its application, echo the textures and energies I find around water."
Gray spent most of her life on the east coast. Growing up on Long Island and attending the School of the Museum of Fine Arts, in Boston, the Montserrat School of Visual Art in Beverly, MA and the School of Visual Arts in New York City. Almost eight years ago, Gray relocated to art centric Ojai and then to Ventura in this past year. She is a resident artist at the Sea Breeze Art Gallery and Studios in Ventura and has been a member of the Buenaventura Art Association upon moving to Ventura. Since she was a little girl, Gray says she always knew she would be a painter and has been showing her art work since the 70's. Private collectors hail from California to Copenhagen, from LA to London. This is Gray's first solo exhibition with the Buenaventura Art Association.
The Discovery Gallery is located at the Ventura Visitor's Bureau, 101 S. California St in downtown Ventura. Hours are Monday through Friday from 8:30 am to 5 pm; Saturday 9:00 am to 5:00 pm and Sunday from 10:00 am to 5:00 pm. For more information, call the Buenaventura Art Association at 805-648-1235 or visit their website at www.BuenaventuraGallery.org.