Vocal concert blends sounds of 3 faiths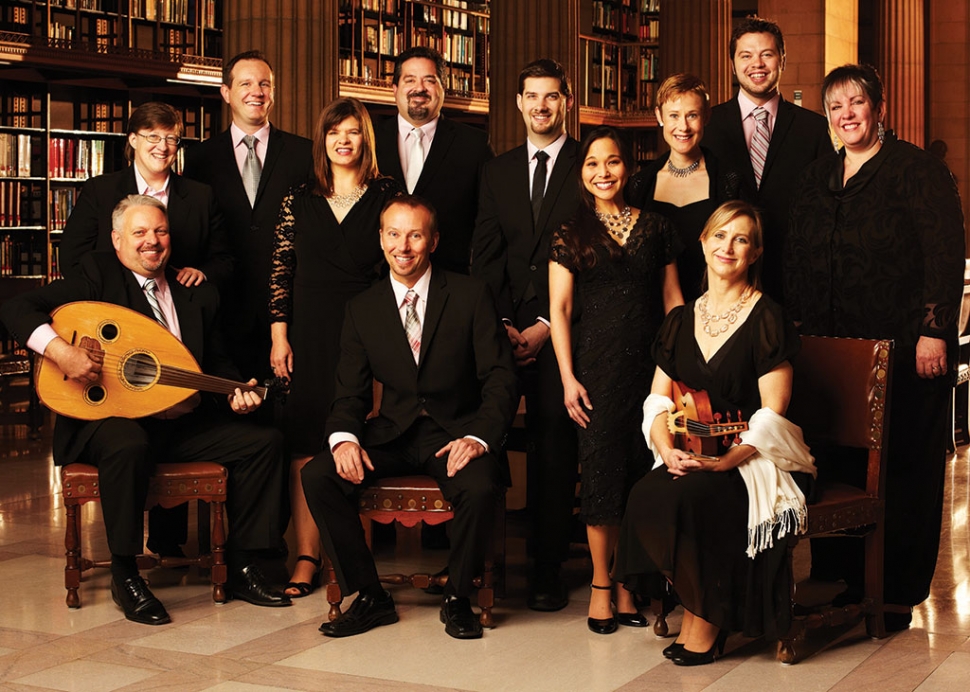 The Rose Ensemble
By Gazette Staff Writer — Wednesday, September 3rd, 2014
Jewish, Christian, Muslim history explored at event
THOUSAND OAKS, CA - California Lutheran University will present a free concert that blends the music of ancient Jews, Christians and Muslims at 7:30 p.m. Friday, Sept. 19.
The Rose Ensemble, an award-winning vocal group based in Minnesota, will perform "Land of Three Faiths: Voices of Ancient Mediterranean Jews, Christians and Muslims" in Samuelson Chapel.
The result of intensive research and training in the Hispano-Arabic Middle Ages, "Land of Three Faiths" is at once sacred and secular, folk and classical. Steeped in the histories of the Abrahamic faiths, this exploration of language, spirituality and cultural exchange features a variety of instruments and musical ideas that blur the lines between Arabic and European traditions. Laments of Sephardic Jews mingle with Arab-Andalusian dances and Spanish court songs. Rhythmic cantigas, Hebrew cantillation and Gregorian chant meet the mystical world of Sufi poetry. The mix of edgy improvisation, exotic vocal styles and ancient traditions highlights an important and devastating chapter of shared Judaic, Christian and Islamic history.
Each performance by The Rose Ensemble illuminates centuries of rarely heard repertoire, bringing research from the world's manuscript libraries and fresh perspectives on history, languages, politics, religion, and world cultures and traditions to modern audiences. The goal is to perform vocal music that stirs the emotions, challenges the mind and lifts the spirit.
The group has thrilled audiences across the United States and Europe with a range of music spanning 1,000 years and more than 25 languages, including new research in Hawaiian, Swedish, Middle Eastern and American vocal traditions.
The Rose Ensemble has made nine critically acclaimed recordings. It received the 2005 Chorus America Margaret Hillis Award for Choral Excellence and first prize in both sacred and secular music categories at the 2012 Tolosa Choral Contest in Spain. Artistic Director Jordan Sramek, who founded The Rose Ensemble in 1996, received the 2010 Louis Botto Award from Chorus America "for entrepreneurial zeal."
The ensemble can be heard regularly on American Public Media and the European Broadcasting Union and has been featured live on Radio France, Chicago Public Radio, Vermont Public Radio and National Public Radio's Performance Today.
Samuelson Chapel is located at 165 Chapel Lane on the Thousand Oaks campus.
CLU's Artists and Speakers Committee is sponsoring the concert. Donations will be accepted. For more information, call the Music Department at 805-493-3306 or visit callutheran.edu.