Vintage Art Fair: Fine Art And Photography at Santa Paula Art Museum
"San Buenaventura Mission" by Douglas Shively, 1987, oil on board, 16x20
By Anonymous — Tuesday, August 4th, 2015
Saturday, August 22, 2015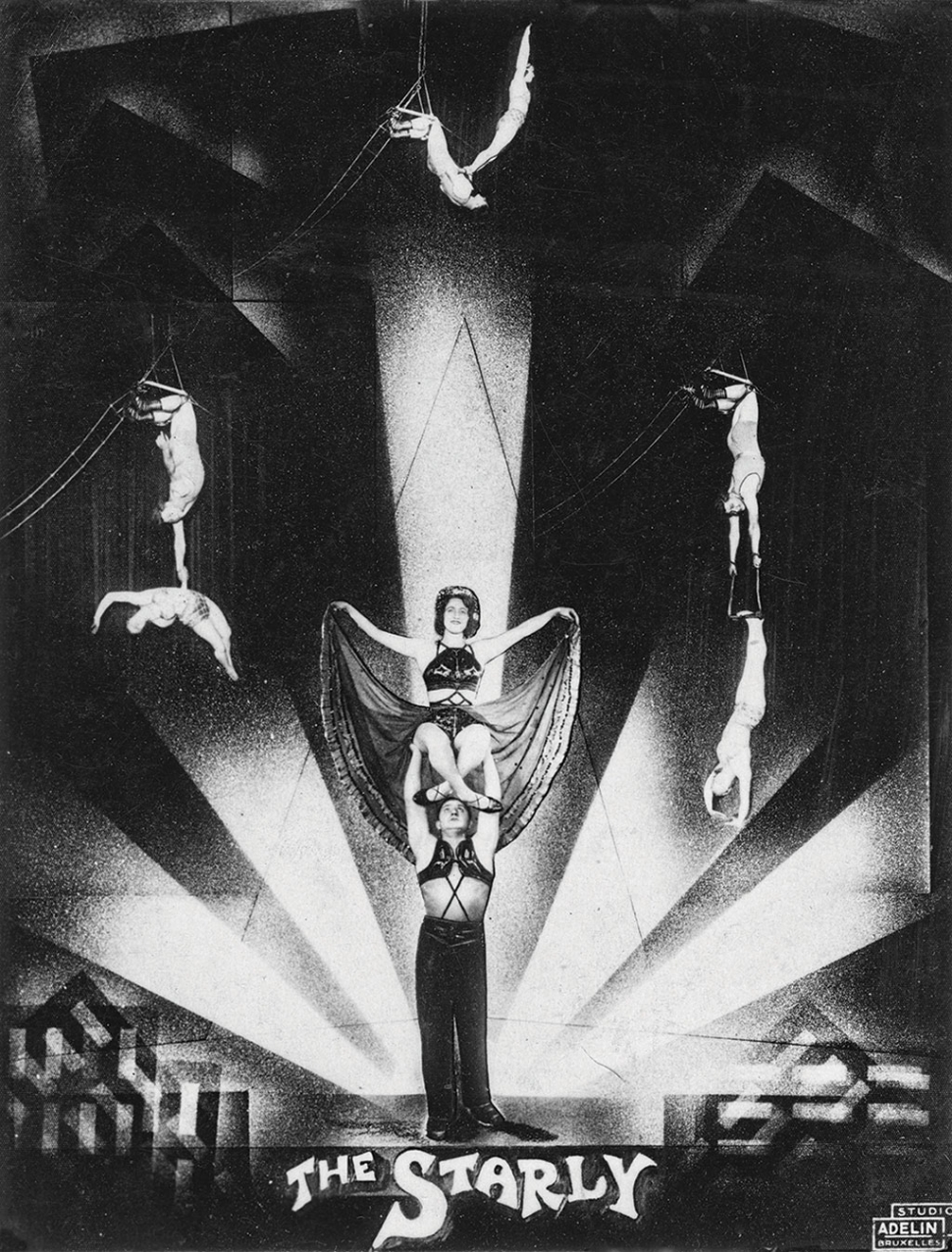 "The Starly" by Studio Adelin, Belgium, c. 1930, vintage photograph, 6x4.5 inches
SANTA PAULA, CA – Browsers are welcome at the Santa Paula Art Museum's Vintage Art Fair on Saturday, August 22, 2015 from 10:00 a.m. to 4:00 p.m. Admission to the event is free. Guests will be able to browse and buy vintage fine art and historic photographs from some of the top dealers in California and Ventura County. A wide variety of dealers will be displaying and selling a huge selection of quality paintings and photographs. This is the first event of its kind in Ventura County.
This unique event will allow visitors to view and examine close up hundreds of high quality vintage paintings and photographs and gain experience and insights across a broad range of subject matter from knowledgeable dealers with decades of experience. All this and more in the beautiful setting of the architecturally significant Santa Paula Art Museum.
Some of the highlights to look forward to are early California plein air paintings including works by Ventura County artists like Douglas Shively, photographs of Georgia O'Keeffe by Todd Webb, and daguerreotypes and ambrotypes including a full plate "Washington Crossing the Delaware"Union case. There will be a wide selection of historic California photographs and other works of art on paper. There will also be a display of painting conservation. Doors open from 10:00 a.m. to 4:00 p.m. Admission is free and visitors will also be able to view the Museum's current exhibitions.
The Santa Paula Art Museum is located at 117 North Tenth Street in downtown Santa Paula. The Museum's regular hours are Wednesday through Saturday from 10:00 a.m. to 4:00 p.m., and Sundays from 12:00 to 4:00 p.m. Regular admission is $4.00 for adults, $3.00 for seniors and is free for museum members and students. For more information, please contact the Museum at (805) 525-5554 or info@santapaulaartmuseum.org.