Ventura & Santa Barbara County National Association of Watch & Clock Collectors annual Antique Clock and Watch Mart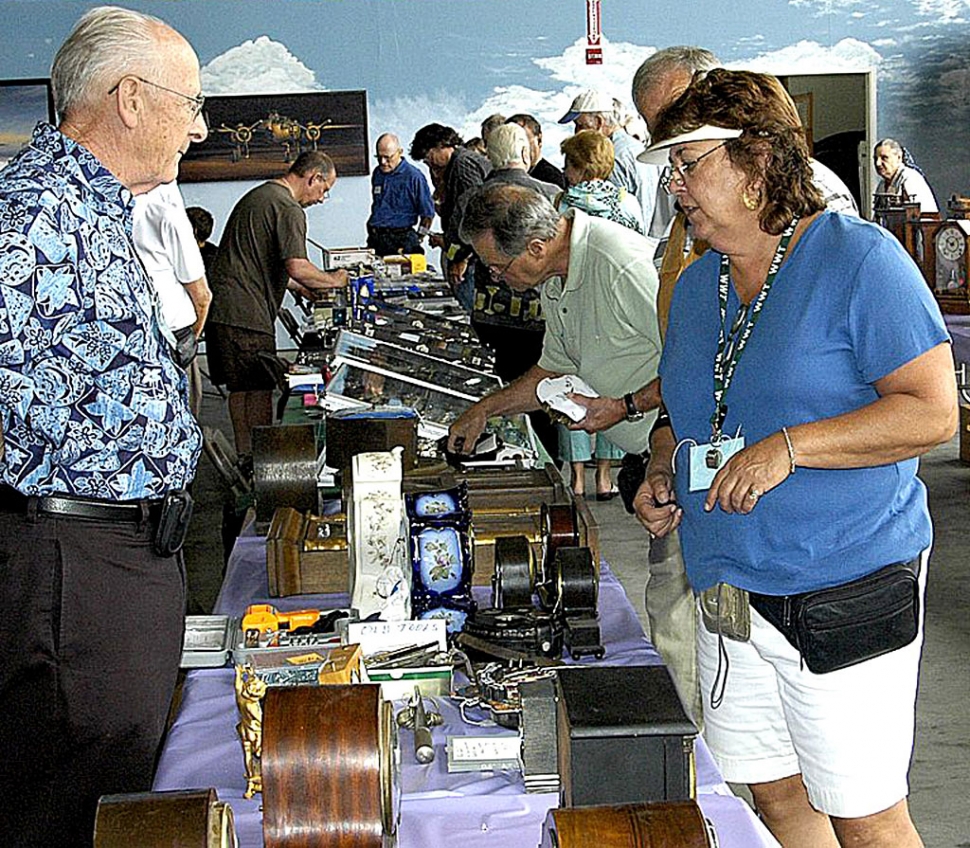 By Gazette Staff Writer — Monday, March 29th, 2010
The Ventura County and Santa Barbara County chapter of the National Association of Watch and Clock Collectors will present their annual Antique Clock and Watch Mart at the Commemorative Air Force Museum located in the Camarillo Airport, Camarillo, CA on Sunday, April 18th from 10:30 a.m. to 2:00 p.m. In addition to over 50 tables of clocks, watches and other horological items, this year we will also include antique and collectable jewelry and other antiques and collectables. Experts will be available to give free appraisals, information on individual clocks, and also repair quotes. This is a free, no obligation public service and people are encouraged to bring their clocks for appraisal and evaluation or to simply find out a little about them.The $10.00 Mart admission includes a tour of the CAF WWII Air Museum and Aircraft as well as the opportunity to win fantastic door prizes including a ride in a vintage WWII airplane. Children are admitted free.
The NAWCC is a nonprofit organization whose members include hobbyists, collectors, and professionals. The common bond is a fascination with the art and science of timekeeping and timepieces. You can learn more about the NAWCC at www.nawcc.org. And more about Chapter 190 at www.nawcc-ch190.com
Everyone interested in watches and clocks, (modern or antique), is invited to visit and join our chapter.
The Ventura County Chapter 190 of the National Association of Watch and Clock Collectors was chartered in September, 2006, and distributes a monthly newsletter to members. Membership applications will be available at the Mart, or by calling 805-988-1764.
The Commemorative Air Force hangars are located at the Camarillo Airport. The airport is just off Highway 101 in Camarillo. Exit Los Posas and travel south to Pleasant Valley Road. Turn right and then another right onto Eubanks Street (2nd light) into the airport. On the corner of Eubanks and Airport Drive, look for the CAF sign on the hangar.
For more information regarding the Mart, please contact Ernie Jenson at (805) 482-6021