The Ventura County Potters' Guild is very proud to have member Kim Myhre Clarke as the presenter for October's program.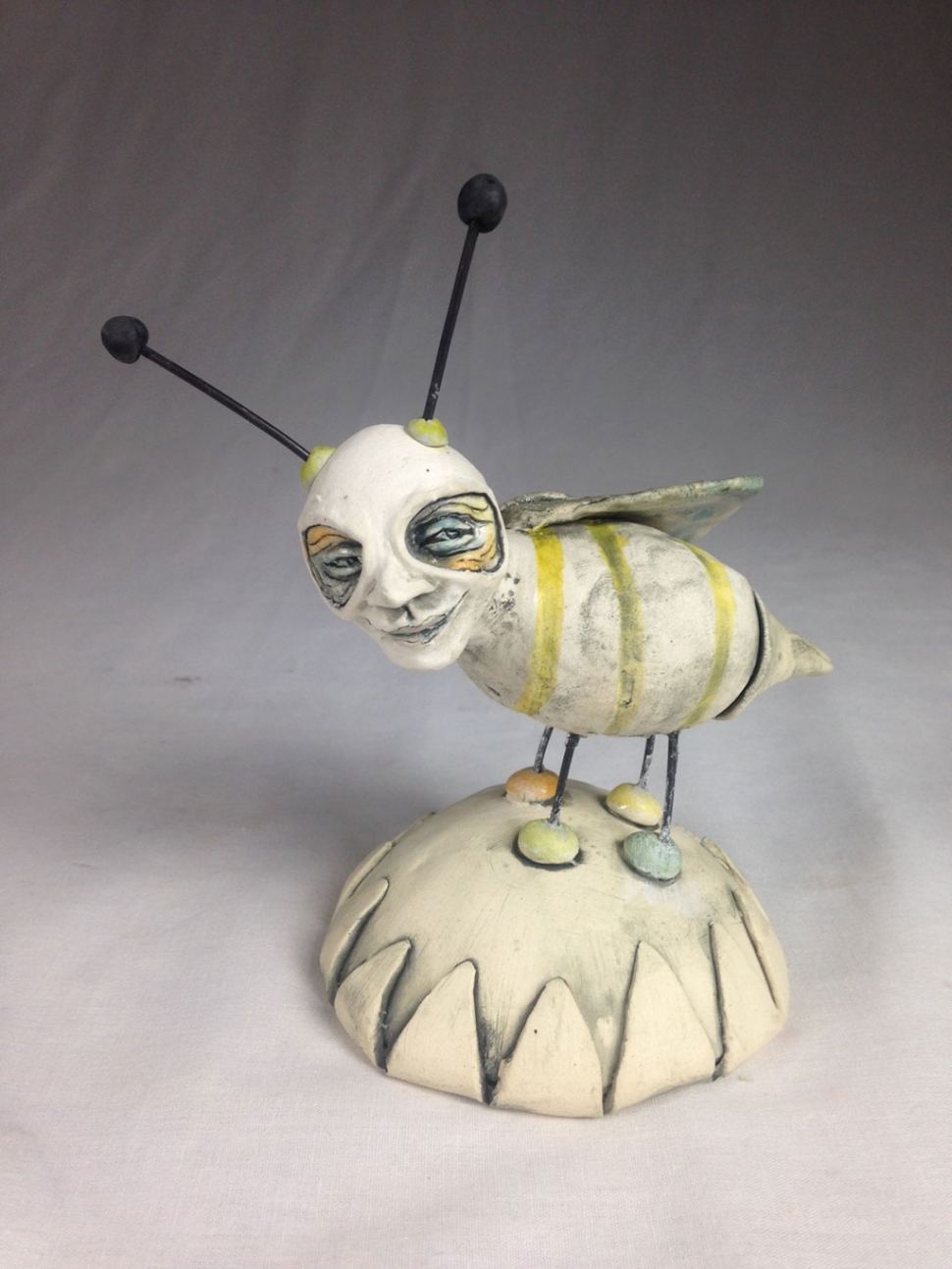 By Gazette Staff Writer — Tuesday, October 14th, 2014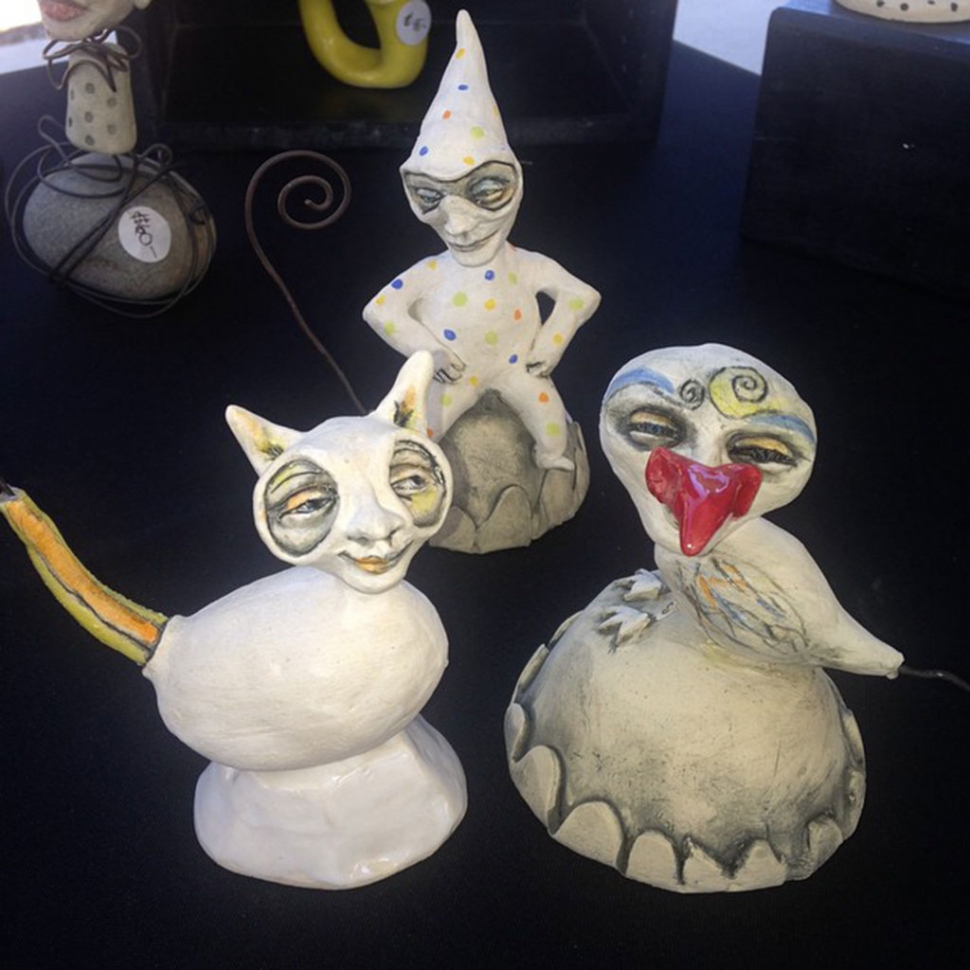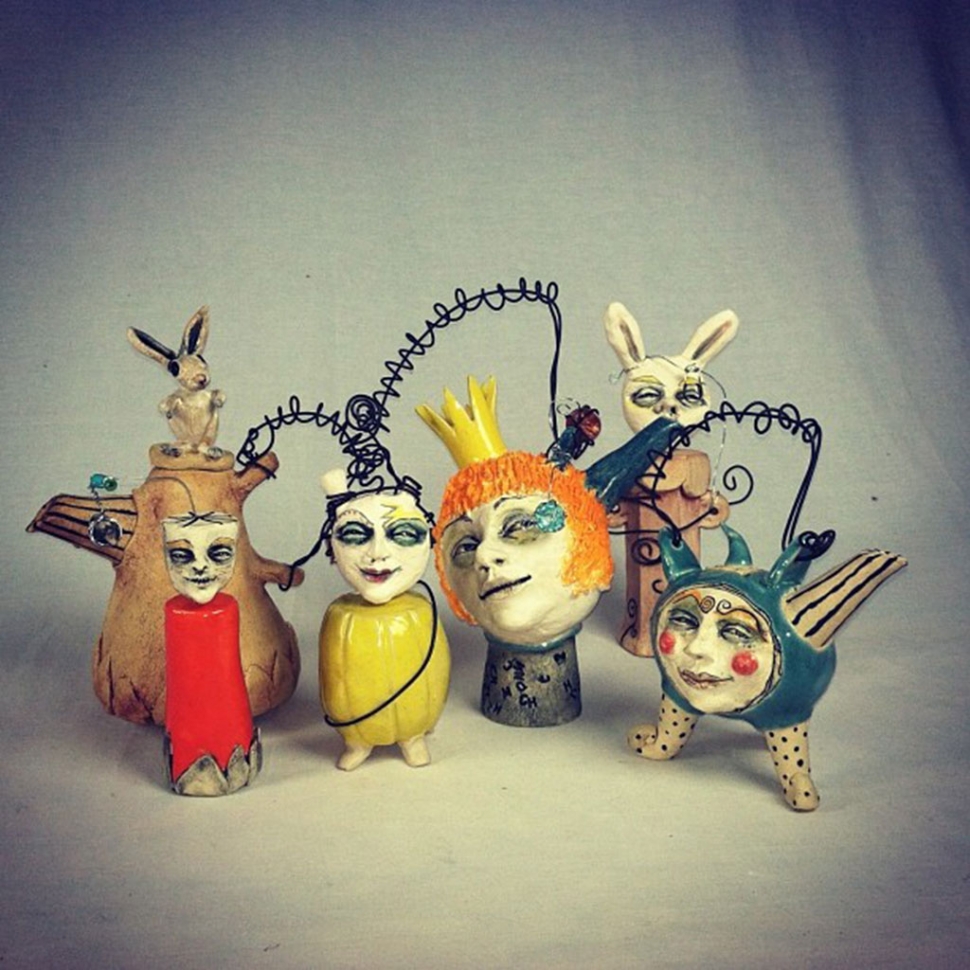 WHAT: Ventura Potters' Guild presents: Kim Myhre Clarke ... From the Beginning
WHERE: The Ventura Avenue Adult Center, 550 N Ventura Avenue, Ventura, 805 648-3035
WHEN: Monday, October 20, 2014
Doors open at 7 pm
Program begins at 8 pm
Clarke grew up in Los Angeles where she attended art classes at Barnsdall Art Center and the Pasadena Asian Museum as a child. She studied ceramics at Glendale College, Los Angeles City College and Moorpark College and has been working on her craft for over 35 years. Over the years, Clarke has developed a unique style of whimsical figures showing influences that tie together with Maurice Sendak, Lewis Carroll's Alice in Wonderland and the late Len Poteshman's sketches. Clarke is also skilled in raku and other types of ceramic firings and has taught ceramics at the Simi Valley Adult School since 2006 while maintaining a ceramic studio in Ventura since 2007. She recently began teaching ceramic and mosaic classes at the Ventura Adult Center. Clark will be sharing her path in ceramics along with photos of her work and perhaps a last minute demonstration.
Locally her work is represented at the Guild's Gallery at Ventura Harbor and Human Arts in Ojai. Her work is collected world wide.
The public is welcome. Free.